Men and women often hold divergent views on many issues but one subject unites them. Good sex is cherished by women as it makes their juices flow and when their male partners are skilled, this can make them achieve orgasm. For the men, a gifted love mate adept at giving oral stimulation and riding them to the heavens is very much desired.
But often things could go south when a partner has a low libido, not-fit-for-purpose genitals, weak erection or a dry honey-pot.
However things shouldn't be left to deteriorate; certain fruits have been found to help boost libido. Figs, bananas and avocados, for example, are considered libido-boosting foods and can be used as aphrodisiacs. They provide important vitamins and minerals that can increase blood flow to the genitals and promote a healthy sex life.
Eating chocolates, according to studies, promotes the release of phenylethylamine and serotonin into the body which helps lift moods.
Herb, as a source of lifting up spirits, has also been touted. Adding basil or garlic to dishes is highly recommended as their smell stimulates the senses while garlic, rich in allicin, helps increase blood flow.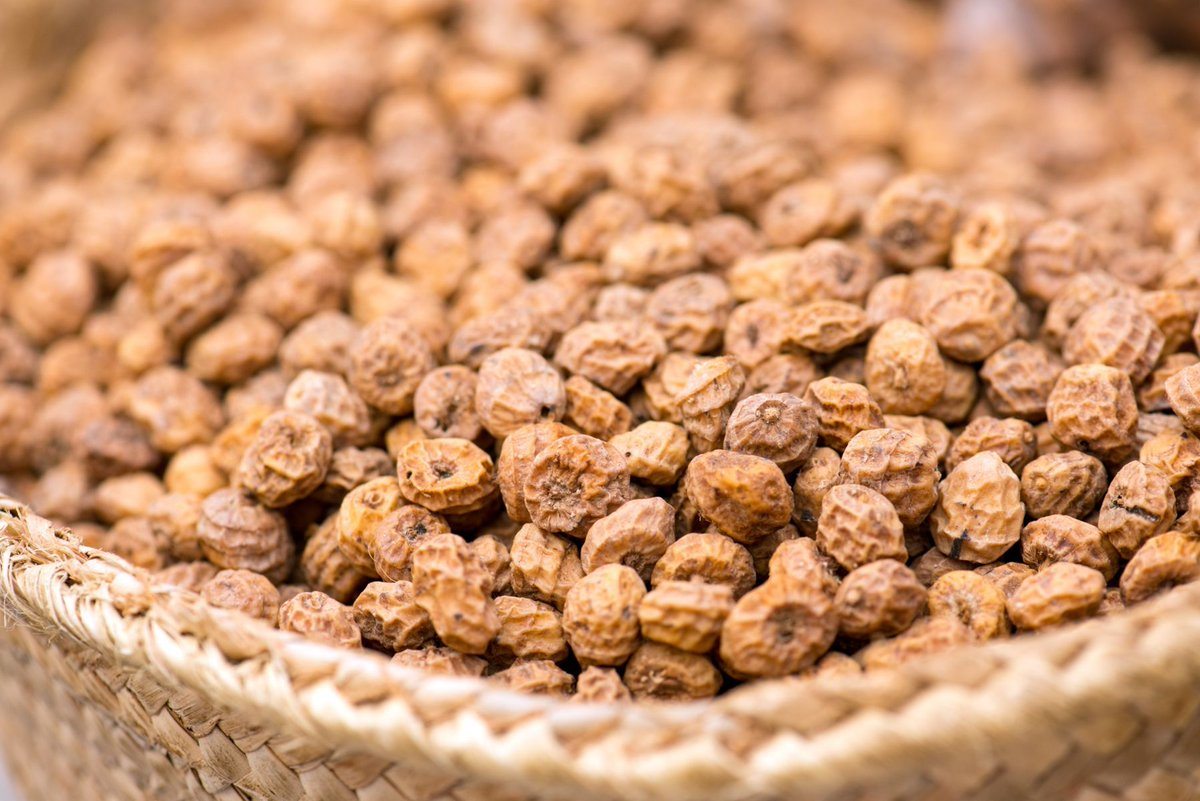 Yohimbine, an alkaloid from the bark of the evergreen tree found in western and central Africa called the Pausinystalia johimbe, has also been known to work as a natural Viagra, helping maintain an erection, as well as, to enhance the quality of an erection.
Ekpo Ruth, a traditional medicine practitioner in Nigeria, recommends a natural drink with numerous benefits to health and wellbeing, noting that continuous intake will completely eradicate low libido, premature ejaculation and weak or poor erection.
Tiger nuts, dates, coconut and ginger are needed for the beverage.
PROCEDURE:
– Soak your tiger nuts and dates for one day so it can be soft enough
– Wash and throw away the water, open dates and remove the seeds
– Break your coconut, remove the water and keep in a container, cut the coconuts into sugar cubes ready for blending
– Wash and peel small ginger
– Mix all items in a bowl
– (Optional) crush in a mortar or grinding stone if your blender is not strong enough
– Pour inside a blender, add one cup of cold water or ice block and blend all perfectly until it is soft and smooth
– Sieve using a new or clean napkin and separate the milk from the chaffs
– (Optional) add any flavour of your choice
– Pour inside a glass or bottles and refrigerate immediately
– Don't throw away the chaffs, dry it under the sun for two days and keep in a closed container
– Drink as much as you can; it is natural and good for your health with no side effect.
NOTE:
This drink cannot withstand heat for more than one hour, that's why it's recommended to use cold water or ice to blend. One can still use normal water but make sure to refrigerate immediately after preparation to prevent it from going bad.
The drink should not exceed three days, so it's prudent to make just enough to use for the three days.
– Another excellent recommended remedy that goes alongside the drink is Moringa leaves and whiskey
– Get a handful of moringa leaves, wash and pour inside half bottle of whisky or any gin, allow the leaves to infuse with the whiskey until the colour of the whisky turns to green, sieve and throw away the leaves.
– Take one shot three times daily, if you notice any negative reaction to your body, adjust to two or once daily
– Also, make watermelon your daily fruit; throw small salt and powdered ginger on it and eat.
– Lastly, always eat bitter cola, excellent for weak erection and premature ejaculation.
Ultimately, a healthy diet and exercise generally help boost well-being.