Dear parents, these apps will help you monitor your kids on social media
Mildred Europa Taylor | Editor January 30, 2020
There's no doubt that children are being introduced to technology at much younger ages than before.
Today, many children between the ages of 8 and 12 already have their own mobile phones. Even those under 2 years use mobile phones, but largely for entertainment.
What is worse is that kids even as young as 10 are using fake birthdays and email addresses to create accounts on social media, from Facebook, Instagram to Snapchat without their parent's knowledge.
And this is scary, especially due to some negative reports in the digital world, including adult predators targeting children and bullying. Thankfully, there are some apps that parents can use to monitor the digital lives of their children no matter where they are. Here are some of them:
MamaBear Family Safety app
Apart from letting you keep in close contact with your kids while they are out with friends, the app also monitors your child's social media accounts to ensure their safety. To get the app, you must install it on your smartphone and register your family's account. You must then add family members and set a family password. Next is to add your children, but before that, you will need their various social media logins to connect you to their social interactions.
Google Family Link
The parental control app helps parents to monitor what their kids do on gadgets. As a parent, all you need to do is to create a Google Account for your child that's like yours. With this app, you can approve or block any app that your child wants to download. You can also monitor how much time your children spend on their favorite apps. If you feel it's bedtime for your child, you can remotely lock their gadget with the app.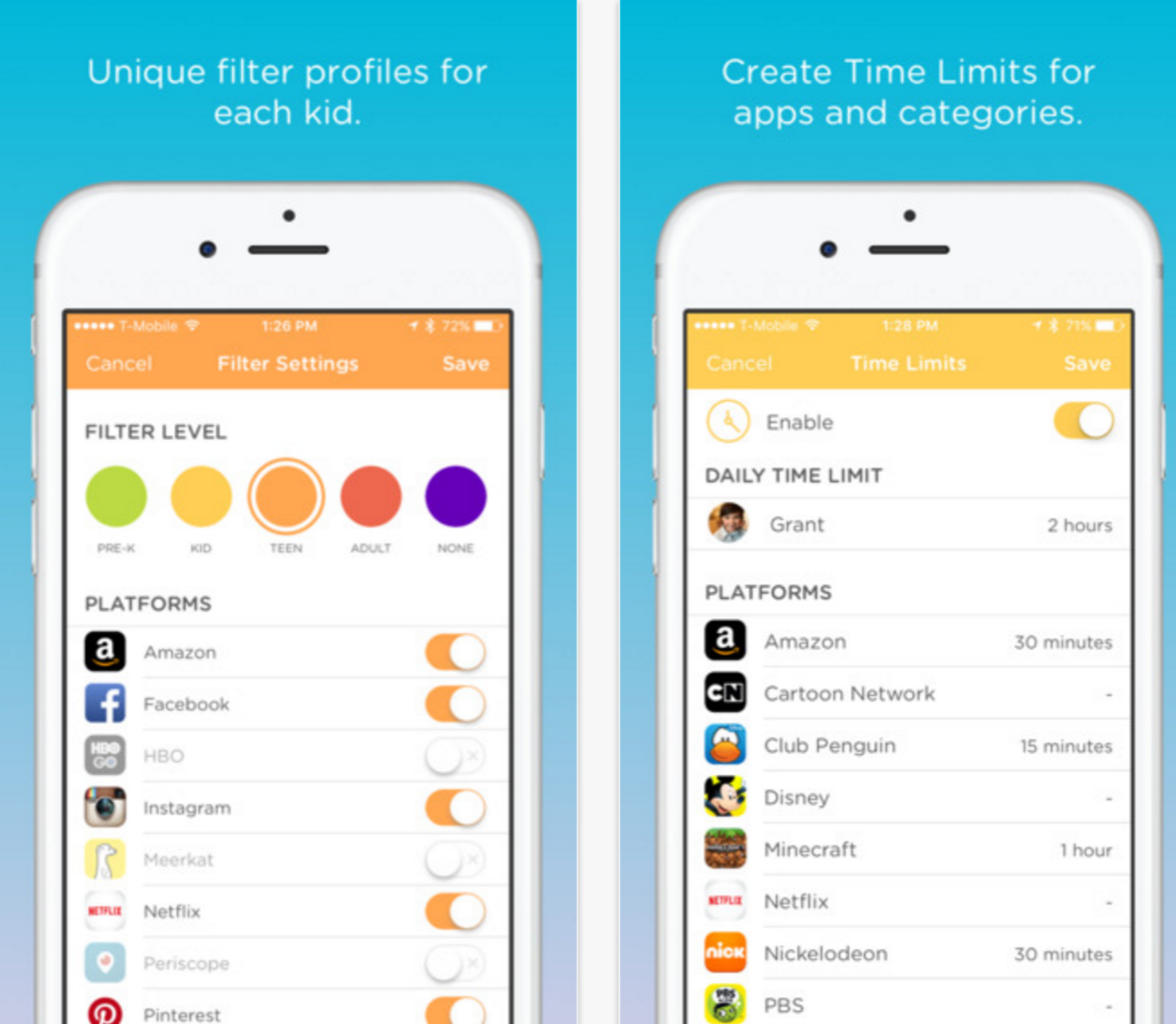 Circle
With this app, you can see how much time your child is spending on different websites and apps. A parent can choose or block appropriate content by age, limit the amount of time their kids spend on individual sites and even stop their internet usage when it's time to take a break or bedtime.