A Connecticut woman has sued Harvard University for allegedly making money out of early images of African slaves who she claims are her ancestors. Tamara Lanier, who filed a lawsuit Wednesday in Massachusetts, claims that the images, which were taken in 1850, depict an African man called Renty, who was her great-great-great-grandfather, and his daughter Delia.
The two, she said, were slaves from California, adding that a Harvard professor had used their images to support racist scientific theories of their inferiority, USA Today reports.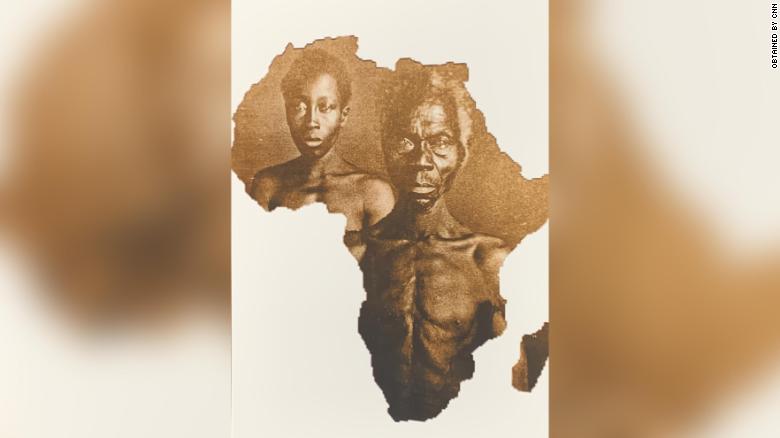 In the suit, Lanier said the Harvard professor, Louis Agassiz, went to the South in 1850 to "prove" black people are inferior and to "justify their subjugation, exploitation, and segregation."
The photos were taken after he had ordered Renty and Delia to take off their clothes. Lanier is accusing the university of "wrongful seizure, possession and monetization of the images," saying that Harvard refused to stop licensing the images even when she had requested it to.
Citing several cases in which Harvard profited from the images, Lanier said
Renty's image is on the cover of a 2017 book, "From Site to Sight: Anthropology, Photography and the Power of Imagery," published by the Peabody Museum and sold online by Harvard for $40.
The image was also displayed on the program for a 2017 conference that Harvard's Radcliffe Institute for Advance Study hosted on the school's relationship with slavery, the USA Today report said.
Lawyers for Lanier argue that Harvard ensures that people sign a contract in order to view the photos and pay a licensing fee to the university to reproduce the images.
Lanier, in her lawsuit, also cited the 13th Amendment, which abolished slavery. She claimed that the university continued profiting from slavery even after it was abolished through its use of the photos.
"These images were taken under duress and Harvard has no right to keep them, let alone profit from them," Michael Koskoff, a lawyer for Lanier, told USA Today.
The suit, filed in Middlesex County Superior Court, added that Renty and Delia's images, "like their bodies before, remain subject to control and appropriation by the powerful, and their familial identities are denied to them."
Lanier is asking Harvard to give her the images, as well as, unspecified damages. Her lawsuit has laid out eight different legal claims, citing federal law on property rights, as well as, state laws on recovery of personal property and unauthorized use of names or pictures for advertising, according to USA Today.
Harvard, as of Wednesday, said it was yet to see a lawsuit on the issue.
"The University has not yet been served, and with that is in no position to comment on this lawsuit filing," a Harvard spokesperson told The Hill.
Renty, according to Lanier, was a "proud man who, like so many enslaved men, women and children endured years of unimaginable horrors."
"Harvard's refusal to honour our family's history by acknowledging our lineage and its own shameful past is an insult to Papa Renty's life and memory."
For years, Lanier has been researching and having discussions with genealogical experts who have validated her ancestry. She began studying her family's ancestry and stories about Renty after her mother's death in 2010.
Lanier said she can trace her great-grandfather, named Renty Taylor and then Renty Thompson, to a plantation near Columbia, South Carolina, owned by Benjamin Franklin Taylor. She said that this is where the images are believed to have been taken.
She told the USA TODAY that since 2011, she has been presenting Harvard with information that she is a descendant of Renty but the school has been ignoring her.
"This will force them to look at my information."
"It will also force them to publicly have the discussion about who Renty was and restoring him his dignity," Lanier said.