The president of Madagascar, Andry Rajoelina, has officially launched a local herbal remedy he claims can prevent and cure coronavirus in seven days. The beverage, called COVID-Organics and developed by the Malagasy Institute of Applied Research (IMRA), contains Artemisia, a plant used to treat malaria.
"Tests have been carried out – two people have now been cured by this treatment," Rajoelina told ministers, diplomats and the media at the IMRA on Monday. "This herbal tea gives results in seven days," he said.
Drinking a bottle of COVID-Organics, he said: "I will be the first to drink this today, in front of you, to show you that this product cures and does not kill."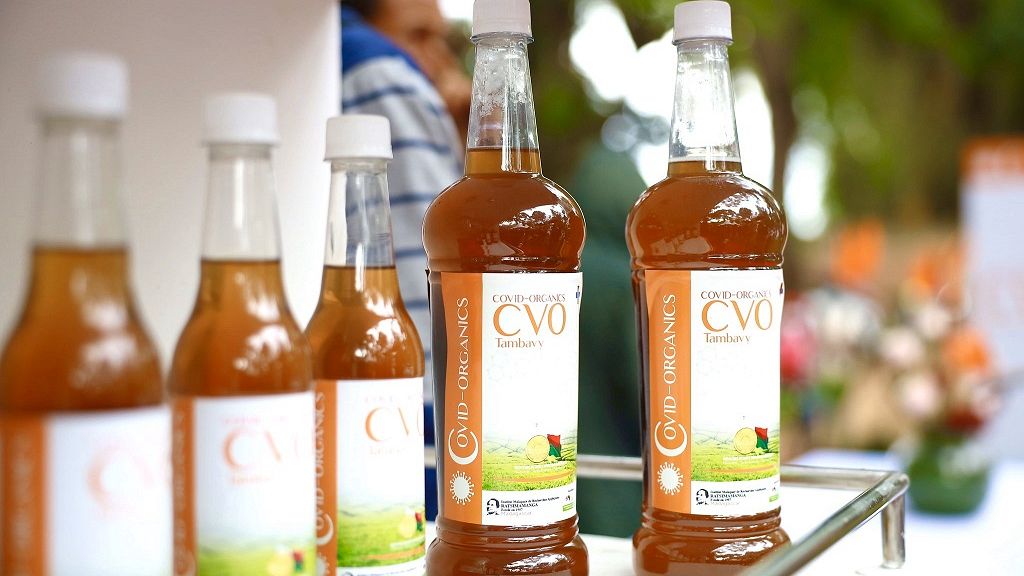 As the novel coronavirus spreads, people have been positive about how home remedies have helped them recover even though the World Health Organisation has said that there is no cure for the deadly virus.
"While some western, traditional or home remedies may provide comfort and alleviate symptoms of COVID-19, there is no evidence that current medicine can prevent or cure the disease," according to the organization's website. "WHO does not recommend self-medication with any medicines, including antibiotics, as a prevention or cure for COVID-19."
The AFP reports that the safety and effectiveness of Madagascar's local herbal remedy "have not been assessed internationally, nor has any data from trials been published in peer-reviewed studies."
But the president of the large Indian Ocean island is sure of its effectiveness, adding that the drink would be given to schoolchildren.
"The COVID-Organics will be distributed free of charge to our most vulnerable compatriots and sold at very low prices to others. All profits will be donated to IMRA to finance scientific research," the president wrote on Twitter.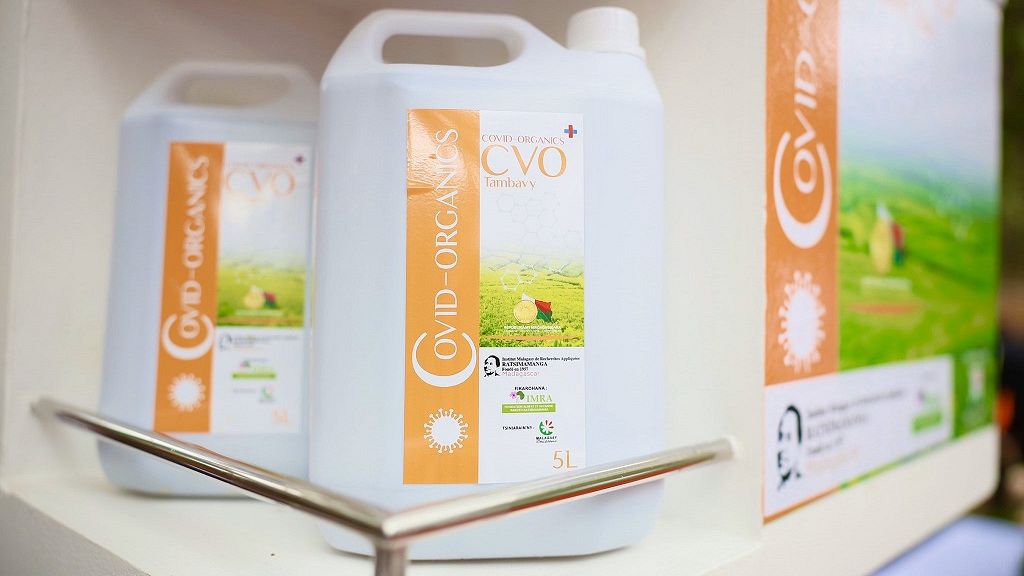 "COVID-Organics will be used as prophylaxis, that is for prevention, but clinical observations have shown a trend towards its effectiveness in curative treatment," said Dr. Charles Andrianjara, the director general of IMRA.
Madagascar has so far recorded 121 cases of coronavirus with no deaths.
As people hold talks about taking a chance with traditional medicine that is not proven, the government of Zimbabwe is already allowing herbalists to treat patients with the deadly virus.
"Traditional medicine practice is older … than science and it is accepted by the majority of Zimbabweans," said Tribert Chishanyu, president of Zimbabwe Traditional Practitioners Association.
"If modern scientists are given opportunities to try whenever there is an emergency disease (outbreak), why can't we do the same to traditional medicine practice? We are treating symptoms related to COVID-19, so by (some) chance we may be able to treat COVID-19."