Global warming is real and ongoing whether some decide to accept it or not. Society has a role to play to save the planet and it starts with you.
Little acts like standing in the shower for longer than you need to, not sorting out your waste properly or not turning off your lights when leaving the house are all acts that contributes to global warming.
There are adverse effects of global warming like prolonged droughts and Ethiopia's "tree against hunger" might be the lifesaver during perilous times.
Enset, a wild plant in Ethiopia is being lauded as a wonder crop by scientists.
"People are saying this is a new wonder crop," said James Borrell, a scientist at London's Royal Botanic Gardens, Kew, which is studying the plant's abilities.
"It's amazingly resilient. It's said to be very drought tolerant and we're trying to test that," he told the Thomson Reuters Foundation.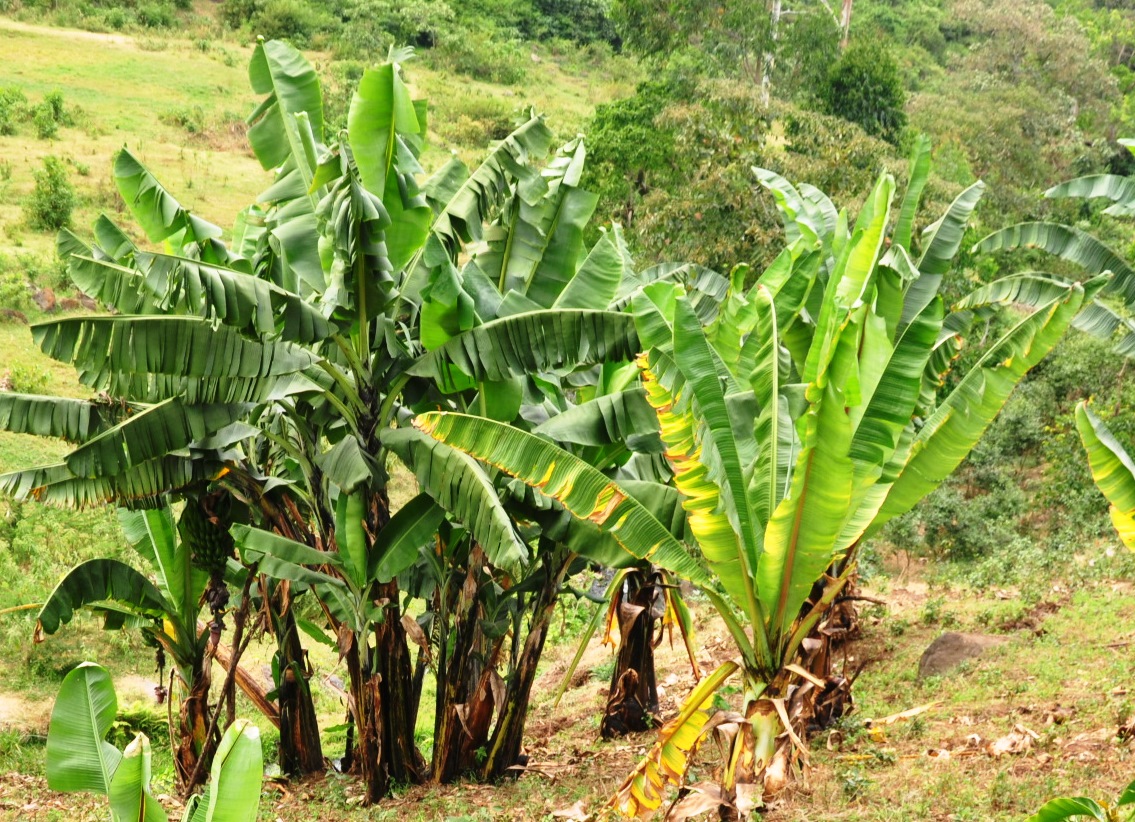 As scientists are still testing the plant and many of us may not have heard of this superfood, Enset, scientifically known as Ensete Ventricosum, is a staple in many Ethiopian homes.
About 20 million people rely on the plant for food and other things such as construction, cattle feed, medicine and packaging.
Southern-highlands farmers declare that, "enset is our food, our clothes, our beds, our houses, our cattle feed, and our plates."
In sum, this is a crop of life; like coconut it provides a basis for sustenance culture, an important resource for those who could barely afford any necessities.
The plant can grow up to 10 metres high and some refer to it as "a banana on steroids". Its fruit is orange and full of inedible bullet-like seeds.
The part that is used for food is the starchy tissue from the trunk and giant underground corm. The bulbs of the trunk can weigh up to 100kg.
This is then turned into pulp and buried in a pit for fermentation to occur. After the fermentation it is then turned into a chewy flatbread called kocho.
Top London chefs at an event highlighted some unusual ingredients with Enset being one of them. The event was organised by Food Forever to promote food diversity, The Sydney Morning Herald reports.
Enset can be harvested at anytime and according to Borrell it's a "really exciting part of the mix" in terms of food security under climate change because it breeds under a huge range of conditions – "from baking to foggy and freezing cold."
Think of Enset as the holy grail for mankind when there are gaps within the harvesting of seasonal crops or there is a pest infestation, disease or any erratic weather. It is built to withstand most of these conditions.
"It's like an insurance policy," Borrell said. "In a lot of the world, you can have enough food for 50 weeks of the year, but imagine you had none for two. That's still a massive problem."
When enset is planted as a back-up crop for lean times it might prevent a looming conflict and circumvent the need for aid, he added.
The aim of the scientists researching more into the plant and DNA-sequencing hundreds of varieties is because enset could boost food security in other counties like Malawi and Zambia.
What baffles them though is the plant is domesticated in the Ethiopian highlands but grows wild in other parts of Ethiopia through to South Africa.
Since enset has been proven to withstand any weather condition scientist now want to know which of the varieties can withstand the most extreme weather conditions so they are later domesticated.
"We are really interested in trying to identify the varieties that grow in the hottest and driest conditions so that in the future we can help farmers adapt," Borrell said.