A woman in Kenya heroically fought for the closure of a lead-smelting factory in Mombasa that allegedly poisoned dwellers of a Kenyan slum, including her own baby. After many years of struggle, she has won $12m for her community in a legal battle.
Phyllis Omido, an anti-pollution campaigner started a drive in 2009 after her baby was diagnosed with lead poison. Her baby got the poison through breast milk. "At first we thought it was malaria or typhoid, but doctors found he was suffering from lead poisoning." The lead is believed to have come from the smelter where Omido had recently started work as a community liaison officer.
According to reports, the smelter started operations in 2009 without any environmental impact assessment. In the process of commissioning one, the findings revealed that the smelter was poisoning the neighbourhood. That was when Omido recommended that the smelter be closed and relocated somewhere safer.
The company disagreed with her. She was reassigned and the company brought in another consultant to complete the EIA. But when her son became ill as a result of lead poisoning, Omido wouldn't let go of her recommendation to shut down the smelter, especially after realizing many other kids have been affected by the lead poison.
Located and built in the heart of Owino Uhuru, a densely-packed slum in Mombasa, the smelter extracted lead from used car batteries. It emitted fumes loaded with lead, a potent neurotoxin that damages the development of children, especially the brain and nervous system. The smelter spewed untreated acid wastewater into streams where people bathed.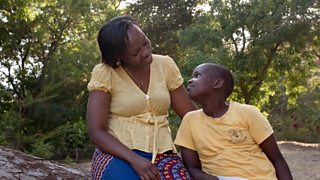 The company paid for her son's hospital bills, hoping she'll remain quiet. "When my baby came out of hospital, I wanted to know if other children were being poisoned. I picked three at random and got their blood tested," she said, recalling that in each case, their blood-lead levels were well above the danger level for children set by the US Centers for Disease Control.
Omido would not be silenced. She left the company and began a campaign to shut the smelter. She saw that children were getting sick; women were having miscarriages; even the neighbourhood chickens were dying.
"I went to the company's directors and the government's environment agency, which had licensed the smelter. I showed them reports from lead experts. But nobody wanted to listen," she said. She organized demonstrations after demonstrations.
For her bravery to speak up, Omido was threatened by thugs, arrested by police and forced into hiding.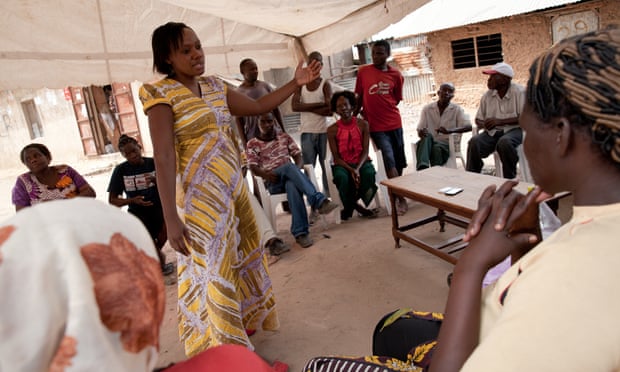 No one, not even the government would listen to her plight. She got help from outside groups including Human Rights Watch. By 2014, the company finally closed the plant, but the community had to pay the price – some died while others suffered rashes on their bodies.
She created a local NGO called "Center for Justice, Governance and Environmental Action" to fight other causes, like salt miners who are damaging Kenya's nearby coastal fisheries. "The air may be clean now, but the soils and the ponds are still contaminated with lead," she said. "Our vegetables and our fish are toxic."
Omido took the Kenyan government and its environment agency and two companies – Metal Refinery EPZ Ltd and Penguin Paper and Book Company – to court, demanding that they clean up and provide compensation. She finally got her day in court eight years after her baby was lead-poisoned through breast milk.
In 2005, Omido was awarded the Goldman prize environmental award for her battle to close the factory in her neigbourhood that was poisoning its inhabitants and her baby.
After a 10-year legal fight, Omido won $12m in compensation for her community that has suffered from lead poisoning caused by the battery smelting plant.
Even though they had wanted $30 milliion, she told the BBC, "we are grateful for what we got. It will go a long way to in helping the community in terms of health, getting medications to the community and also help in the sustenance of food because they need special food to help their bodies heal"
"Lead lives with a child forever. They suffer lower IQs and it leaves them with side effects for the rest of their lives," she added.