During the Genocide, a group of heavily armed Hutu militia encircled the home of a widow, Zura Karuhimbi, asking her to hand over those she was shielding inside, she had no weapon to defend herself.
But as an elderly woman, a widow, and a healer born into a family of traditional healers, she was believed to be a witch possessed by Nyabingi (powerful evil spirits).
This, amid claims that she had magical powers, was just what she needed to save herself and the over 100 people she was hiding in her room during the Rwandan genocide.
At least 800,000 people – ethnic Tutsis and moderate Hutus – would be killed in 100 days by Hutu militias during the 1994 Rwandan Genocide. More than two million refugees fled Rwanda, generating a humanitarian crisis.
Karuhimbi lost her two children to the killers as she tried to save Tutsis, she said earlier.
"They killed my first-born, my son Hanganimana; and my other daughter, Ugiriwabo, was poisoned and died. People would mock me, saying, 'You hid people, but your own children were killed,' and I replied to them, saying, 'Our days to pass away are not the same. God is the only one who understands why these things happen.'"
In recent years, Karuhimbi is revered as a heroine in Musamo Village, Ruhango District where she lived until her death last December. She is admired by many across the country for her selflessness during those dark moments and the legacy she has left behind.
Karuhimbi was born in about 1925 from a Hutu family, according to varying accounts. As a child, she witnessed the periods when the Belgian administration conducted a census across the country to issue identity cards that classified every Rwandan as either Hutu – who were in the majority – Tutsi or Twa.
Subsequently, the administration treated the minority Tutsis as superior, giving them access to better political and administrative jobs while many Hutus were engaged in forced labour. These divisions caused tensions between the two groups.
Karuhimbi also witnessed the period when Tutsi King Kigeri V, as well as, tens of thousands of Tutsis, were forced into exile in neighbouring Uganda following what had been described as a Hutu revolution in 1959.
During these periods, Karuhimbi's mother would hide people and give them food. Having witnessed these, when the disturbances began in 1994 after a plane carrying Rwandan President Juvenal Habyarimana was shot down, this became the umpteenth time she was witnessing such violence. She, however, did not expect it to escalate to that extent.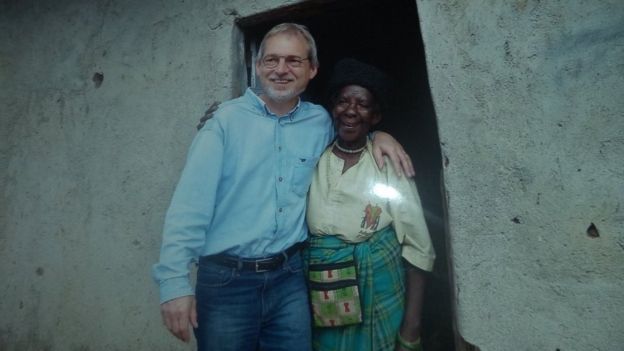 During the three-month genocide, her small two-room house would end up saving over 100 people, including three white men, with Tutsis being in the majority.
"I hid so many people that I don't know some of their names. I hid little babies I found on the backs of their dead mothers, and I brought them here."
"I put them here in the compound and covered them with dry leaves of beans and baskets," she was quoted in an article on Vice.
She couldn't have done this without threatening her killers that she had magical powers she could use to kill them.
"When she was accused of hiding Tutsi in her hut or in her garden, she would suggest that the militia go take a look at the risk of being attacked by the evil spirit," a report by Quartz said.
She would also head to a bedroom and start making noise with anything she could find (stones and dishes) while shouting "spell-like words" at militia members, who became scared enough to leave her alone.
"I used to say 'If I die, you will also die, but the [Nyabingi] will eat [you]," she said.
There were times she even used poisonous herbs to cause irritation to the skin of the killers, making them believe it was sorcery. Hassan Habiyakare, one of the people she saved would never forget that method.
"Zura told Interahamwe militia if they entered the shrine, they would incur the wrath of Nyabingi [a Kinyarwanda word for God]. They were frightened and our lives were saved for another day," he recalled.
Dozens of people reportedly hid under her bed and in a secret space in the roof, an account by the BBC said, adding that she dug a hole in her fields where people hid. When the genocide ended, all the people she saved survived.
Paul Kagame, the current president of Rwanda, had then commanded the Rwandan Patriotic Front, the army whose victory brought an end to the genocide. Karuhimbi would later narrate how she had saved Kagame during one of the disturbances in 1959 when he was only two.
"I took the beads off my necklace and told his mother to tie it in his hair. I told her to carry her son and not put him down, so the militia would think he looked like a girl when they saw him, because they only killed boys at that time," she said.
"I told her to take him far away, and then I knelt down and prayed, saying if God helps him he will come back and work for us and he will be the heir of Rwanda."
In 2006, Kagame awarded Karuhimbi with Rwanda's Campaign against Genocide Medal (CGM) for her courage and determination to stand against the Genocide, The New Times said.
Three years after, a tree was planted in her honour in the Garden of the Righteous in Milan, Italy. Karuhimbi was flown to Milan for the occasion.
Many made attempts to have her nominated for the 2010 Nobel Peace Prize, but they were not successful.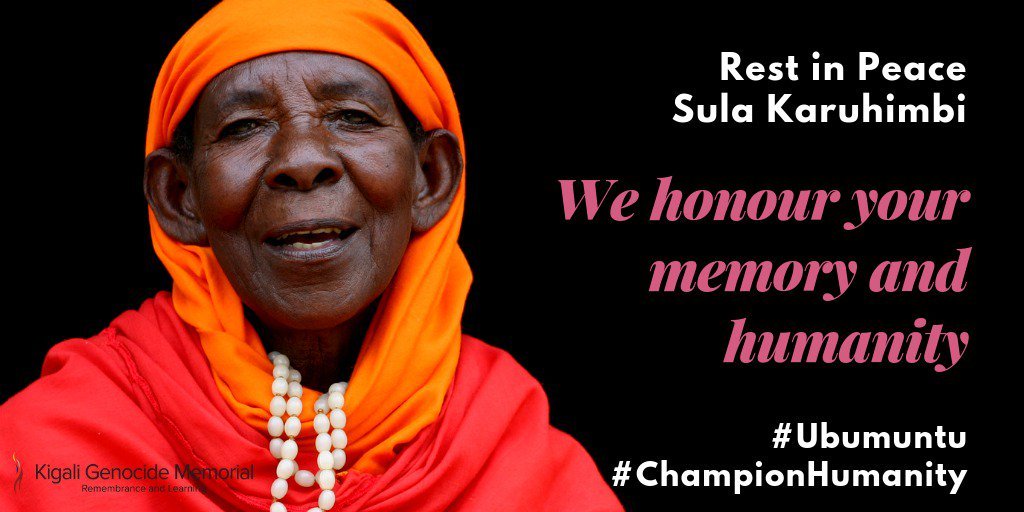 Before her death in December 2018, she continued to live in the same hut she had before the genocide. Claims that she was a witch persisted, though she debunked those assertions.
"I only believed in one God and the thing of magical power was just an invention and cover I was using to save lives," she said in 2014.
"I am not a witchdoctor."