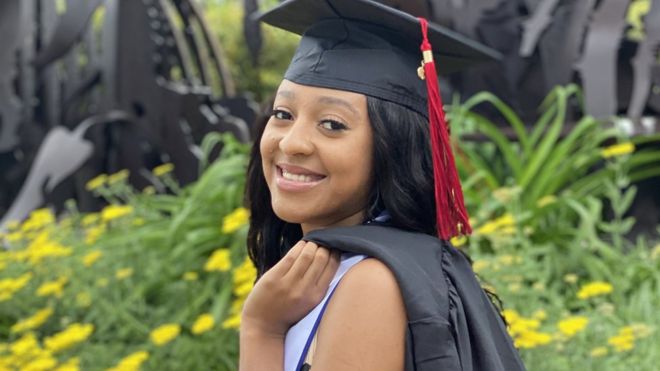 Merriam-Webster to make update on racism definition
The American dictionary Merriam-Webster is set to change its definition of the word 'racism' after receiving an email from Kennedy Mitchum, a recent graduate of Drake University in Iowa, suggesting that the definition should include a reference to systemic oppression.
Mitchum told the BBC that she first became aware of the shortcomings of the current definition around four years ago. "I was just speaking on my social media about racism and just about how the things I was experiencing in my own school and my own college," she said. "There were a lot of things that were racist but it wasn't as blatant."
Mitchum said she felt the definition needed to reflect broader issues of racial inequality in society. An editor responded, later agreeing to update their definition.