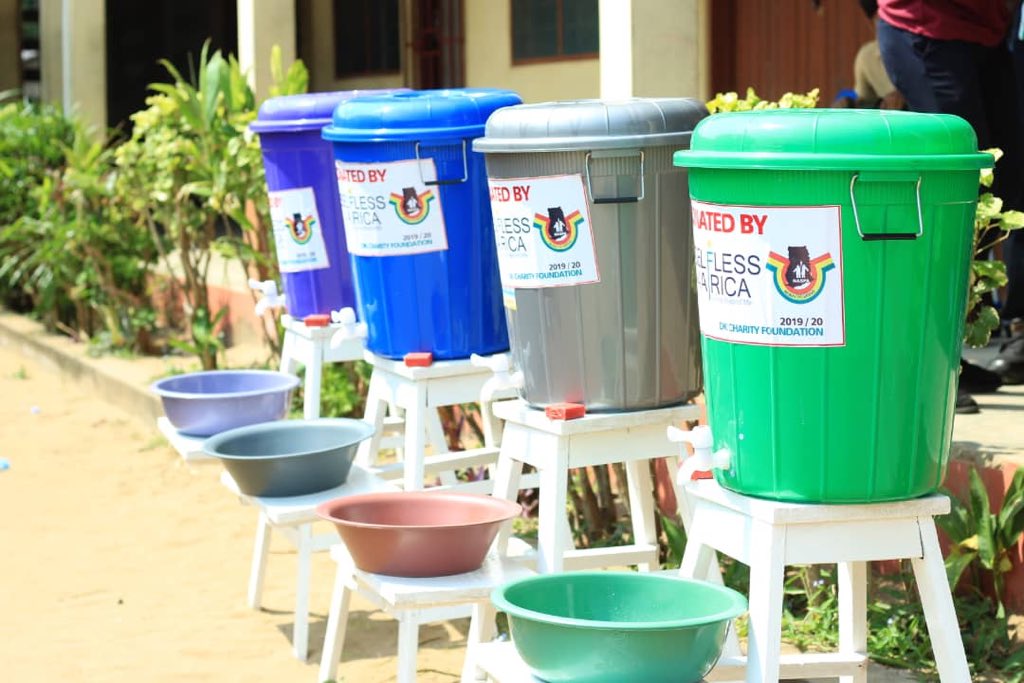 Veronica buckets
Amid the coronavirus pandemic, it is essential that many people even in the rural areas or in the worst humanitarian crises have access to clean water to wash their hands.
Washing one's hand can save a life and prevent so many other viral diseases including the corona virus.
This is where the Veronica bucket comes in handy. It was invented by a Ghanaian biological scientist, Veronica Bekoe. This is not just your regular bucket, but one that has a tap fixed near the bottom. This bucket is then perched on a higher surface with a basin placed beneath to catch the runoff water not forgetting to lace a soap by it.
Setting up the bucket for use is very simple and it can be placed at vantage points like public restrooms, hospitals and classrooms.