At a time when segregation against Blacks was highly prevalent, Constance Baker Motley, a civil rights lawyer and trailblazer, made history as the first Black woman to become a federal judge in the US.
In 1966, Motley was nominated by President Lyndon B. Johnson to become the first black woman to hold the lifetime position of federal court judge but she faced opposition for the obvious reason of being black.
Born in New Haven, Connecticut as the 9th of 12 children to immigrant parents from Nevis, West Indies, Motley had early exposure to civil rights work. Her mother founded the New Haven chapter of the National Association for the Advancement of Colored People (NAACP).
Motley attended the integrated public schools where she was occasionally subjected to racism. She was reportedly denied entrance, once to a skating rink, and another to a local beach.
By the time Motley reached high school she had a good understanding of racial awareness, igniting her interest to get involved with civil rights. She was inspired to attend law school after hearing a speech by Yale Law School graduate George Crawford, a civil rights attorney for the New Haven Branch of the NAACP.
She could not afford a college education even though she was academically good. Luckily for her, wealthy white contractor and philanthropist Clarence Blakeslee was impressed by her academic prowess that he paid for her education.
Whilst in law school, she joined the Legal Defense and Educational Fund of the NAACP, where she was mentored by Thurgood Marshall and ultimately became associate counsel and lead trial lawyer.
She graduated from New York University in 1943 and three years later, after earning a law degree from Columbia University in New York City, she married Joel Wilson Motley, a real estate and insurance broker.
Motley would later shatter so many ceilings in her career. She was the first female lawyer for the NAACP Legal Defense and Educational Fund in 1948; the first black woman elected to the New York State Senate in 1964; the first woman selected as Manhattan borough president in 1965.
Motley argued her first case before the Supreme Court on Oct. 17, 1961, Hamilton vs. Alabama, winning an important 9-to-0 decision guaranteeing the right of criminal defendants to counsel at their arraignments.
According to Motley's memoir, Equal Justice Under Law, Supreme Court Justice William O. Douglas wrote of Motley that she "was equal to Charles Hamilton Houston in advocacy of cases" and that "the quality of her arguments would place her in the top ten of any group of advocates at the appellate level in this country".
During the period in which she served as a staff member and associate counsel of the NAACP, she won nine civil rights victories in cases she argued before the U.S. Supreme Court, including James H. Meredith's right to be admitted to the University of Mississippi in 1962.
Motley, the first African-American woman ever to argue a case before the U.S. Supreme Court, was the only female attorney on the legal team and that won the landmark desegregation case, Brown v. Board of Education," and "she argued 10 major civil rights cases before the Supreme Court, winning all but one."
Motley directed the landmark desegregation case against the University of Georgia, which had refused to admit Hamilton Holmes and Charlayne Hunter. Motley led a team that included the young lawyer Vernon Jordan, and together they exposed the university's admission policies as fictions designed to keep out qualified black students.
Motley's nomination as the first African American woman to become a federal judge was opposed by southern conservatives in the Senate. However, she was eventually confirmed and later became Chief judge in 1982 and went on to become Senior judge in 1986.
Motley was inducted into the National Women's Hall of Fame in 1993 and she served on the U.S. District Court for the Southern District of New York until her death in 2005.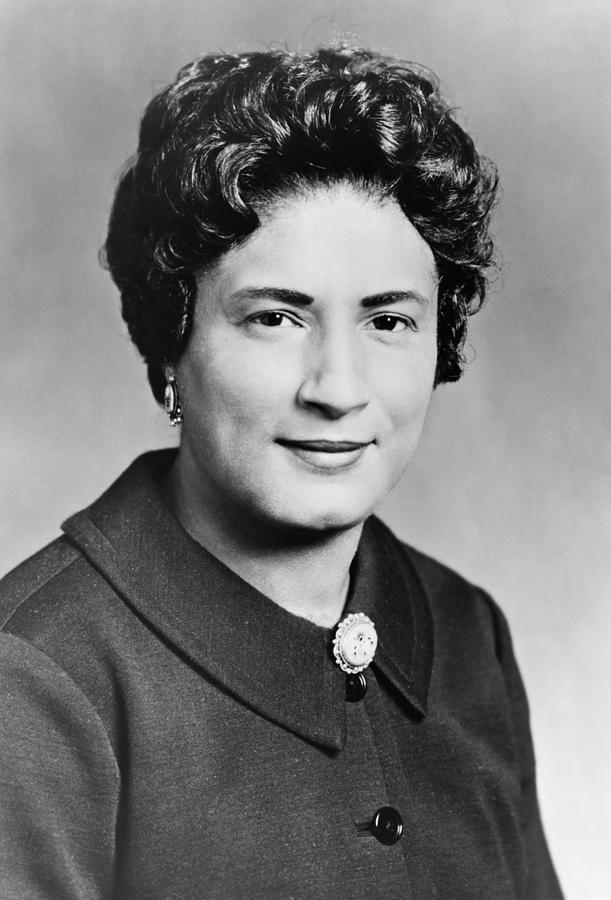 Judge Kimba Wood, a former colleague of Motley on the United States District Court for the Southern District of New York, described her as having "the strength of a self-made star. As she grew, she was unfailingly optimistic and positive; she never let herself be diverted from her goal of achieving civil rights, even though, as she developed as a lawyer, she faced almost constant condescension from our profession due to her being an African-American woman."
She is known as one of the civil rights pioneers. She was even on stage with Martin Luther King when he delivered his "I Have a Dream Speech."
President Bill Clinton awarded Motley the Presidential Citizen's Medal and praised her, stating that "as a dedicated public servant and distinguished judge, she has broken down political, social, and professional barriers, and her pursuit of equal justice under law has widened the circle of opportunity in America."
Motley was a civil rights lawyer and trailblazer who fought for two decades for equal rights under the law; and will be remembered as one of the greatest civil rights lawyers.