You can call him the next Usain Bolt. At age 7, Rudolph Ingram Jr. has won over sports lovers after running the 100-metre distance in 13.48 seconds, a U.S. record for his age group. This 7-year-old boy might be the next Usain Bolt.
With the nickname, Blaze the Great, the youngster who is known for his speedy antics on the track, ran a 14.59 second 100-metre last August.
This weekend, he slashed that time by 1.5 seconds when he returned to the track, grabbing attention from experts in the field and social media.
According to USA Track & Field, his current performance is an improvement on the current world record of 13:67 for a child of his age.
Rudolph, who started training at age four, also has football skills and has won over sports personalities like Lebron James and the Tampa Bay Buccaneers.
He got into the news last summer when he won the 100-metre dash and finished second in the 200 in his age group at the Amateur Athletic Union (AAU) championships.
This time around, the 7-year-old sprinter also dashed 60 meters in 8.69 seconds and posted this on his Instagram page run by his father.
"I can give him all the tools to be great, but his drive and work ethic and competitive mentality, it sets the bar so much higher," his father, Ralph Sr., told Tampa's ABC affiliate.
"I have seen him [losing] midrace and just take off and get faster. He does not like to feel like a loser. He wants to win," his father added.
Experts say the three-time Amateur Athletic Union winner could catch up to Bolt in years to come. In 2009, Bolt recorded the fastest human foot speed during his 9.58-second sprint in Berlin in 2009.
The Jamaican Olympian moved at a rapid rate of 27.8mph (44.72km/h) when he covered the 20-meter distance between 60m and 80m in 1.61 seconds, according to Eurosport.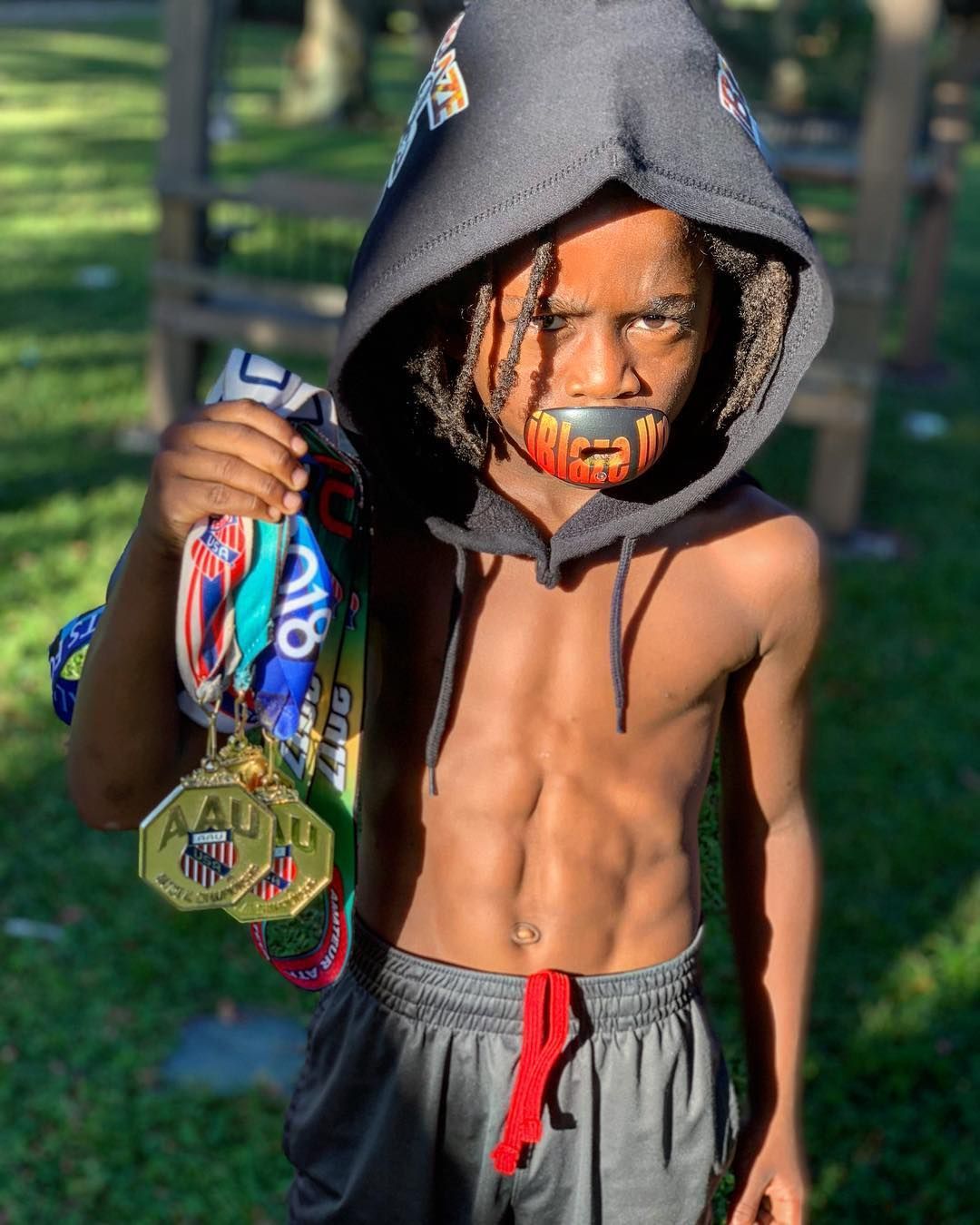 Rudolph is not only a sprinter but a fitness model and a social media influencer who has over 300,000 followers on his Instagram page.
He is good in academics too, as his February report card posted on social media showed.
The young athlete's father, who also supervises his workouts, said his child is "a superstar to everyone else."
"He's my baby. I'm the manager, videographer, trainer, Uber driver . . . without the tip. The tip is just seeing him happy and loving what he does," he told Tampa's Fox affiliate.
Rudolph is only 3.39 seconds behind the 17-18 men's record listed on the USA Track and Field site, and he still has 10 years to train and beat it.