Following the huge hurdles faced by black Americans who sought to fly in World War II, obtaining the Army's most wanted silver wings at Tuskegee Army Airfield on June 27, 1944, was an incredible feat for Harry T. Stewart Jr.
He had a greater mission ahead, however. Stewart survived 43 combat missions during World War II and is one of only a dozen remaining Tuskegee Airmen from the famed "Red Tails" fighter group still alive.
Serving at a time when the American Army was segregated, the Tuskegee Airmen were the first African-American aviators in America. The 332nd Fighter Group and the 99th Pursuit Squadron were the only black groups that fought in World War II and were considered highly successful despite facing discrimination in and out of the army.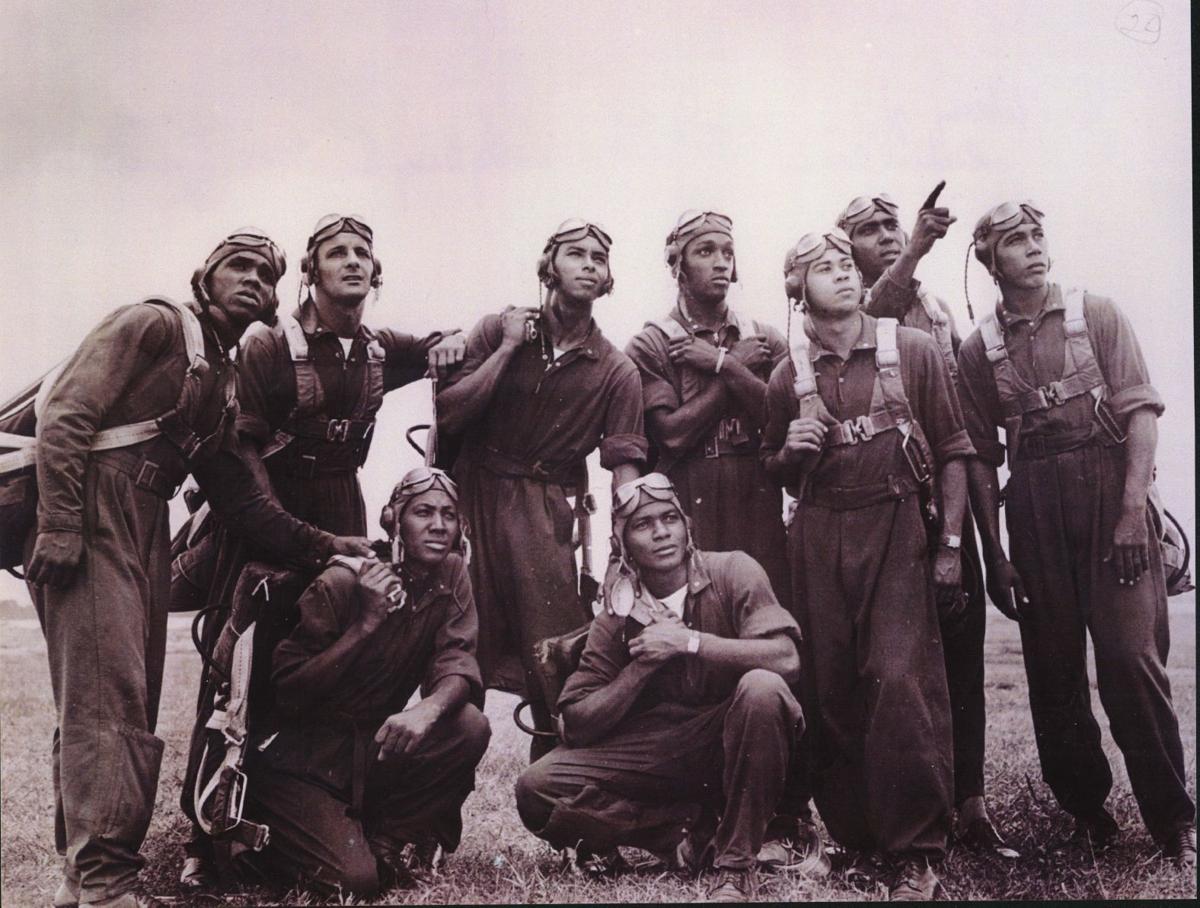 Trained at the Tuskegee Army Air Field in Alabama, they flew more than 15,000 individual sorties in Europe and North Africa during World War II. Their remarkable performance did not only earn them more than 150 Distinguished Flying Crosses, but eventually helped encourage the integration of the U.S. armed forces, according to History.
After about 75 years, Stewart has been sharing details about his experience as one of the first African-American army pilots in World War II.
Though their roles were not widely recognized, Stewart said he will never forget his missions with the U.S. Army – escorting B-17 and B-24 bombers over Italy, Germany and Austria – taking on enemy fighters in his P-51 Mustang.
"It was very cold up there and the missions were tiring because they were quite long. They lasted anywhere from five to six-and-a-half hours, and when we got back to the base all we could think of doing was hitting the sack and getting some rest and being prepared for the next day's mission," the 94-year-old retired lieutenant colonel told military.com.
Stewart, who has been sharing these memories on the back of the anniversary of the D-Day, narrated to military.com one of the terrible experiences on April 1, 1945, when his team got into a fight with German fighter pilots.
"There were seven of us and we were going after targets of opportunity in Austria.
"Three of us got shot down. One was able to make it back to friendly territory before he crash-landed, one was killed outright when he was shot down and the third one, his plane was damaged so badly that he had to bail out," he said. That pilot, he said, was captured and lynched three days later by an angry mob.
Stewart nearly met the same fate over Austria when he realized that a German fighter trial was on his tail, shooting at him. He survived, believing that the Lord was on his side.
"Somebody was with me. I guess it was God as my co-pilot there because that guy should have had me," he said.
Despite these challenges, Stewart was duly committed to his missions.
"There were 10 lives on board each of those bombers that we were protecting. So anytime we intercepted an enemy fighter and stopped them from shooting the bomber down, we potentially saved 10 lives, and that was 10 American lives, fellow Americans and I was not thinking about some of the segregation that was going on at the time back in the states," he said.
The World War II veteran, who currently lives in Michigan, said that upon his return from the war, the services of his squad were hardly recognized.
"It was the same old, same it was before we went into World War II," he told FOX News. "Recognition was long-coming, and it didn't start coming until maybe the 1970s. And it is still coming along now."
When he returned, he even tried to become an airline pilot but was not allowed because he was African-American. He, therefore, went ahead to New York University where he graduated with a degree in mechanical engineering, then entered the corporate workforce.
Stewart has more details about his period as a Tuskegee Airman called "Soaring to Glory."
Watch more in this video: