Nigerian and globally acclaimed writer and activist Chimamanda Ngozi Adichie has put her pen and pencils to more diverse uses showing that her skills do not only lie in words but designing of jewellery pieces as well.
In collaboration with Foundrea, the award-winning writer has designed a limited edition pendant whose sale proceeds will go to PEN America to continue its mission of protecting worldwide freedom of expression.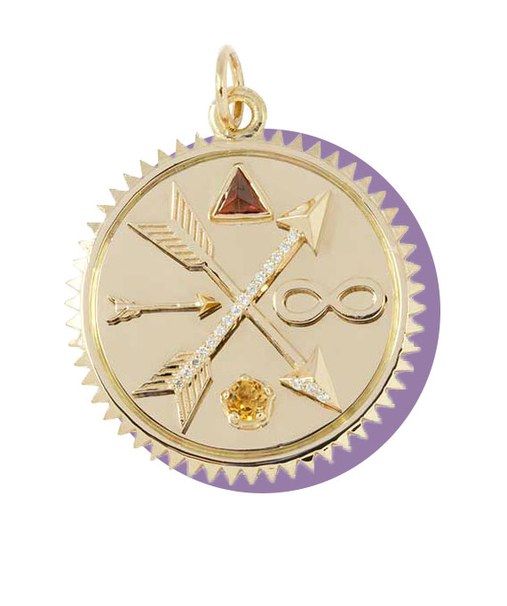 The medallion, which is to be worn preferably as a pendant, was named Freedom of Expression with symbols chosen and arranged by Chimamanda. The symbols on the medallion include the lemniscate which represents infinity, the arrow which represents love, the crown which represents the highest level of anything and triangle symbol representing masculine and feminine energies, oneness or strength depending on its use.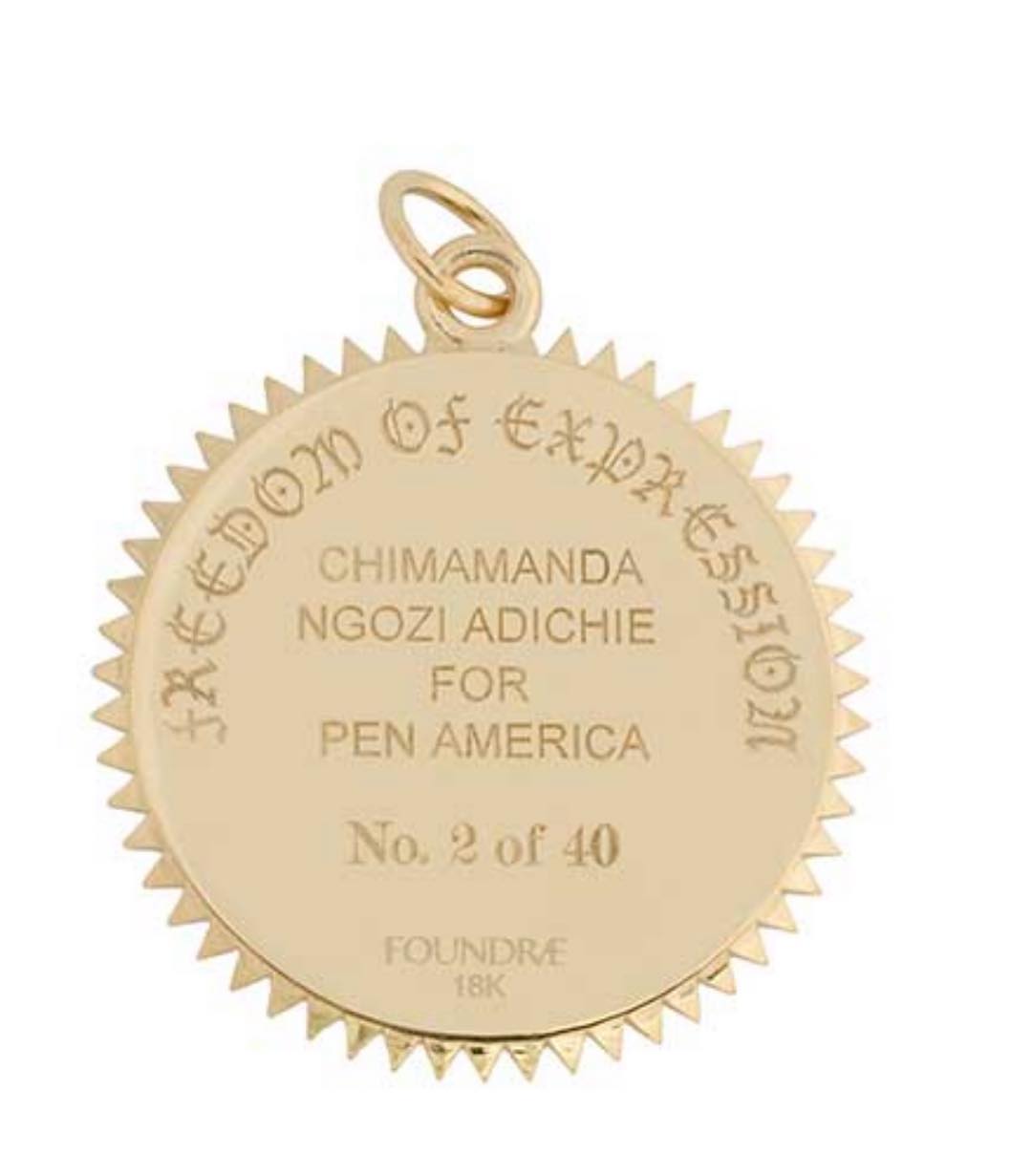 News about the beautiful and resonating piece of jewellery first came out after an exclusive interview with Vanity Fair where the writer and activist who was photographed in a beautiful bold red dress with the neck piece sitting pretty on it.
In the interview, the bestselling author explained the reason for the medallion and what she thought of when designing it saying, "I was thinking about what I wanted to remember of this time. We're living in a time where I feel a sense of urgency because—and it's not just America—I think the Western world is moving to the right. I sometimes wonder if this [is] what 1937 was like, where people in Europe felt this sense of a shift. The reason that I find it really troubling is that the idea of dehumanizing your fellow human beings has become almost acceptable and casual. The crossed arrows represent the idea of living passionately and living knowing that our time here is short and that we need to make the most of it. I feel that every morning, actually. Every time I look at the pendant I want to think about this urgency—and that one must live in a way that is meaningful."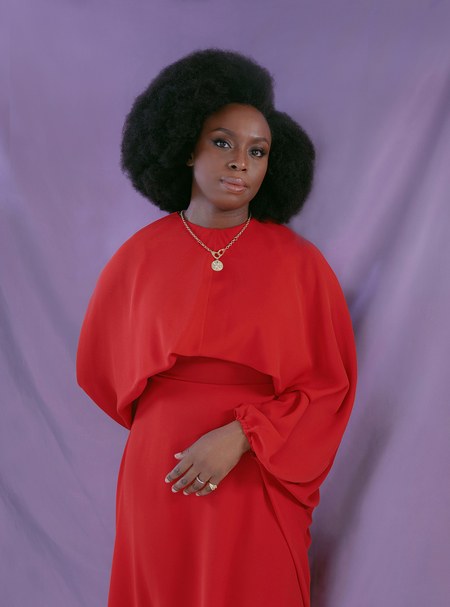 Soon after the interview, Foundrae , the jewellery makers best known for adapting symbols in their pieces took to Instagram to announce the collaboration with Chimamanda.
Judging from a photo that showcases the inscription on the back of the medallion, there might only be 40 of them in the world.
The writer was recently interviewed by CNN for their African Voices series where she spoke of the importance of young girls being comfortable with themselves. She was recently announced as the speaker of this year's Yale Class Day scheduled for May 19 2019.