When Michael Atkins began work as a cleaner for Denver Public Schools in the U.S., he knew he could do more. Thanks to his second-grade teacher, he was able to incredibly move from cleaning in public schools to working in one as school principal.
"I took pride in the bathrooms I cleaned. I took pride in the rooms that I vacuumed," Atkins said of his first job as a school custodian.
The 39-year-old, who now leads Stedman Elementary School in northeast Denver, said one of his aims now is to end the racial disparities he faced as a student.
Growing up in Stedman, Atkins said he was bused to Bromwell Elementary School in Denver, Colorado, where at the young age of seven, he built a wonderful relationship with his second-grade teacher, who eventually transformed his life.
"This teacher took the time and the opportunity to form a relationship that opened a door for me," Atkins told 9News.com.
But when he moved on from Bromwell to Hamilton Middle School in southeast Denver, things changed for Atkins as teachers treated him and fellow black students differently.
"Teachers telling me that I'll be dead by the time I'm 21," Atkins recalled.
He said the discrimination he faced compelled him to grow a tough skin.
"I understood at that point in time that school was about compliance," he told the CNN.
Despite these challenges, Atkins went on to graduate high school and took his first full-time job as a cleaner at a middle school in far northeast Denver – Rachel B. Noel Middle School. He had actually applied to be a teacher's guide, but was offered a custodial position instead after some of the principals gave him "questioning looks," he told the CNN.
After earning a degree and certification, he came into contact again with his second-grade teacher from Bromwell, who helped him to get a job as a paraprofessional teacher.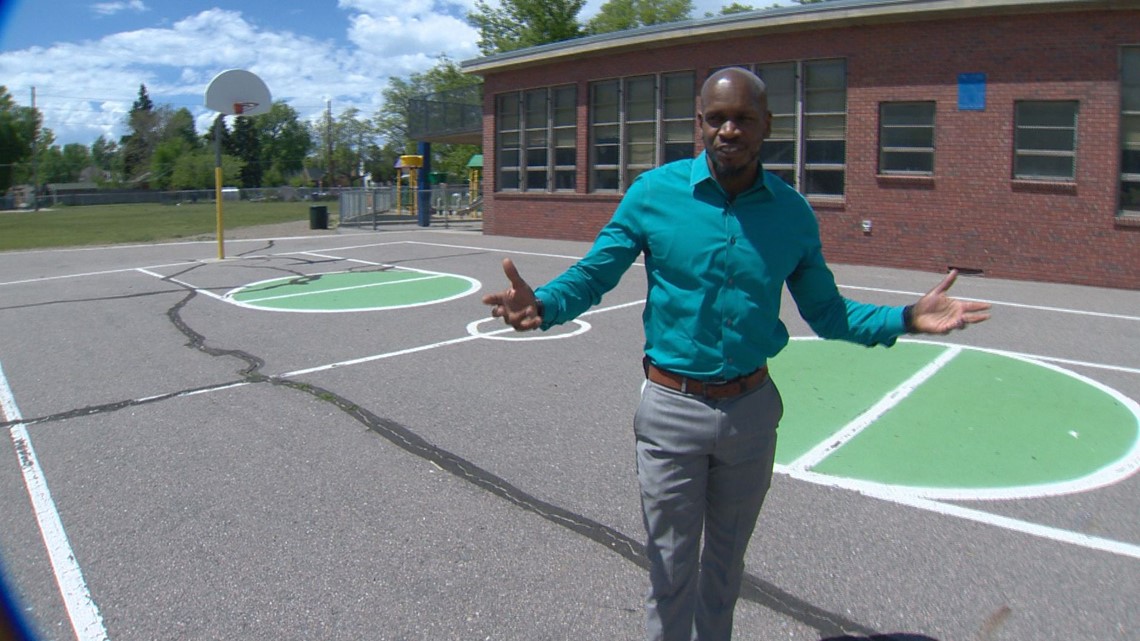 He soon worked his way up through the ranks as a teacher, then assistant principal before being hired by Stedman Elementary School as principal this June.
He told Yahoo Lifestyle recently that he is not surprised with the career path he has chosen as he had always wanted to serve young people.
"I wanted to be a model for my own children, my family and the students I came in contact with.
"Growing up my mother owned a daycare centre so I knew I enjoyed serving the youth as a mentor. I had my first daughter at the age of 19 and I knew that I wanted to give her a different experience than I had growing up."
Now a principal, Atkins is optimistic that he would be able to use his skills and experiences as a former student and custodian to empower students, especially students of colour, to chart their own path.
"I know as a student of colour it's difficult to navigate the world of education and the cards aren't always set up in your favour, but I know through persistence, perseverance and dedication anything is possible.
"I will continue to give students these unique skills as they embark on their own journeys," he said.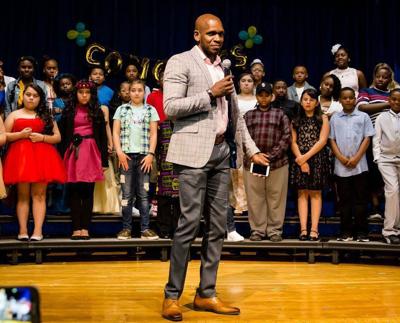 "I think it's important to give students opportunities to increase their own intercultural development through cultural interactions and celebrating each other's differences," he added.
Atkins is an example of others who have used their roles as janitors to transform their lives. Recently, 29-year-old Frank Baez graduated from New York University with a degree in nursing; the same university that he used to clean.
In 2018, a Nigerian man, Mohammed Abubakar, who began his career as an aircraft cleaner, gradually rose in rank until he was able to secure his certifications enabling him to become a pilot.