The tale of enslaved African Wilson Chinn from Louisiana is an interesting one. Chinn was branded on his forehead by the initials of his last master, which in itself is quite appalling.
However, the real horror was the contraptions fixed on his neck, and ankles which was to restrain him from fleeing to freedom.
If he attempted running and the bars hit anything, they would break his neck showing an example of the cruelty colored people endured during America's inglorious slave trading years.
Chinn rose to critical attention when his photographs got published in a magazine. He was shown with a range of the "torture instruments" he experienced during his years as a slave. Across his forehead were the initials "VBM," branded there by his last master.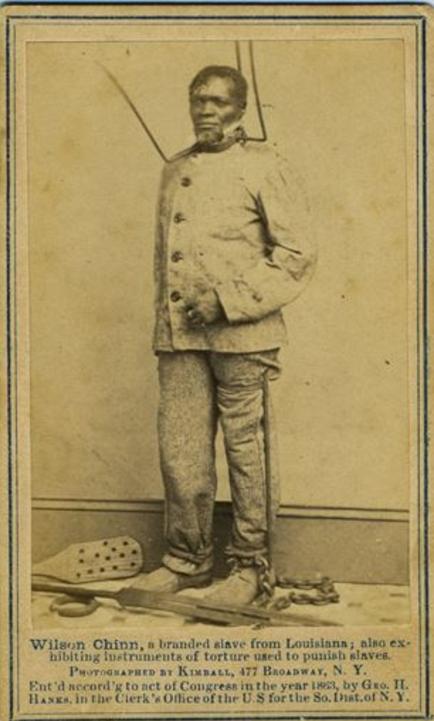 His neck bore a metal collar designed to infringe on his ability to rest his head while a leg brace prohibited the ability to bend his knee. His ankle was shackled and a whipping paddle rests to the side of his right foot.
Chinn first appeared in the popular American journal, Harper's Weekly, on June 30, 1864 with the accompanying article:
"Wilson Chinn is about 60 years old, he was "raised" by Isaac Howard of Woodford County, Kentucky. When 21 years old he was taken down the river and sold to Volsey B. Marmillion, a sugar planter about 45 miles above New Orleans. This man was accustomed to brand his negroes, and Wilson has on his forehead the letters "V. B. M." Of the 210 slaves on this plantation 105 left at one time and came into the Union camp. Thirty of them had been branded like cattle with a hot iron, four of them on the forehead, and the others on the breast or arm."
Chinn became a free man in the spring of 1862, when New Orleans fell to US naval forces under the command of David Farragut and David Porter. He was brought North, along with seven other ex-slaves, under the auspices of two abolitionist organizations, the American Missionary Association and the National Freedman's Association.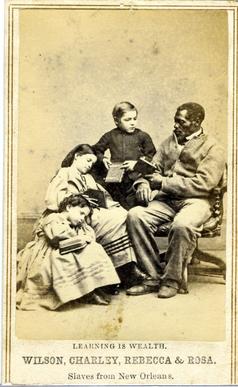 In conjunction with General Nathaniel Banks, they decided to mount a publicity campaign to raise funds for educating freed blacks in the Gulf region. The photographs were sold for 25 cents each to raise money for the education of former slaves in Louisiana.
Chinn and his companions posed for a series of photographs taken in New York by Myron H. Kimball and Charles Paxson, and in Philadelphia by J.E. McClees. These "calling cards" or cdv's became omnipresent in American culture in December 1863 and Chinn's photos with chains and torture instruments were meant to excite anti-slavery emotion.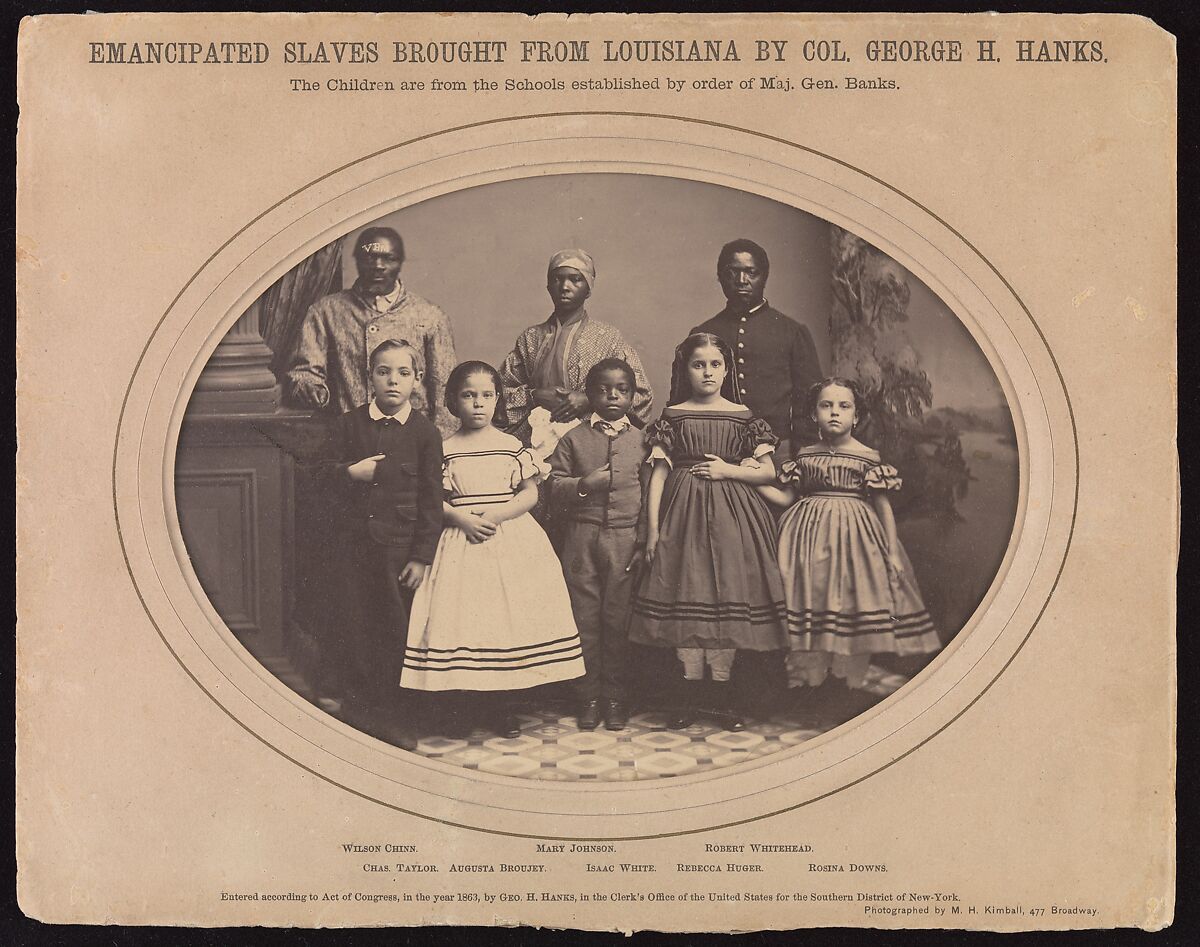 It does seem Chinn, and the children who traveled with him from New Orleans, knew that their role in coming North was in part to help to dramatize the evils of slavery from which they had recently escaped. Their tale becoming public also exposed how the newborn medium of photography helped changed the course of history.