Earlier in May 2019, Jazelle Barbie Royale joined African American Queens Chelsie Kryst, Nia Franklin and Kaleigh Garris in their history-making hatrick in the world of beauty pageants after she won the 2019 crown for Miss International Queen.
The pageant, which started in 2004, is an annual event for transgender women organised with the hopes of making them feel beautiful and noticed while celebrating their beauty.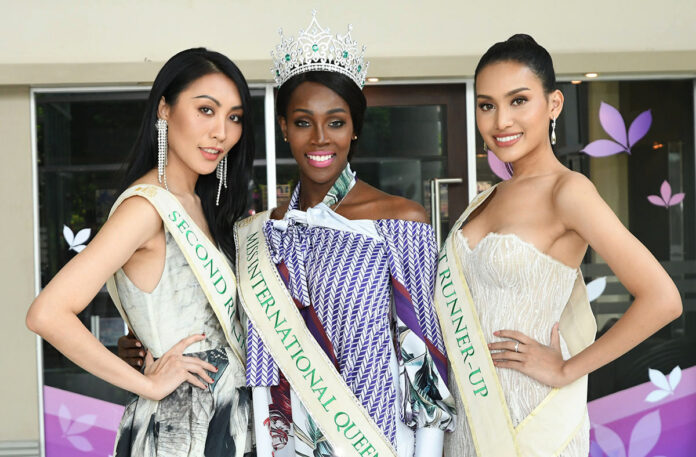 In its 15 years of existence, Miss International Queen 2019, Jazelle Barbie Royale made history as the first black woman to win the crown during the finale event held in Thailand beating several other women from all over the world competing for the crown. Miss Thailand, Kanwara Kaewjin, was the First runner-up and Miss China, Yaya took the Second runner-up position.
Jazelle won the hearts of the thousands of viewers all over the world with her amazing voice and charisma as well as beauty to win this year's title.
As queen, she is expected to be a global advocate for LGBTQ rights and make appearances at several programs as a trans advocate. After winning Miss Continental USA in 2018, Jazelle has worked closely with several non-profit organisations helping young boys in their journey to becoming women.
Speaking in an interview, she said: "I want to be able to represent trans equality around the world. I want to be able to educate our allies or people that don't like us or understand us. I want them to see that we're beautiful, we're educated, we're talented, and we can manoeuvre in society just like anyone else."
The 31-year-old trans female who hails from Orlando Florida grew up with her mother and grandmother with no father figure. At 16, Jazelle made the decision to change sexes and started to buy illegal hormone drugs to start her transition before she could afford the proper medication.
Before the crown, she has worked as a performer shaking stages in her dramatic renditions of hit songs with her spectacular voice and dance routines.