Ghana does not experience winter although it has two distinct seasons, the dry and wet season. Winter is around the corner and Ghanaians in the diaspora and others would love a killer soup infused with all the right herbs and spices perfect for the weather.
There are some Ghanaian dishes that are ideal for the upcoming season as they are the perfect winter warmers. The stews and soups are made mostly more garlicy which helps to fight off flu during this season.
Here are a few you can try with your family. Let us know how you liked them.
Light soup
Light soup is a staple on cold nights. It is a tomato-based soup that is bursting with garlic, onions and ginger flavors. It can be taken alone or with rice or fufu as a side.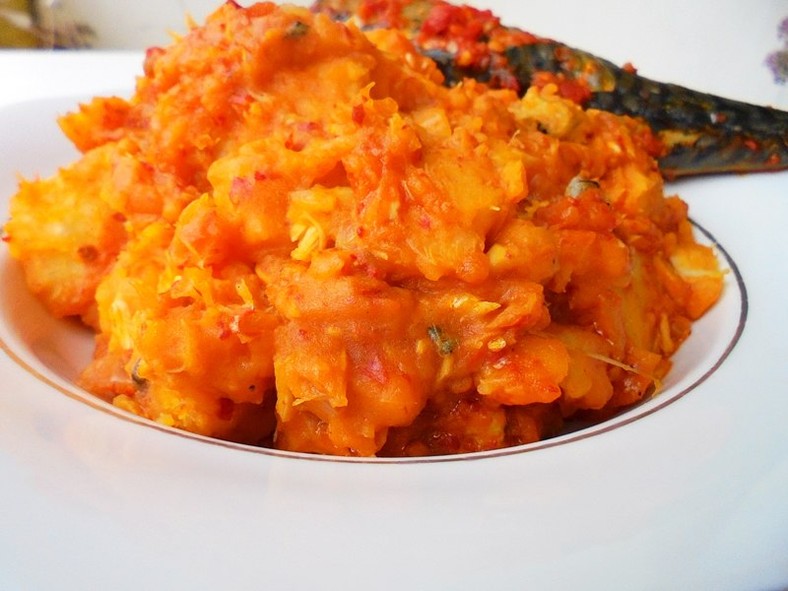 Mpoto mpoto or Yam/cocoyam pottage
This comfy meal is made with sweet yams or cocoyam that are cooked in a pot with stock, fish or meat of your choice and some vegetables. It is a one-pot Ghanaian casserole dish that is a must-try.
Kontomire stew
Everyone needs some greens and what better way to have them than in your stews. Kontomire stew is very healthy as it is made with spinach, or cocoyam leaves with shrimp powder, and other natural herbs that would leave you wanting more of this meal.
It can be taken as a stand-alone dish with any meat or fish of your choice with a side of boiled yam, plantain, or rice. The vegetarian option can make do without the protein and add black-eyed beans or Mann's cucumeropsis or white-seed melon (egushi).
Groundnut soup
Peanut lovers will relish this soup made from groundnut paste. It is protein- packed and made with a small tomato base to which other spices are added to create a creamy hearty soup that is the perfect winter warmer. Enjoy with a side of rice, rice balls, fufu, banku, or yam.
Kelewele
Ripe plantains are perfect throughout the year but on cold winter nights, nibbling on some spicy plantain is a win-win for everyone. Kelewele is a Ghanaian street food made by slicing ripe plantain into tiny pieces and marinating with a rich all-natural spice recipe and then frying them till golden brown. Pair with some peanuts and enjoy your night cozied up on your couch.