The black community and Serena Williams will not go down in history unnoticed no matter what society throws at them. With the recent release of the 2019 millionaire list by the world's most influential business magazine, Forbes, it is hard not to notice the number of blacks leading the wealthiest list.
From the richest male entertainer, first hip-hop billionaire, richest female entertainer to self-made millionaires, the number of blacks both leading and making the list is evidence of the hard work blacks are putting into influencing the world in several ways while securing the bag.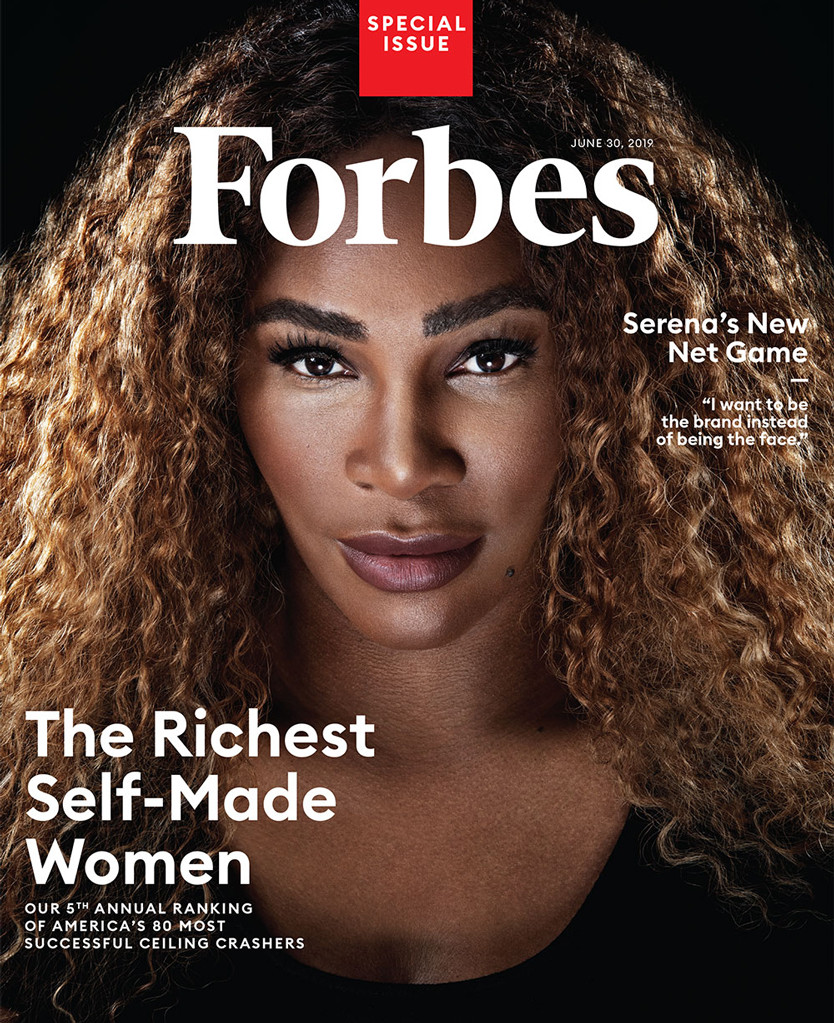 Joining the likes of Rihanna, Jay-Z, Oprah and Beyonce is Serena Williams who has made the list of self-made women millionaires for 2019 becoming the first and only athlete to make the list.
The 37-year-old mother of one and wife of tech millionaire Alexis Ohanian took to Twitter to share her excitement about making the list and breaking barriers as the first female athlete to do so minutes after Forbes tweeted about it. Serena had one thing to say to her 21 million followers across social media and that was simply to 'Be The Brand'.
According to Forbes, the minimum net worth to make Forbes' fifth annual ranking was $225 million dollars which saw Serena make her way into the list; but similar to the stories of Jay-Z and Rihanna, her wins on the tennis court was not the only thing scoring her millions.
The 2019 co-host of the MET GALA owes her history-making entry into the list to strategic business deals outside of her sports profession.
In addition to her company, Serena Ventures that invests in businesses, the Queen of Tennis recently started her own fashion line which has made significant success in the fashion industry. The success of her fashion line comes after huge deals with global brands such as Nike and huge fashion names such as Virgil Abloh.
If there is anything anyone can learn from Serena, Rihanna and Jay-Z, it is definitely the business tips of venturing into other industries, investing and not being comfortable with what you have.