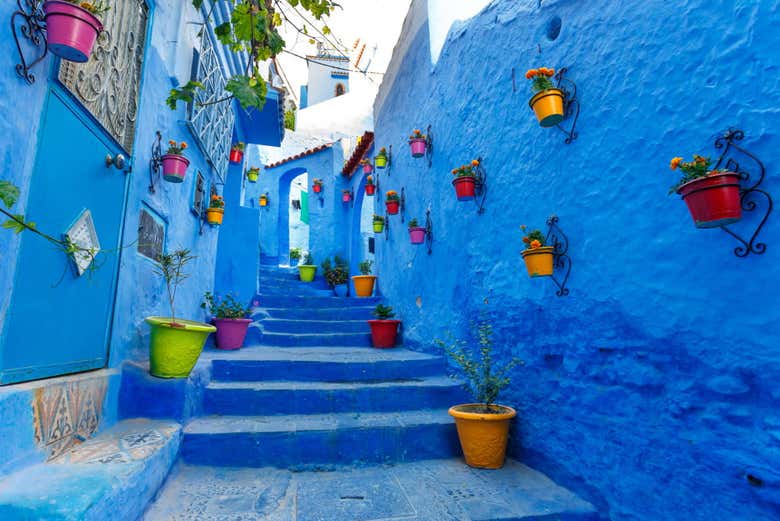 Chefchaouen, Morocco
The Moroccan city of Chefchaouen is an ultramarine wonderworld and the city's medieval alleyways, doors, walls, window shutters, and walkways radiate blue hues.
There are many myths that ascribe meanings to why Chefchaouen is covered in blue. One thing that is certain about the type of blue used is that it's "from grinding down lapis lazuli in Afghanistan."
However, the lapis lazuli, at a time, was as costly as gold and was only kept for depicting the Virgin Mary by Renaissance painters.