At nine, Camden Myers' impact in the field of entrepreneurship is mindboggling.
He's the brain behind Cam's Coffee Creations – a business which focuses on serving persons with disabilities in the United States.
Having suffered a traumatic brain injury when he was born, Myers combined his acumen for business and the setback he's had at birth to create opportunities for people with special needs in his coffee shop.
Thus, the staff at Cam's Coffee Creations is made up of students from Winston-Salem/Forsyth County Schools who have disabilities.
A native of North Carolina, Myers' speech and motor skills were impacted by the traumatic brain injury but not his passion or hunger for entrepreneurship.
Simple tasks, such as tying shoes or holding a pencil, are extremely difficult for him but as he aged, he became increasingly aware of his shortcomings, and his self-esteem suffered greatly.
A pop-up style coffee business would then be started as a hobby to help him elevate his strengths and to be empowered with the knowledge that he is a person of value who adds value to everyone with whom he interacts.
Myers would serve fresh coffee while learning lessons of entrepreneurship, social and relationship skills, math, and the importance of goal setting, the business' website said.
To the surprise of those caring for him, he enjoyed the experience so much that a decision was made to found what Cam's Coffee Collections is today – a thriving business, providing coffee locally and across the United States.
"My favorite coffee is cam's cookie craze," Myers says, according to WXII 12.
Recently, Cam's Coffee Creations and Bespoke Confections officially launched their joint venture.
Bespoke Confections is owned by Jiliana Dulaney. She uses her culinary skills and job coach experience to work with adults with Autism and other intellectual disabilities.
Known for their fresh-baked scones, cakes, and healthy treats, the two businesses employ six individuals with special needs.
Myers looks forward to opening more locations and having a mobile coffee shop. "I like helping people. I like working. I like making money and I like donating money. I like donating money to people who don't have houses or food," he says.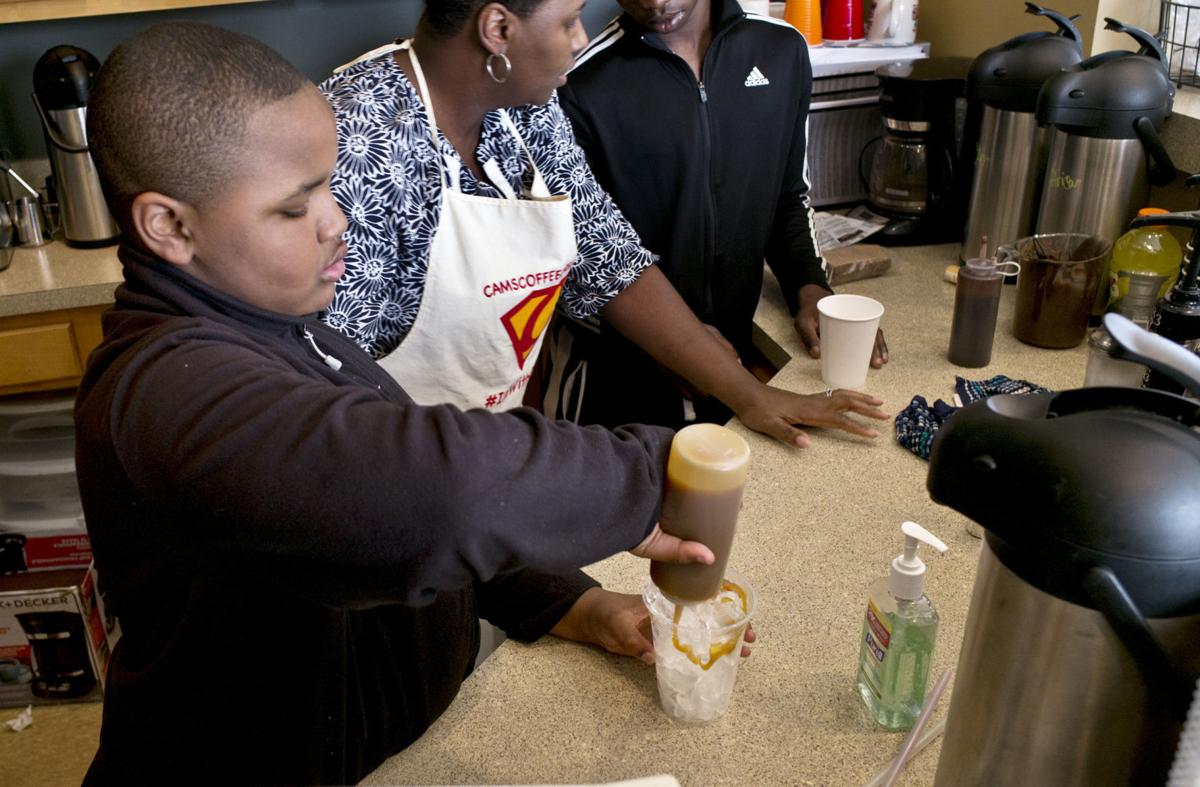 He also dreams to one day be bigger than Starbucks in the business of coffee.
"I want to help people with special needs because I have special needs," he adds.
Myers' mother Latasha Barr-Lewis says before her son began his coffee business, a school he used to attend terminated his enrollment because they did not have the resources to take care of him.
"A little over a year ago, we both were in a car crying because we were asked to leave school because the school didn't have resources to support him," she says. "Fast forward a year later, we are now a resource for students like him."
"We've said to him, who you are is wonderful. Who you are is more than enough, and so Cam's Coffee Creations gives him the opportunity to be more than enough," Lewis was quoted by Fox 8.
"We don't want to be a coffee shop. We want to be an experience. We want to be a community partner."