In Kenya, a company called 'Majik Water' is turning air into water. It harvests drinking water from air using desiccant materials to adsorb water and solar thermal heat to release this for collection. The concept, it says can generate 10 litres of water in 24 hours.
Majik Water is powered by solar energy and utilizes sponge-like non-toxic desiccant materials to generate water from the air. The initiative has created a new source of affordable, clean drinking water for water-scarce communities in Kenya.
It all started when the CEO, Beth Koigi, moved into her university dormitory in eastern Kenya. She was perturbed that the water coming out of the tap was dirty and contained bacteria.
So she decided to build her first filter. However, the situation worsened when drought hit in 2016 and water restrictions saw Koigi's water supply turned off entirely.
"Going for months without any tap water became a very bad situation," she said. "Where I used to live, we didn't get any tap water at all, so even doing simple things like going to the toilet – I would go to the mall instead. Having no water at all is worse than just having unpurified water, so I started thinking about a way to not have to rely on the council."
During a four-month programme at the Silicon Valley-based thinktank Singularity University, Koigi, then 27, teamed up with two other women: American environmental scientist Anastasia Kaschenko and British economist Clare Sewell to create Majik Water, which captures water from the air and converts it into drinking water using solar technology.
Their device won first prize in 2017 at the EDF Africa awards. Kaschenko said the innovation could provide a solution for the 1.8 billion people predicted to face a shortage of water by 2025, according to the UN.  
"There's an interesting relationship between climate change and the water in the atmosphere," she noted. "There's six times more water in the air than in all the rivers in the world. With every 1F increase in temperature, water begins to evaporate on the ground but increases by about 4% in the atmosphere, and that's water that's not being tapped."
The name Majik Water was derived from the Swahili word – 'maji' – meaning water and "k" for kuna which means harvest. The process adopts the use of desiccants such as silica gels to draw water from the air. The gels are then heated up with solar power to release the water.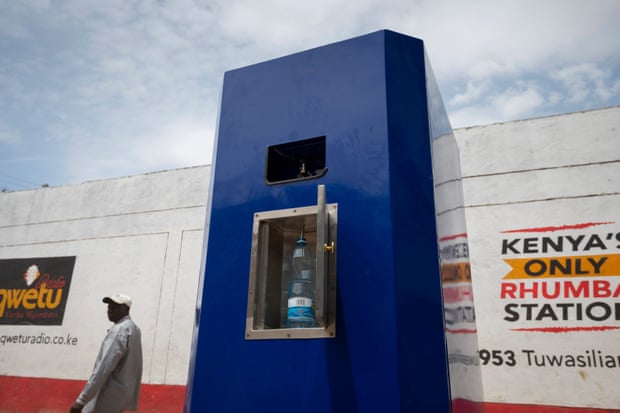 Reportedly, the system could generate up to 10 litres of filtered water per day, with the team looking to scale up to 100-litre systems at a cost of only £0.08 per 10 litres. Already, a children's home located in a water-scarce community is benefiting from 50 litres per day of reliable, clean drinking water.
However, Koigi stated she is looking for ways to drive those costs down as the solar panels used for the prototype are the most expensive input on the device. The founders intend to station the Majik Water technology near water scarce urban communities or in rural arid areas where locals will buy the clean drinking water from them. 
In 2018, Majik Water was shortlisted among nine finalists that pitched at the American Society of Mechanical Engineers, Innovation Showcase.
Learn more about Majik Water in this video: