At least 30 people have been killed and several others injured following two separate mass shootings in the United States within 24 hours.
Early Sunday, 10 people were killed, including the shooter while 16 others sustained varying degrees of injuries in Dayton's Oregon District, Ohio, according to the police.
"The shooter is deceased. There are 9 others also deceased. At least 16 others went to area hospitals with injuries," Dayton police said.
The shooting took place hours after a 21-year-old gunman, armed with an assault rifle, opened fire in a busy shopping centre in the Texas border town of El Paso, killing 20 people and injuring 26 others.
Shoppers were busy buying back to school items for their kids at the packed Walmart store when the incident occurred. The shopping centre was suddenly filled with gun smoke and several bodies lying on the ground around the parking lot of the store.
"The ages and genders of all these people injured and killed are numerous in the age groups," El Paso Police Chief Greg Allen said. "The situation, needless to say, is a horrific one."
"Texas grieves for the people of El Paso," said Texas Gov. Greg Abbott. "On a day that would have been a normal day for someone to leisurely go shopping, turned into one of the most deadly days in the history of Texas."
Residents, after the shooting, volunteered to give blood to the injured, while security personnel helped people who were looking for their loved ones. The injured were also sent to various hospitals to be treated, reports PA Media.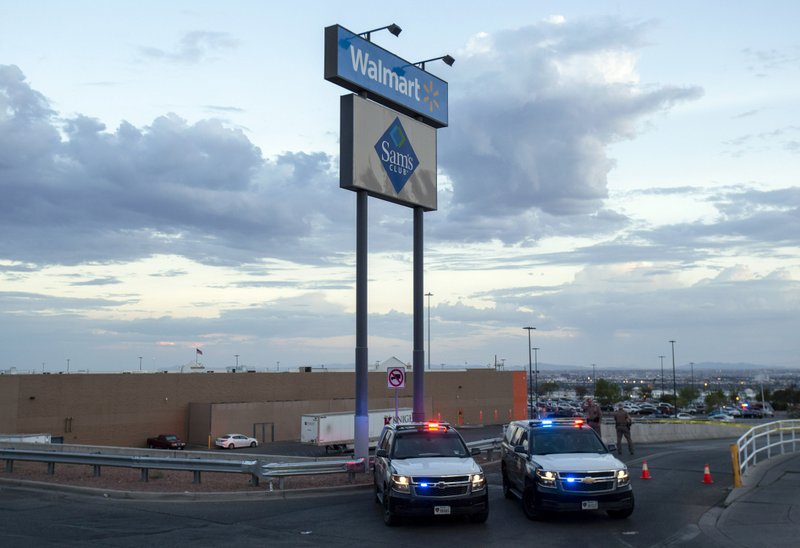 President Donald Trump has since condemned the El Paso attack as an "act of cowardice".
"I stand with everyone in this Country to condemn today's hateful act. There are no reasons or excuses that will ever justify killing innocent people. Melania and I send our heartfelt thoughts and prayers to the great people of Texas," Trump tweeted.
Authorities have, so far, identified the 21-year-old suspect in the El Paso attack as Patrick Crusius from a wealthy Dallas area. He was taken into custody after he surrendered to the police outside the Walmart store.
The police are also investigating a document Crusius, who is white, allegedly posted before the shooting. That document contained white nationalist language and racist hatred toward immigrants and Latinos. The document also blamed immigrants and first-generation Americans for taking away jobs, CNN reported.
A Twitter account that seemed to belong to Crusius was also shut down Saturday evening. The account contained tweets that praised Trump and his moves to build a wall along the US-Mexico border.
Meanwhile, the FBI has opened a domestic terrorism investigation into the shooting and is urging people who have photos or videos of the incident to submit them for examination.
The mass shooting in El Paso comes less than a week after a disgruntled employee killed two co-workers and wounded an officer at a Mississippi Walmart on Tuesday.
Prior to this incident, a 19-year-old gunman opened fire on a California food festival, killing three people and injuring 13 others. The teen gunman died of a self-inflicted gunshot wound.
So far this year, 522 people have died in mass shootings and 2,040 injured, according to statistics cited by a not-for-profit organization, Gun Violence Archive.
Face2face Africa will continue to follow the story and bring you updates on new developments.