What was described as a routine errand involving a father and son ended rather tragically when the two got into an argument.
Barba Koroma, a 17-year-old Sierra Leonean living in the United States, stabbed and killed his father while the two were driving down a road in Bowie and then dragged his father's body into the woods when the vehicle crashed, police said.
The 62-year-old father, also named Barba Koroma and a Sierra Leonean politician, was stabbed just before the vehicle crashed into a fence on Northview Drive near Allen Pond Park on July 26, his son told Prince George's County police.
Koroma said that he and his father were fighting inside the SUV as his father was driving before he stabbed him and the vehicle crashed.
The police found the father in a wooded area near the crash. He died at the scene after medics had tried to save him. The son, who was also found walking out of the wooded area, was taken to the hospital where he was treated for minor injuries.
Patricia Koroma, the wife of the deceased, is in shock over the incident, explaining that her husband was driving the boy to the library to do his homework since he was in summer school.
"There was no problem between them," she was quoted by NBC4 Washington.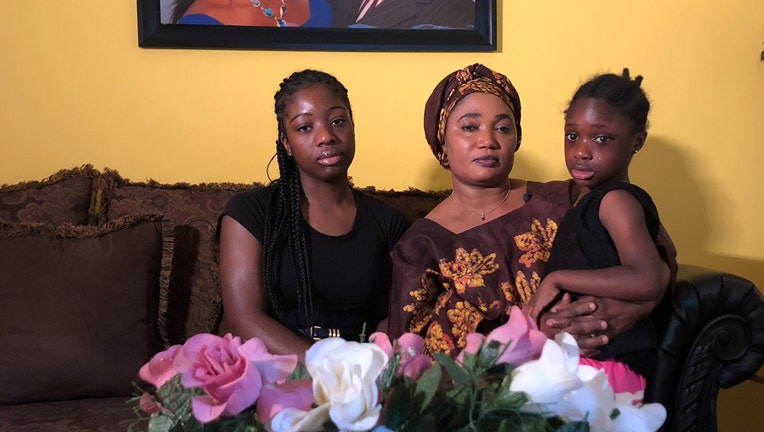 The deceased, Koroma, had come to the U.S. from Sierra Leone through his studies in the U.S. and abroad, and subsequently got a PhD, Patricia said.
He later worked at Johns Hopkins and was a scientist at the National Institute of Health at the time of his death. His children have always been his priority, Patricia said.
"I have to be strong for the children," she told FOX 5 recently. "My daughter is asking me every day: 'when is the day I'm going to see my daddy?' Because they were very close."
Meanwhile, young Koroma has been charged as an adult with first-and second-degree murder and is in jail with no bond, police said.
The deceased was a member of Sierra Leone's National Grand Coalition NGC party, which has since been mourning the loss of a man they describe as "a strong pillar."
Koroma was the NGC representative in North America. "We have lost another progressive Rainbow Soldier Dr Barba Koroma. Our heartfelt sympathy to the family at this difficult time. He is a huge loss to the family, Sierra Leone and the NGC party," the party said in a statement.
The deceased leaves behind three children. A GoFundMe page has been set up to help the family pay for funeral expenses.