In the history of religious leaders in America's faith movement, a few proved to be as controversial as Yahweh ben Yahweh born Hulon Mitchell on October 27, 1935.
Yahweh born in Kingfisher, Oklahoma to a Pentecostal minister was searching for an identity, despite being the oldest in a family of 15.
He would make a name for himself and come into great wealth but will also lose his freedom and eventually life when the U.S government came for him.
Yahweh was the founder of Miami's most notorious religious movement, the Nation of Yahweh run from his Miami 'Temple of Love' base. He also went by the name Brother Moses and Ock Moshe (Hebrew for Moses).
In the early 1960s before becoming Yahweh, Mitchell discovered the Nation of Islam (the Black Muslim movement, which emphasizes the role of Islam as the true religion of the black community and its role in fighting white supremacy in the United States).
Its then-leader Elijah Muhammad was the father figure and mentor to notables like Malcolm X and Louis Farrakhan. Soon enough Mitchell joins the Nation.
Muhammad finds Mitchell charismatic so impresses upon him to do away with his slave surname for Hulon X. Years later when Yahweh established his "Temple of Love," he asked his followers to take Israel as their surnames.
For Hulon X, the Nation's stand that the Black man of America is God across the planet earth resonates with him. "That was the first time I heard we were God," Yahweh ben Yahweh is later quoted as saying.
Soon enough Elijah Muhammad gives Hulon X his own mosque to minister in Atlanta, Mosque No. 15. He becomes his holiness Hulon Shah. Hulon becomes a top ranking minister in the Nation of Islam but he soon leaves the nation when four of his children were nearly killed at home in 1967 by assailants sent by a jealous Nation of Islam minister envious of his sudden rise.
"It was then that the taller man pulled out a gun with a silencer on it," daughter Venita Mitchell says. "We all stood up. We didn't scream or holler, but my sister took the bat and knocked the gun out the man's hand. When she did that, I took off running," she recalls, adding they run to their father at the mosque, but when men were sent to capture the assailants they had gone.
Having left the Nation, Yahweh became a successful entrepreneur opening two bakeries in Atlanta, a men's clothing store and a childcare facility.
"Yahweh ben Yahweh became a multimillionaire before moving to Miami and becoming the founder of the Nation of Yahweh," she says.
He relocates to Miami and sets up the 'Temple of Love'. He would later state: "We have moved from poverty to riches. Few people would give up their riches. I gave it all away. I came here with nothing and look what I built here in seven years. I built over $50 million."
In his book "You Are Not a Nigger," Yahweh writes that he came to Miami alone in 1979 to become the spiritual leader and founder of the Nation of Yahweh."
His ideology derived from the Hebrew Israelite belief system, which has existed in America since the 1800s. Hebrew Israelites believe that God is Black and that they are the authentic Old Testament Hebrews, the "true Jews." Ock Moshe says that the message of the truth is buried in the Bible and was erased over years of revisionist text.
An excerpt from one of Yahweh ben Yahweh's preaching's goes like this: "I came to Miami to be poor like you, to show you that, through my poverty, you can be rich. When I became poor like you, I had nothing. I have raised myself up to be super rich for your sake. If I can do it, you can do it."
He would start his fellowship meetings in the predominantly black neighborhood of Liberty City at the Joseph Caleb Center but soon enough acquired a 15,000-square-foot warehouse, former food stamp redemption center and shopping market at 2766 NW 62nd St. Sydney P. Freedberg. It will be the place that the Yahwehs would live with their spiritual leader.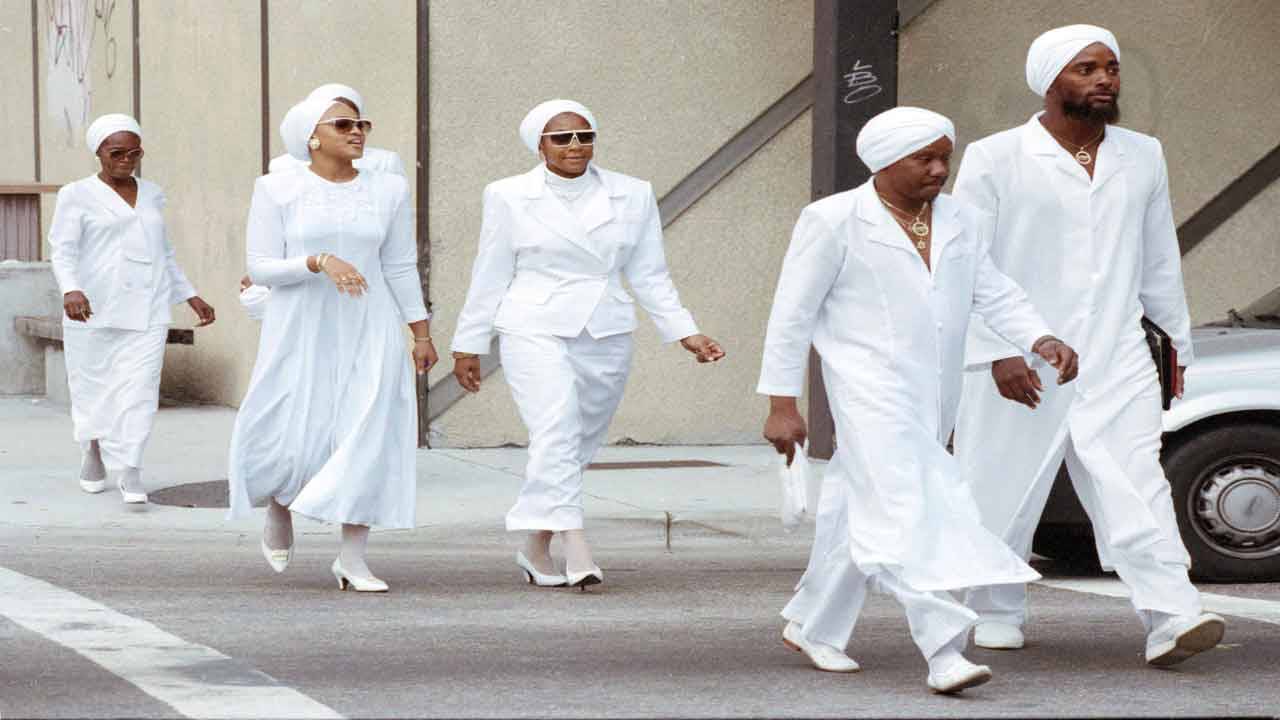 Yahweh also calling himself the Messiah was now having 300 active devotees by 1986 in the temple and many more nationwide. He purchased numerous hotels, opened restaurants and stores becoming influential. His extensive real-estate portfolio and other business estimated to be $9 million.
Although he claimed to be the man who rose from the dead to be messiah to American members of the Black tribe of Israel to liberate them from white domination, others fear he had become obsessed with power. He characterized Whites and Jews as infidels and oppressors while emphasizing loyalty to himself as the son of God, Yahweh.
For his African-American devotees, economically empowering and telling them they are the original Jews of the Bible, adding God, Jesus and the prophets were all Black convinced them to join.
Mitchell's business and charity efforts earned him respect in the community so much so that mayor of Miami, Florida, Xavier Suárez, declared "Yahweh ben Yahweh Day" on October 7, 1990, a month before his indictment for alleged crimes.
His detractors, however, labeled him a cult leader who gave orders to his followers to kill anyone who was against him? Who implored so-called "death angels" to bring back proof that his subjects had killed white devils by cutting off their ears and returning them to their leader? Who insisted his male followers be circumcised and performed the procedures himself?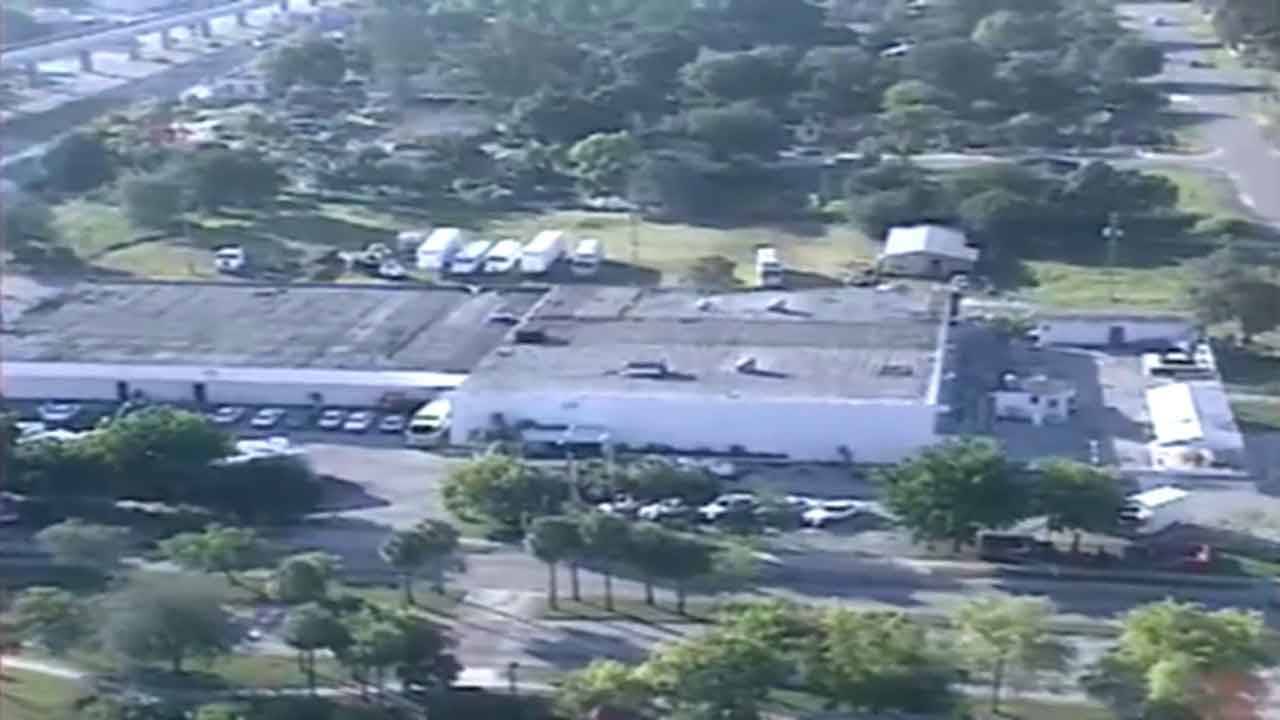 In 1981, a Yahweh member named Aston Green is found beheaded in the Everglades, his head propped next to his body. Then his roommates are attacked. One is shot and killed. The other's throat is slit and she is shot. There's a firebombing in Delray Beach and shootings at an Opa-locka apartment building — one that Yahweh Ben Yahweh has purchased. A day after the Opa-locka incident, Oct. 31, 1986, Rozier is charged with murder and put in jail. After eight months behind bars, Rozier confesses to the police about killing on the orders of Yahweh. Yahweh discredits Rozier and calls him a "black devil".
Investigators say there was only one actual killing inside the "Temple of Love," the 1983 murder of karate champion Leonard Dupree, whose body has, to this day, never been found.
Despite the grave charges, there are the supporters, attorneys who represented Yahweh ben Yahweh in court, and those who still follow his teachings, who praise the preacher as a devout man who was dedicated to his mission.
There's his biological daughter who says Yahweh became the target of a government conspiracy to lock him away.
Yahweh was later indicted on three counts of federal racketeering and extortion charges, to which he was found not guilty. However, he was convicted of conspiracy to commit murder.
He served time from 1990 until his release on September 26, 2001. He had served 11 years of an 18-year sentence on a Racketeer Influenced and Corrupt Organizations Act (RICO) conviction after he and several other Nation of Yahweh members were convicted of conspiracy for their role in more than a dozen murders.
The indictment charged 18 specific instances of racketeering, including 14 killings, two attempted killings, extortion and arson. He was acquitted of first degree murder charges in 1992.
Mitchell was released on parole in 2001, and returned to Miami, but his activities were strongly restricted. Yahweh ben Yahweh died of prostate cancer on May 7, 2007 aged 71.