When cash-strapped single mom, Shetara Sims, decided to donate her $100 lottery winnings to a police officer shot in the line of duty at the behest of her daughter she didn't blink.
Sims was rendered jobless due to the rampaging COVID-19 pandemic. Down with only $7 to her name she found a $1 bill, bought a scratch-off ticket and bingo won $100.
The winnings would have, however, be channeled into charity despite her money troubles because her 12-year-old daughter, Rakiya Edmonson demanded.
On July 10, Sims anonymously called the Kansas City Missouri Police Department and donated the winnings to the family of the police officer who had been wounded in the line of duty, Fox 13 reported.
"She won $100 and I said, 'We should donate it to the police officer that got shot for his family to go eat and see him,'" said Edmondson, Sims' 12-year-old daughter.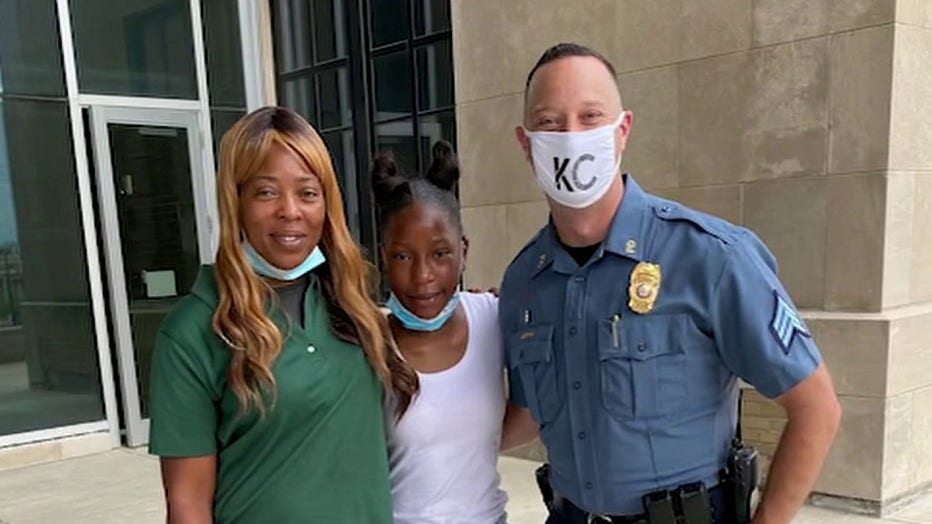 According to KMBC, the plight of the officer reminds Edmondson about her sister who was killed in Kansas City in October 2012.
"…My mom told me to care about strangers and then I thought about his family and how they might need to buy, like, food and they go and see him," she said.
The officer was shot on July 2.
Speaking in an interview on "Fox & Friends Weekend," Sims explained why she succumbed to her daughter's request, saying: "Because I know the police have been there for me but that was such a selfless act for my daughter and I didn't want to change that. I wanted her to continue to be as she is."
"The detectives were really there for us. They were there for us more than anyone I can imagine. They did things they didn't have to do," Sims further told KMBC. "They came to see my kids. They did a lot. They were fathers, therapists. They were everything."
When the Kansas City Police Department got wind of Sims' gesture they created a GoFundMe page for her and Edmondson, which has now raised more than $147,000.
Kansas City Police Sgt. Jake Becchina also speaking on Fox & Friends Weekend said gestures like that of Sims keep his department going.
"It gives us the energy to keep showing up every day. You know, we keep serving. And, we show up to serve and that doesn't come with conditions. We serve no matter what," he said.
"But, when someone calls us like this and shows us this kind of support, that really gives us the energy we need to keep going every day."