There has been uproar at Oxford Union – one of UK's most prestigious debating societies – after a blind black student was "dragged by his ankles" out of a debate chamber.
Ebenezer Azamati, 25, a postgraduate student from Ghana studying international relations, who was worried there were no special provisions for disabled students, arrived early at the Oxford Union on October 17 to reserve a seat.
Azamati, according to multiple reports, placed a book on one of the seats near the entrance to the chamber to reserve it and returned to his college for dinner.
When he returned later, accompanied by a friend and sat down, officials refused his attendance and were seen manhandling him out of his seat, reports Daily Mail.
The incident was captured by a participant in the hall showing an officer pulling him out of his seat, angering the Oxford University Africa Society (OUAS), describing the whole scenario as "violent, unjust, inhumane and shameful."
Azamati has since said he feels "unwelcome" in Britain following the incident.
According to the Sunday Times, Azamati's union membership was suspended for two terms following the incident after the union's president, Brendan McGrath, subsequently called a disciplinary committee meeting, alleging that Azamati had behaved violently by thrusting an arm out and using aggressive hand gestures as he was being removed from his seat.
"In being publicly removed from the Oxford Union Society made me feel unwelcome in the Union, Oxford, and even the country. I felt that I was treated as not being human enough to deserve justice and fair treatment," he told the Times.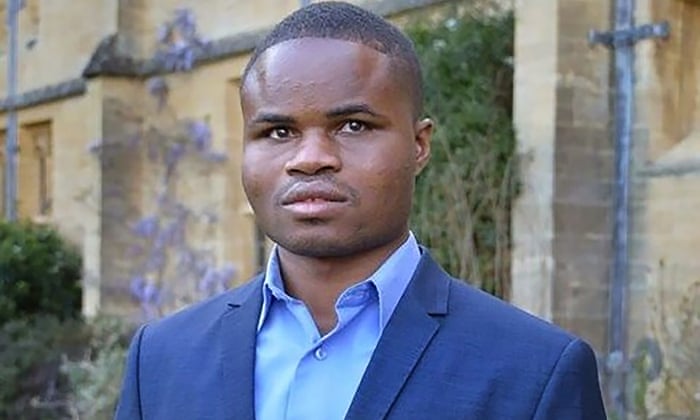 Appearing before the disciplinary committee hearing Saturday, fellow student Henry Hatwell, 21, said: "Thirty seconds after he [Azamati] sat down, the security guard came in. Five seconds afterwards, he started touching Azamati, who was holding on to the bench. Thirty seconds later, they were dragging him by his ankles."
And as pressure mounts on McGrath to resign following the incident, he formally withdrew the charge of violent misconduct against Azamati and apologized "unreservedly" for the distress and damage he had caused the 25-year-old blind Ghanaian student, reports Guardian on Saturday.
Witnesses who were at the debate testified at the hearing claimed Azamati was being "dragged by his ankles."
Oxford University said: "The Oxford Union is an independent society. The university has no control over its events."