Fantasy Coffins
But it gets really crazy from this point. Coffins in Africa aren't so regular. If you are lucky enough to attend a funeral in Africa, you might just see one of these stylish coffins.
According to their designers, these personalized and often spectacular designs are made as a way of paying tribute to the occupants. And the way that is done in most cases is to design a depiction of a thing that was synonymous with their lives.
So, imagine being a doctor and then at your funeral, your coffin is designed as either a stethoscope or a syringe. And if you were a chief or any such person from a royal clan, you might as well travel your last journey in this life in a specially designed Ahenemma – traditional slippers worn mostly by royals in Ghana.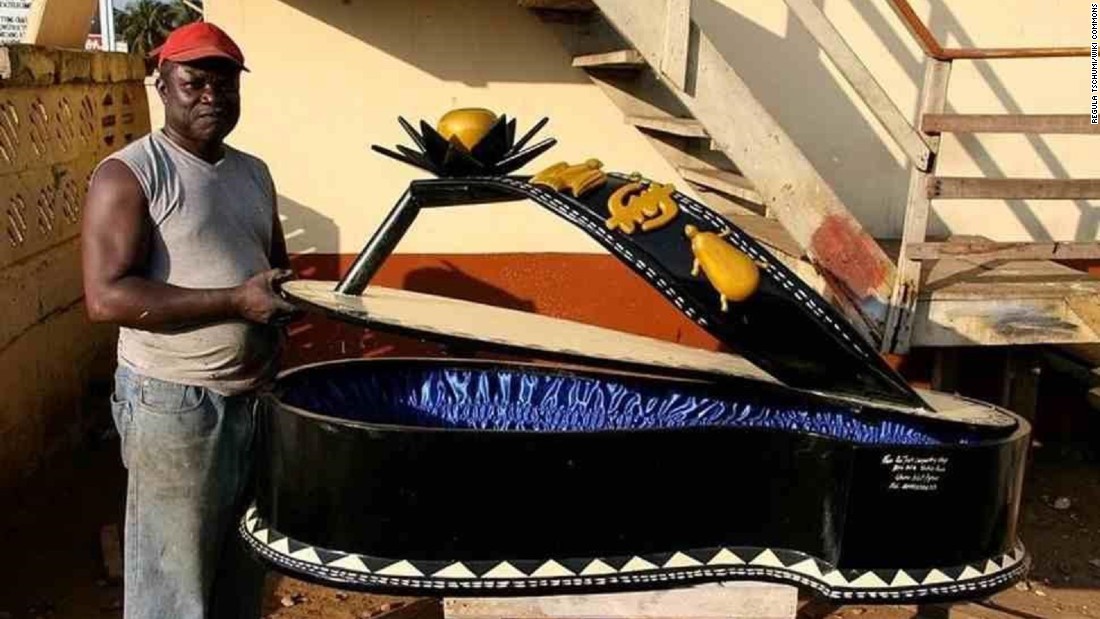 And the list goes on: a driver for a car-coffin, a phone repairer for a mobile phone-coffin, a fisherman for a fish-coffin, a shoemaker for a shoe-coffin, among many other unimaginable designs.