Before American rapper, entrepreneur and record executive Rick Ross emerged in 2006 with his 'Hustlin' debut single in 2006, there was the drug world's Rick Ross who now goes by the name "Freeway" Rick Ross to set the two apart.
In an era of Phencyclidine (PCP), also known as angel dust used for its mind-altering effects, "Freeway" Rick Ross' romance with cocaine was soon to be a game changer. Ross is said to have bought his first cocaine in 1979 for $50 and when he sold it for $100 the next day, he purposed to be a cocaine dealer.
Coupled with the fact that when he first snorted cocaine he didn't get high, Ross had another incentive to go deep in the nefarious trade.
According to Ross he was a millionaire within three years. "I'd learned from all the players, from the car thieves to the pimps, to never use," he said. "If you get strung out, you smoke up, snort, or shoot all your profits and then you become just another junkie."
Given that PCP was the main drug in and around L.A. at the time he emerged, Ross noted that none of the big dealers took him seriously, so he was allowed to operate undisturbed when first setting things up, but being unlettered will eventually cost him his freedom.
Ross soon "met and began buying large amounts of cocaine from Nicaraguan exile Danilo Blandon. Ross was moving about 1,000 pounds of cocaine a week. He had thousands of employees and invested his profits in straight enterprises — houses, a motel, a junkyard, race cars, music production, and other small businesses. He invested in Anita Baker's first album. Ross had a plan to get out of the drug business with money and a legitimate profile."
"According to a 2013 article in Esquire, Ross imported and sold several metric tons of cocaine in the 1980s, grossing near a billion dollars and making a profit of $300 million. He was shipping cocaine to New York, Pennsylvania, Ohio, and beyond. During that time, Ross bought cocaine alleged to have been sold by Nicaraguan Contras and protected by the CIA. In 1996, investigative journalist Gary Webb wrote a "Dark Alliance" series of articles for the San Jose Mercury News detailing an allegation that the Nicaraguan operation helped popularize crack in the United States through Ross.
"Ross was not aware of any of the Contra-CIA stuff. But law enforcement caught up to him, and he spent 1989-1994 in Ohio and Texas prisons. Then he returned to L.A., but not the cocaine business. He had enough money and businesses to do well without selling drugs. However, after a couple of years Blandon contacted Ross and offered him $300,000 to find him a buyer for his cocaine. Ross made the introduction to a buyer, but it was a sting operation and he was arrested," Metro Times reported.
This time, Ross was given a life sentence in federal prison in 1996 and released in 2009 after having his sentence reduced.
Ross will forever have his name associated with drug dealing but given cocaine sale has cost him 18 years of freedom, he has diverted his attention to marijuana which has been decriminalized in most of the states.
"I didn't pay much attention to the cannabis industry because I was on parole," Ross stated, but a friend's invitation to a cannabis event stoked his interest.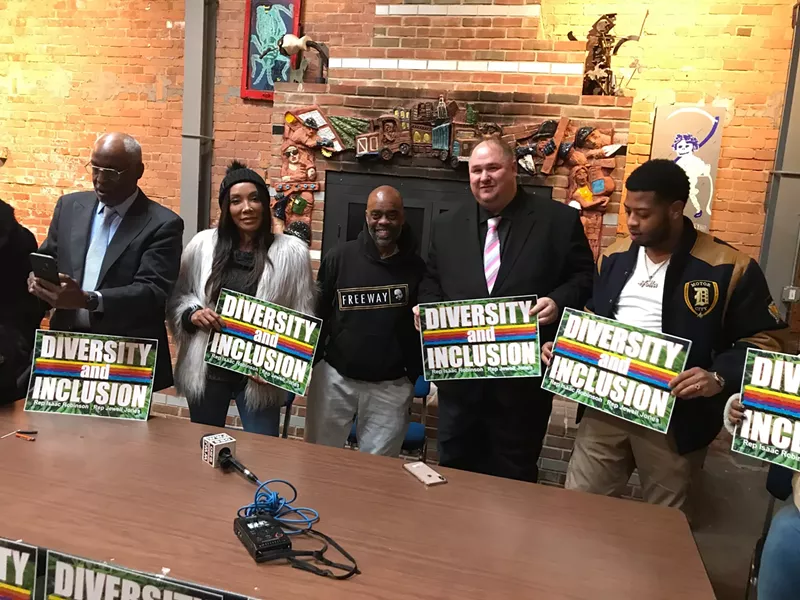 "When I went to that event, most of the people who were there were white guys and they had wads of money like I used to have in the old days. They bought a lot of my books, and I said this is where I need to be. So I started trying to get into the industry about five or six years ago."
Ross authored a book thanks to literacy he gained while in prison. He holds a license to sell adult-use marijuana in Los Angeles and he's now working with the group National Diversity Inclusion & Cannabis Alliance to help Black and brown people get into the cannabis business in Los Angeles, Chicago, and Detroit.
According to Ross, his crack cocaine trafficking was nothing personal. "I always saw it as a business, but I just had the wrong product," he wrapped up.