Boxing legend, Pernell "Sweetpea" Whitaker, has been laid to rest in Norfolk where he won so many fights many years ago.  
The city of Norfolk, as a way of honouring the legend, will rename the Norfolk Boxing and Fitness Center near Harbor Park after him.
Whitaker won world titles at four different weights and is considered among the best to have ever laced up a pair of gloves.
The boxer won Olympic gold at the 1984 Summer Games in Los Angeles and also won gold at the 1983 Pan American Games and silver at the 1982 World Championships.
Whitaker was crossing a wide intersection at Northampton Boulevard and Baker Road in Virginia Beach on Sunday, July 14, when a pickup truck struck and killed him Sunday evening.  
His hour-long funeral at the Scope Arena was attended by a few thousands. The funeral service included tributes, blessings and a call for the crowd to raise both arms above their heads like Whitaker had so often done whenever he won a fight.
Whitaker turned pro in 1984 after the Olympics and went on to become a world champion in four different weight classes: lightweight, light welterweight, welterweight and light middleweight.
In his professional career, he had 40 wins (17 of which were by knockout), four losses and one draw. He was recognized by boxing publication Ring Magazine as Fighter of the Year in 1989. In 2002, the magazine ranked him the 10th greatest boxer of the last 80 years. 
"He loved this city. He was proud of this city. He was this city," said Tiara Mizelle, his daughter.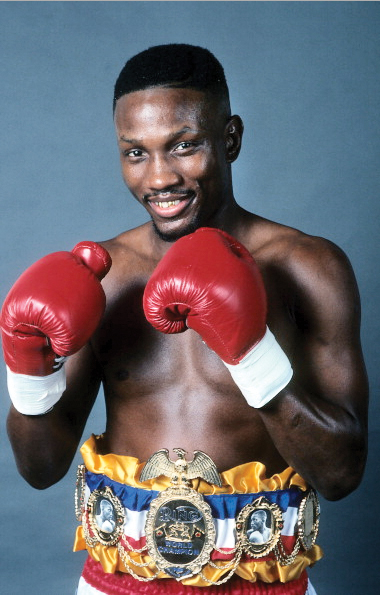 Sweetpea's professional boxing career began in Madison Square Garden after he won gold at the 1984 Olympics. In 1989, he was named Fighter of the Year by the Boxing Writers Association of America and The Ring magazine. The last time he fought at Scope was on Oct. 1, 1994, when he won the WBC welterweight title. He retired in 2001 with four world champion titles, after his fourth loss in the ring resulted in a shoulder injury. For several years, he trained others and in 2007, he was inducted into the International Boxing Hall of Fame. 
Whitaker's boxing promoter, Main Events' Kathy Duva, recalled seeing him, "floating around that blue canvas as if he was a cloud on air."
"To put it quite simply, he was the best that ever did it. Let's just say that the best fighter of his generation did not land a glove on Sweetpea," she said.
Among those who paid tribute to Whitaker on Saturday were fellow Booker T. Washington alumni, NBA official Tony Brothers and NFL Hall of Famer Bruce Smith.
He described Whitaker as confident, charismatic, "piercingly blunt and, always, the funniest guy in the room," noting that he had sacrificed fortune and fame to fight here in his hometown.
"No one, and I mean no one, has done more for sports and entertainment in the history of this region than Pernell 'Sweetpea' Whitaker," he said.
Virginia Beach Councilman Aaron Rouse, who grew up in the same Young's Park (now Young Terrace) neighborhood, told the crowd that Whitaker allowed him, "a young black kid growing up in the projects," to think "bigger and broader."
Whitaker lost his first challenge for a world title against Jose Luis Ramirez but won another version against Greg Hauden in 1989. He then went on an unbeaten run until 1997 when he ran into Oscar De La Hoya before losing two of his final three fights.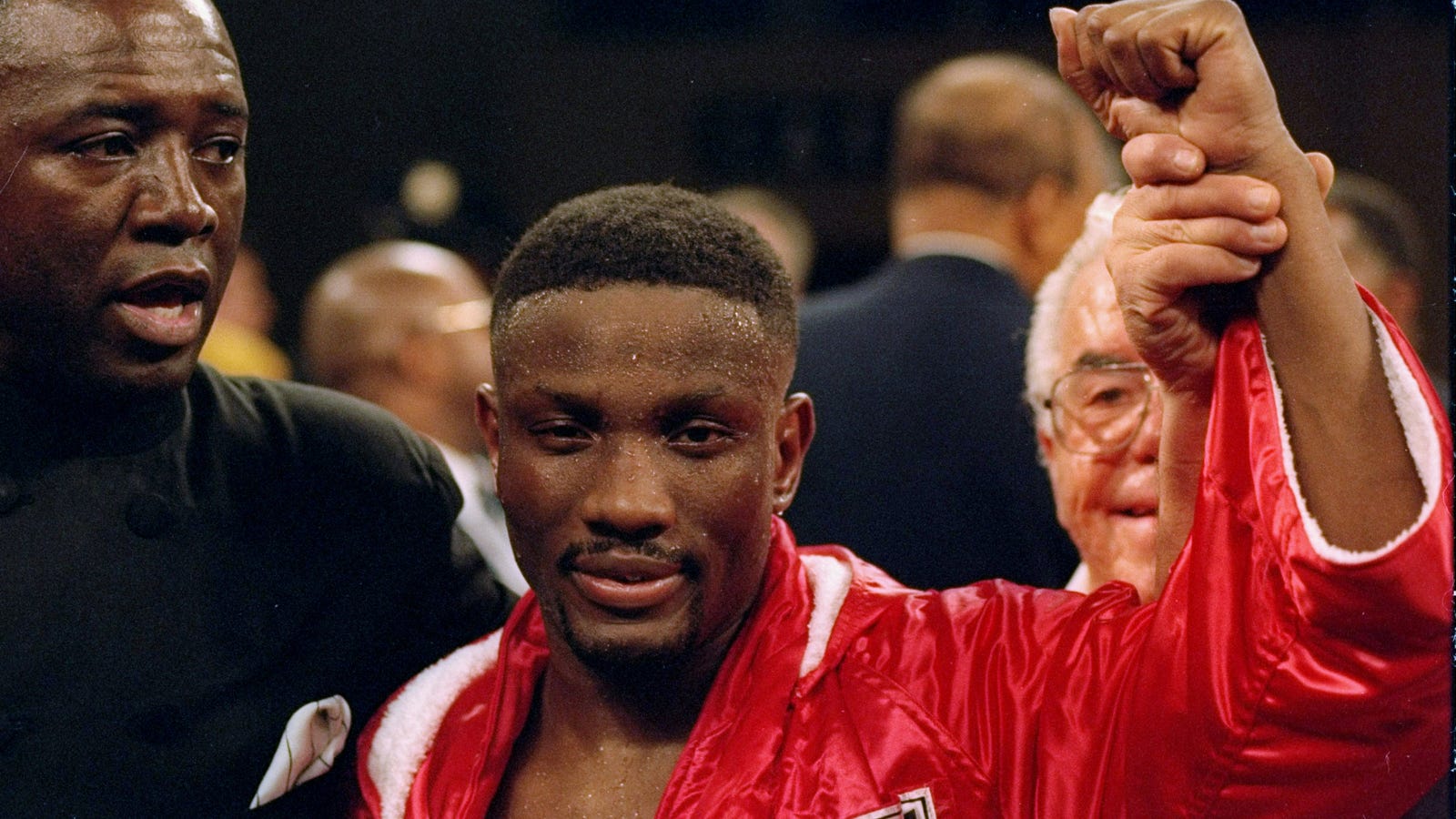 He retired in 2001 following a loss to Carlos Bojorquez as Whitaker finished his career with a record of 40-4-1.
He was inducted into the Boxing Hall of Fame in 2006 at the first available opportunity.
Whitaker began training fighters in his home state of Virginia and briefly coached world champion Zab Judah.
He was 55 years old.