Richard Turere was just nine when he started tending his father's cattle on the edge of Kenya's Nairobi National Park.
But there was a problem. Separated from the Park's wildlife by only a small river, lions from the park began attacking Turere's family cattle in the community of Kitengela where they lived.
In a week, the family could lose as many as nine cows, each costing about $1,000, according to reports.
"I grew up hating lions very much," Turere once told CNN. "They used to come at night and feed on our cattle when we were sleeping."
At Kenya's Nairobi National Park, rhinos, wild lions, zebra, and other animals roam freely in the wild, attracting scores of tourists to the park every year.
But for the Maasai tribes living around the park, these wild animals, especially the lions, should not be tolerated as they end up attacking their cattle, which are a huge source of income.
It is against this backdrop that Turere came up with his low-cost and innovative solar-powered light system to scare the lions away when he was just 11.
He first started with a scarecrow, but the lions were not bothered.
He then built a dark shed to prevent the lions from seeing inside the pen. Still, they could smell the cows.
Then he made an observation.
"One day, when I was walking around," he said, "I discovered that the lions were scared of the moving light."
Realizing that the lions were scared of getting close to anyone walking around with a flashlight, Turere made what he would later call Lion Lights to "mimic the movement of the torch, without needing him to stay up all night and keep watch."
According to CNN, "he fitted a series of flashing LED bulbs onto poles around the livestock enclosure, facing outward. The lights were wired to a box with switches and to an old car battery powered by a solar panel. They were designed to flicker on and off intermittently, thus tricking the lions into believing that someone was moving around carrying a flashlight."
Since his Lion Lights system, his family has not lost any cattle to the wild creatures. His light system is currently now in over 750 homesteads in his community and beyond, reports the BBC.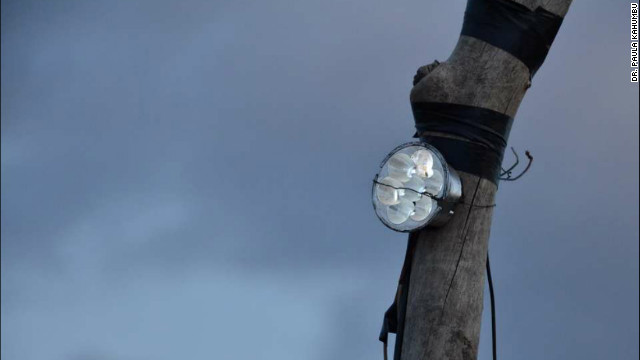 It is significant to note that Turere installed the system by himself without any training.
Growing up, he would dismantle household appliances and then teach himself how to fix them. He later began fitting his parents' home with fans made from car parts and junk while starting other inventions for his neighbors.
Two years after his Lion Lights system, Turere, who was now 13, got an invitation to the TED 2013 conference in California where he shared the stage with some of the world's greatest scientists and innovators.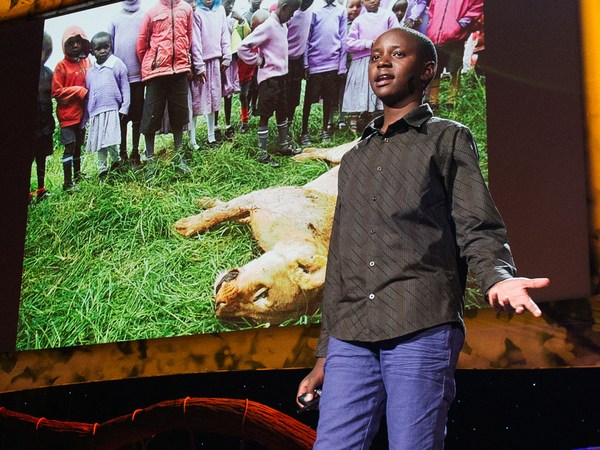 He also got a scholarship to Brookhouse International School, a prestigious school in Kenya and was invited to meet Jack Ma, the founder of China's e-commerce giant Alibaba to give a lecture in his honor.
Most importantly, Turere's invention has reduced the clash between lions and humans in his community and adjoining areas.
Essentially, his Lion Lights is helping the survival of these wild beasts while protecting cattle in communities on the edge of the park.
Note that there have been times when community members have been compelled to kill some of these lions to safeguard their livestock.
As of 2013, Kenya had less than 2,000 lions compared to the 15,000 that lived there about 10 years ago, statistics cited by CNN said.
Officials have come out with scores of initiatives over the years to protect these lions to boost tourism but have not made any significant progress.
Turere's invention, however, gained a lot of support from locals and it's really working for them. His latest update is a homemade wind turbine for times when clouds limit the solar power potential.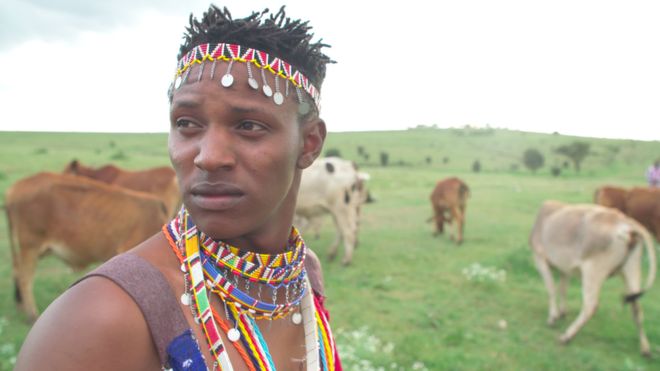 Now 19, and well-known as the "Lion Lights boy", lots of communities in Kenya all the way to India and Argentina have adopted versions of his innovation.
Turere, whose dream is to work in aviation, recently called on the Kenyan government to support young innovators like himself.
"There are many young people in Kenya with brilliant ideas, better even than mine – they just need support," he was quoted by the BBC.
"They need someone to be there to tell them, "this idea is really nice., let's develop it to help communities".