It's become an ice breaker at social events and adored by kids at playgrounds, but not so many people know about the father of the Super Soaker, which is widely known as the water pistol.
Lonnie George Johnson is a rocket scientist, American inventor and engineer, who holds more than 120 patents. He built a robot out of scrap metal and helped develop interplanetary missions for NASA and the stealth bomber program for the U.S. Air Force.
In 1989, he came up with the Super Soaker – his pressurized water gun which has earned more than a billion dollars in sales. Little wonder then that it is among the world's bestselling toys every year since its release.
Born to World War II veteran and a nurse's aide in Mobile, Alabama, Johnson's was innovative and curious early on and as teenager who attended the all-black Williamson High School in Mobile, he in 1968 represented his high school in the Alabama science fair. To show the racial dynamics of the time, he was the only black student in the fair and by creating a robot he named "Linex"– which was a compressed-air powered robot, he emerged the winner taking home the first prize.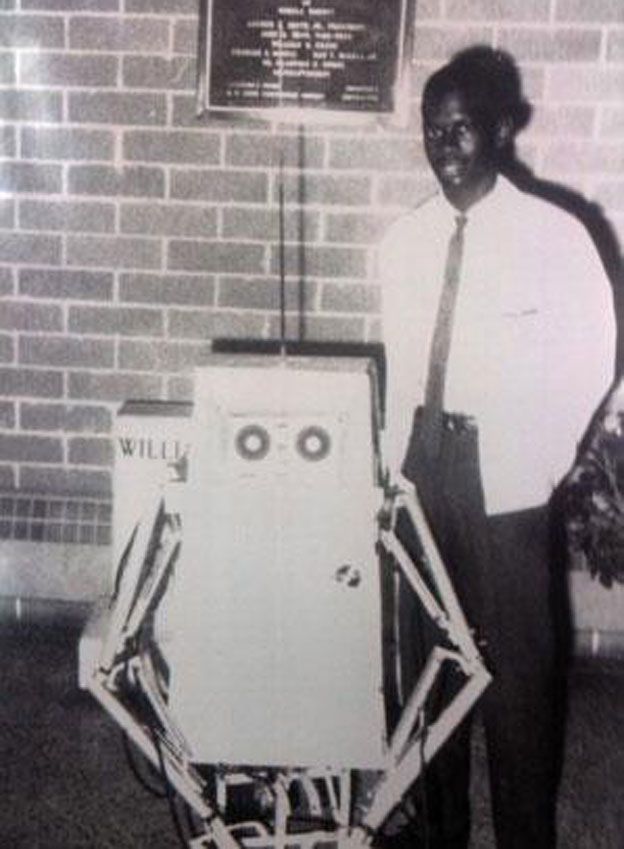 Of that experience he submitted: "Well, I'm not sure if it's because the judges at the science fair were from out of town, or if it's because they were from industry, not the university, but in any case they awarded me and Linex first place."
Johnson then went on to attend college at Tuskegee University on a math scholarship earning a B.S. in Mechanical Engineering and a master's degree in Nuclear Engineering from Tuskegee University.
Johnson credits his dad for pricking his interest in science and innovation when he demonstrated to him how electric currents flow.
The neighbourhood kids took to calling him "the Professor" for being the ringleader for many of the projects they experimented with.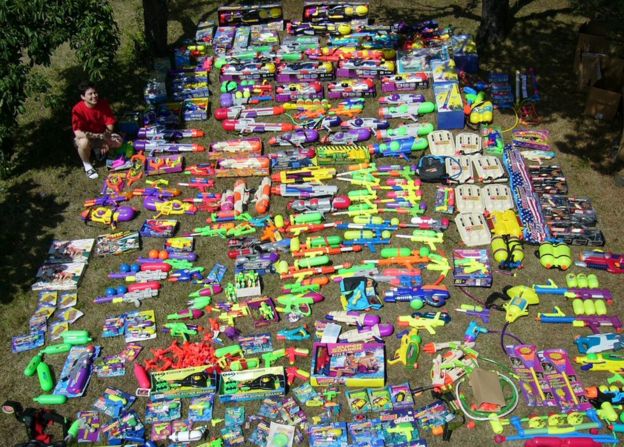 According to Johnson: "In one of my first jobs, at Oak Ridge National Laboratory, I found myself working on cooling systems for nuclear reactors with an engineer who had graduated from a prestigious New England university. To my surprise I found I just knew how to do things he didn't know how to do. I had been exposed to things he hadn't been exposed to and I was able to solve problems more easily. I was struck by how well Tuskegee had prepared me to be an engineer."
How did the water gun come about?
"At that time I was experimenting with a new type of refrigeration system that would use water as a working fluid instead of ozone-destroying CFCs. One evening, I machined a nozzle and hooked it up to the bathroom sink, where I was performing some experiments. It shot a powerful stream of water across the bathroom sink. That's when I got the idea that a powerful water gun would be fun! But it was months before I did anything about it."
Having rejoined the Air Force, Johnson relocated his family to a military base in Omaha, Nebraska and set to work making the parts of the plastic water gun on a little lathe and milling machine in the basement.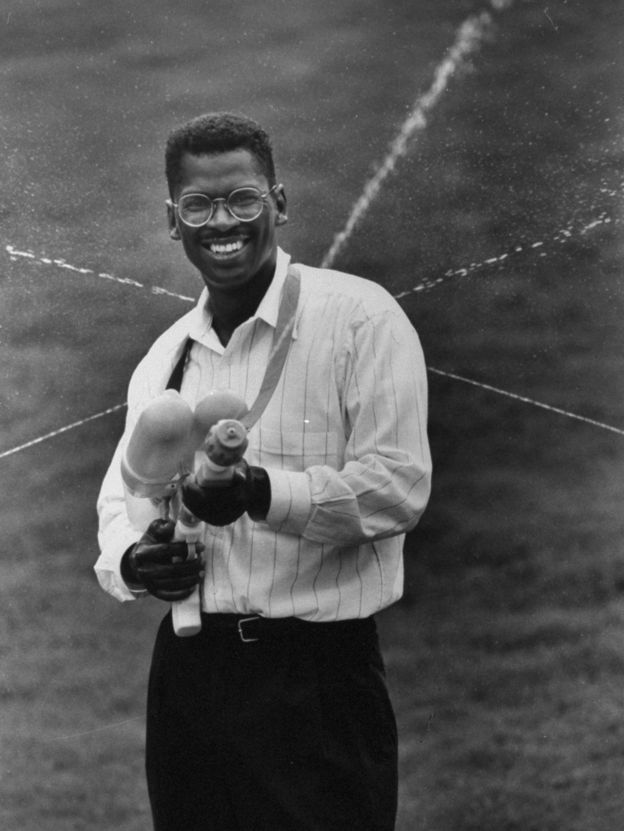 "I gave the plastic gun to my seven-year-old daughter, Aneka, and watched as she used it to play with the other kids on the airbase. They couldn't even get close to her with their little squirt guns. I soon found my prototype water pistol was an excellent ice-breaker at social events. My initial idea was to manufacture the gun myself. A factory told me it would cost $200,000 to get the first 1,000 guns off the production line. Well, I didn't have $200,000, so I realised I would have to go into a strategic partnership with a toy company."
But for seven years, the dream hadn't materialized till February 1989 when he crossed paths with a company called Larami at the halls of the American International Toy Fair in New York.
Larami's vice president, Al Davis, saw the potential and when Johnson got home started work on a fresh prototype of the water gun. This time using plexiglass and PVC piping incorporated with a new design feature avoiding keeping water inside the gun itself and rather in a two-litre soda bottle on the top of the gun serving as water reservoir.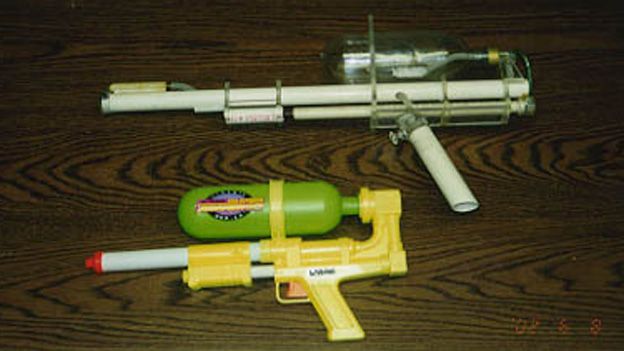 "The following year, we rebranded the toy the Super Soaker and did a big push on TV. That was the summer we sold 20 million guns, and I remember just staring at my royalties cheque in disbelief," a delighted Johnson reminisced.
The gun wasn't without controversy in 1992 as it led to the deaths of some kids with the Boston mayor attempting to freeze sales. But the super soakers popularity ensured its growth sales.
He designed the N-Strike range of Nerf dart guns, which used some of the same compressed air technology but "being a toy that sells year-round, I made even more money through Nerf guns than I had with the Super Soaker."
Johnson opted to build a scientific facility in Atlanta, Georgia which has about 30 staff.
"For more than 20 years I have been interested in battery technology. Batteries typically contain liquid, but we have developed an all-ceramic battery which uses glass as an electrolyte. It can hold three times as much charge as a lithium ion battery and it is stable enough that it can be used in very harsh environments, such as oil wells. It can be bulk-manufactured in a similar way to ceramic plates," he rendered.
On his rise from humble beginnings, Johnson stated: "In spite of the things that have been perpetrated on my race – holding us in bondage under slavery, then making it illegal to educate us and then subjecting us to long-term discrimination and criticism – we succeed anyway, to a very large extent. We just need to realise what we're capable of."
The founder and president of Johnson Research and Development Co. Inc., is still dreaming up new technologies, including better ways to power cars, airplanes and even spaceships.