Despite being one of Africa's richest regions in natural resources, Africa's Great Lakes Region hosts some of the most undemocratic governments in the continent. Presidential palaces seem to have become private properties over which blood must be spilt if strangers "trespass" the perimeters. Majorities do not have the power to decide whom they want and whom they do not. Only certain individuals from the same narrow elites can run the show.
Most of the time, democratic voting process plays little role in putting these leaders in state houses. Once in there, they are hard to get rid of, often tightening their grips on power until they can no longer hold it (when they die).
Leaders are increasingly securing longer terms through "constitutional coups," proposing amendments for approval by the legislature or judiciary, or in national referenda, that allow for additional terms in office. Although these leaders are not the first to use this method to cling onto power, most appear to have fallen in love with it – and it is working perfectly for them.
Not only that this game has won many players and supporters in presidential palaces, but also among the judicial systems, legislative bodies, security forces, as well as the citizenry. Political leaders in Africa always enjoy support of some die-hard backers –often those card-carrying party members who would go to any lengths to make sure their parties win, be it the right way or illegally. To these supporters, fair play does not really matter, victory does.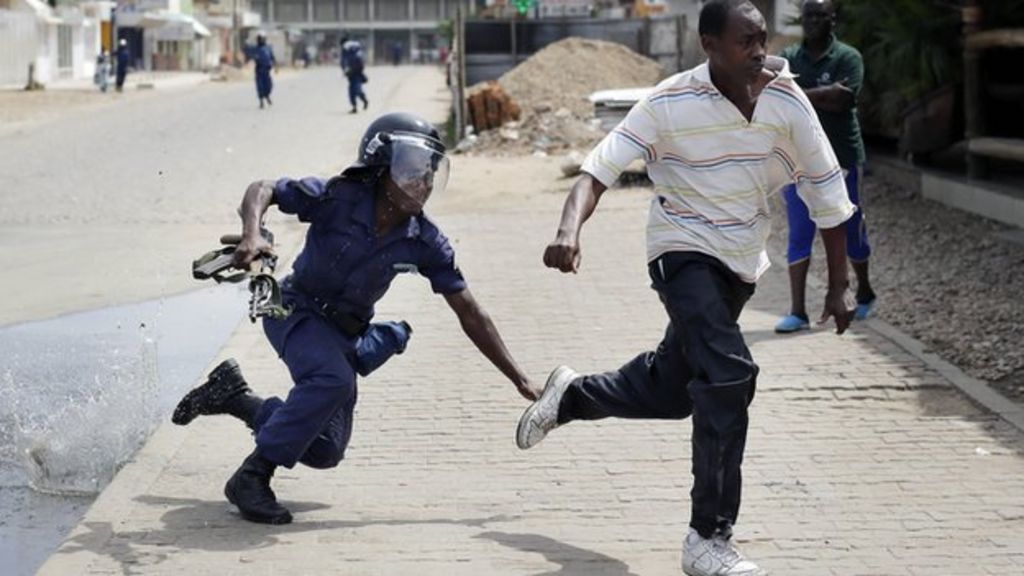 In some of these countries, officials, security forces and militia from ruling parties have been reported to have participated in house-to-house rampage, arresting and abusing suspected opposition supporters. This makes most presidents and their parties in the region cling to the idea that no one can replace them after decades in positions, believing that they still have the chance to bring real changes into existence.
For three decades now since 1986, Uganda has had Yoweri Museveni as president, and he has called for a constitutional amendment to maintain his grasp on power. The executive committee of Uganda's ruling National Resistance Movement (his party) has endorsed the 74-year-old president as its candidate in the next presidential election due in 2021, potentially extending his tenure to 40 years. The current laws would deny him eligibility to run for the presidency, as it does not allow candidates above the age of 75.
Opposition and rights groups say Museveni has maintained his grip on power through a mix of electoral fraud, violent crackdowns on the opposition and suppression of dissent, but his backers maintain that he remains popular because of vigorous economic expansion, political stability and infrastructure improvement. It could be argued that Museveni's fans are well aware of the truth that he can no longer bring any changes but, as card-carrying fans of his and party's dirty moves, they feel obliged to support their representative.
Despite the fact that Rwanda's Paul Kagame has been in power since 2000 following his predecessor's resignation, he has now secured his position after the constitutional amendment in 2015, which was meant to extend presidential terms. Reportedly, 98% of the voters supported the amendment of the constitution which currently allows him to stay in power until 2034.
Since military coups in Africa are seemingly out of fashion, now it is the people (willing and unwilling) who are being used by political leaders to dodge international condemnation to justify their acts as constitutional. In countries like Uganda and Burundi where political parties with an armed history are in power and their incumbents have not galvanized enough electoral support, the opposition still cannot unseat them since these strongmen maintain total control of the security forces – instruments currently said to pose the greatest threat to constitutionalism and democracy on the continent.
Instead, in these countries, anyone showing their disapproval of what these leaders term the "people's choice", have been met with repression and violence. Human Rights Watch reported that rights abuse in these countries have included secret or arbitrary arrests and detentions, tight restrictions on freedom of expression, and police brutality. Failure of these governments to respond to such serious allegations of unlawful killings, torture and other violations clearly explains their intentions. There are many journalists and political figures whose disappearances, arrests and killings have been associated with their stances against ruling parties and their governments.
Uganda's strongest political opponent to President Yoweri Museveni, Kizza Besigye, has been arrested on numerous occasions since he fell out with his former boss in the late 1990s after publicly calling for reforms in the ruling party to curb corruption and to open the country up to multi-party politics. The former senior army and government official in Museveni's government who once reported to have been arrested 45 times in 5 years, is not the only one who has faced political tortures and arrests. Robert Kyagulanyi (better known as Bobi Wine), along with other opposition MPs and dozens of supporters have also suffered tortures and arrests of that nature. In 2017, the pop star-turned-politician released "Freedom" to protest against a constitutional amendment that proposed the removal of the presidential age limit of 75, making long-time President Yoweri Museveni eligible to run in 2021.
That has been the trend in the region. Opposition figures in Rwanda have also suffered arrests while most live in exile which weakens their ability to launch strong opposition against Kagame. His critics and international communities say there is lack of inclusiveness and freedom is badly suppressed and that, in Rwanda, the enemy, just like most places in the region, is he who holds views different from the incumbent's.
In 2015, Burundi's ruling party, CNDD-FDD controversially nominated Pierre Nkurunziza for a third term in office, a move that was met with strong opposition from his political opponents and sparked two-month-long protests demanding Nkurunziza to abandon his intention. In response, hundreds of protesters were arrested for being against his move. Now, the 55-year-old politician is currently serving his "forced" third term as president, having been named "eternal supreme guide" by his party.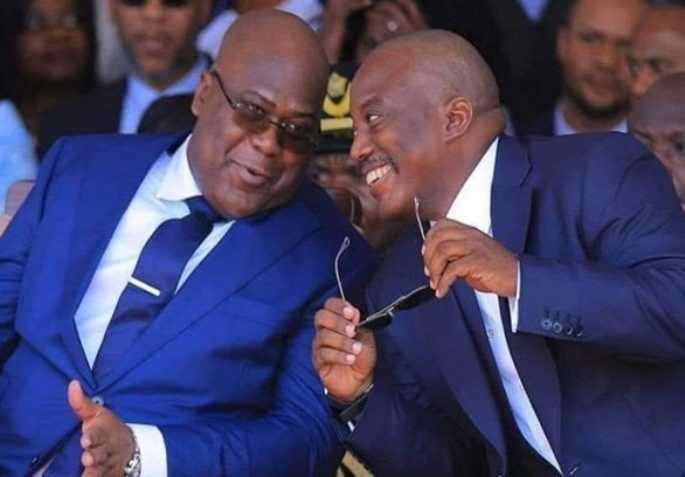 As well as the established methods, strongmen in office are increasingly resorting to novel means to cling onto power. After years of denying to vacate the office, DRC's Joseph Kabila whose second term was due to end on 20 December 2016, finally left office last year but insisting that he had no plans to walk away from politics. However, his party has in effect chosen the prime minister and negotiated cabinet appointments under a de facto power-sharing deal with his successor Felix Tshisekedi. This unprecedented move suggests that Kabila is likely to remain a highly influential figure in Congolese politics, despite giving up the presidency after nearly two decades in power.
In January last year, some months before Kabila handed power to new president, security forces in the central African country had killed many people and wounded dozens more as they fired teargas to disperse demonstrations organized by the Catholic church, with the number of detentions reported to be as high as 600. With the sort of game played by Kabila to fool the world after paving the way for Tshisekedi to take over, elections and so-called peaceful transitions of power in the region will remain meaningless.
All these happenings together indicate that the consolidation of democracy remains a vague hope for the countries of the Great Lakes. It is very clear that once a strong opposition is not present in the political setting of any country, the leaders become autocratic, with citizens bearing the brunt of any unpopular government policies.