When most of Kelly Carrington's clients meet him for the first time, they get surprised at the fact that a man would want to be around pregnant women, but after their encounter with him, they realize how amazing he is.
"It seemed like such a natural fit to his personality," Stephanie Schnare, who used Carrington as a doula for the birth of their first child, said. "It is unique, but I think it's pretty fantastic that a guy would want to be invested in pregnancy like he is."
Carrington, since 2014, has been defying the general definition of a doula; a woman who gives support, help and advice to other women during pregnancy and birth. He is doing all of the above but as a man.
"As a birth doula I provide education to families, prenatally, I provide physical and emotional support during the birth day itself, and then provide postpartum support for the families as long as they need afterwards, but nothing clinical. Doulas do not deliver babies, which is the biggest misconception, that is for the OB/GYN and midwives," 38-year-old Carrington said in an interview.
Also a registered massage therapist, Carrington said he became a doula because he found it as a natural extension of his work with pregnant clients.
After two and a half years of training, Carrington was certified as a doula in 2014 by DONA International, the world's largest accrediting body of doulas. The large physique individual, with muscular hands and dreadlocks, said DONA International told him he is the first male birth doula in Canada.
"I don't know what a doula looks like, but I'm sure that when people in their mind think of a birth doula, this is not what they see," he said.
"Some of my male friends do make fun of me because this is what I do, but whatever, this is what I do," Carrington said. "The intention of the doula is, I think, more important than the gender of the doula."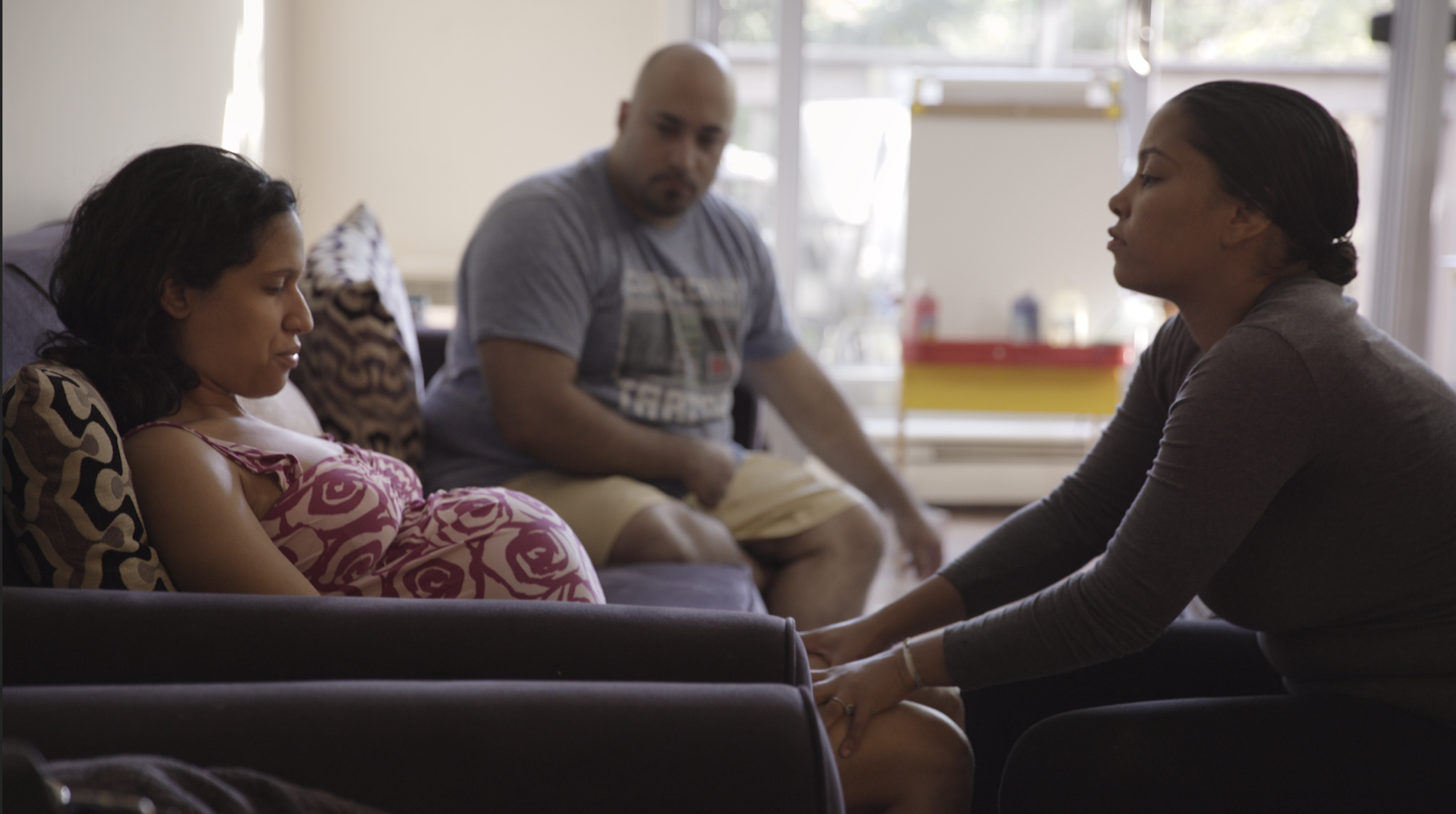 Though they don't deliver babies, doulas all over the world are appreciated for the needed comprehensive care and comfort they provide mothers before, during, and after birth. Most of them charge huge monies as a result, ranging from hundreds to thousands of dollars.
According to a 2013 study, mothers who work with doulas suffer fewer complications and have healthier babies. Such mothers are also more likely to have shorter labors and to try breastfeeding.
"You have so many options of how you get to having your baby, people just need to be educated on how that process works, and that's where I come in," said Carrington, who is also a husband and a father of three.
"I am there with them during the birth the entire time and helping them physically and making sure that both parties are fed, have water and if they have any questions. I am there with the family, so they feel like I am one of their team. Afterwards, it is hard because there is breastfeeding, and healing from possible surgery, and all those types of things, still in a non-clinical setting, but I am there to support them with all of that because I have been there since the beginning," he said.
Schnare, who used Carrington as a doula for the birth of their first child, subsequently invited him back to help with the delivery of her second baby.
Praising him for his good work, Schnare said Carrington provided the needed support her husband needed and "shared a male perspective with him."
"He was able to give Ryan [her husband] coping mechanisms to help me get through contractions," she said. "It was another person there to support him, which I think was really important."
Apart from being in a very female-dominated profession, Carrington is a black health professional in his field and he has maintained that it "is a good thing."
"…I've always said I don't think it matters that I'm a man, and it doesn't matter that I am a Black man, it is my intention of what I'm doing that matters, it is the intention that the work is in the right place, that's what matters. For me it's the right fit for me and works well, what I look like I don't think matters as much compared to the work that I do," said Carrington, who grew up in the little Nova Scotian community of Great Village, on the Fundy coast, west of Truro.
Being a proud father, Carrington has been that family man for his kids. He, has, however, also made it his business to care for other parents and their babies, especially during the first intimate moments of their lives.