Farrah Gray was determined from a young age to become self-sufficient. Growing up in inner-city Chicago in the 1980s, he knew he had to help take care of his struggling family amidst the poverty and violence that prevailed in his community.
At 6 years old, he began looking for things in his block that he could convert into a salable product. Then he found rocks.
He painted and refashioned the rocks to make them into bookends and doorstops. And that would produce his first $50 profit.
Then he moved to homemade body lotions and he didn't do badly with them at all; the young boy was on his way to success.
At the age of eight, he co-founded the Urban Neighborhood Enterprise Economic Club in Chicago's south side as the forerunner of the New Early Entrepreneur Wonders organization that he eventually opened on Wall Street in New York City.
This made him the youngest person to have an office on Wall Street. With his passion to help young people, his New Early Entrepreneur Wonders organization enlisted and educated "at-risk" youth by creating and developing legal ways for them to acquire additional income.
Midway, he became a celebrated media figure, and this began at age 12 in Las Vegas where he became a co-host for a local show called "Backstage Live."
With his inspirational spirit, the show attracted 12 million listeners and viewers, and this got him speaking requests from organizations around the country.
His speaking engagements brought in assets that enabled him to start a food company inspired by his grandmother's cooking. By the age of 14, Gray had made his first million dollars.
Essentially, the inner city child had moved from public assistance to become history's youngest self-made millionaire, beyond the field of entertainment, at that age.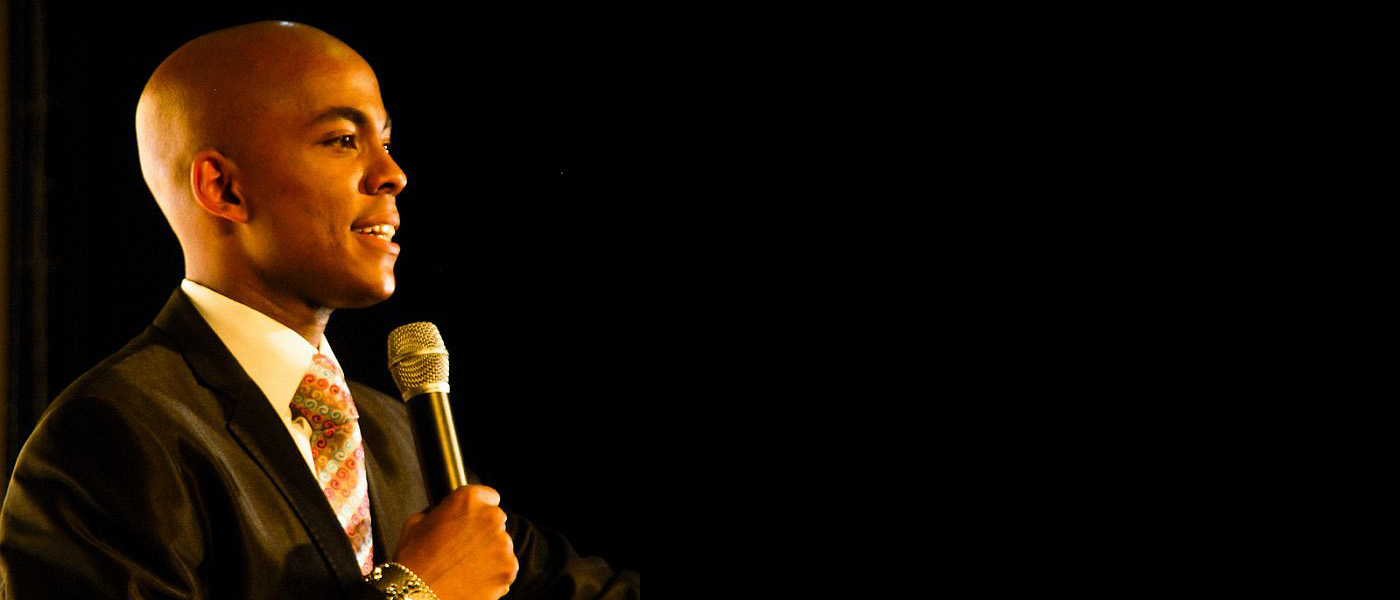 This was largely made possible by his business ventures that included KIDZTEL pre-paid phone cards, the One Stop Mail Boxes & More franchise, and his radio teen talk show "Youth AM/FM" which discussed issues related to youth entrepreneurship.
In his teens, Gray was also Executive Producer of a comedy show on the Las Vegas Strip and owner of Farr-Out Foods which generated orders exceeding $1.5 million.
Now, at 33, Gray is an inspiration to millions and an international bestselling author.
The youngest to receive an honorary doctorate, Gray's books, "Reallionaire," "Get Real Get Rich" and "The Truth Shall Make You Rich," have been translated into Russian, Korean, Indonesian and Vietnamese languages with book sales in Africa, Australia, and Europe and in Central and South American countries.
What he is also widely celebrated for is his Farrah Gray Foundation, which promotes youth entrepreneurship among inner-city youth.
Specifically, the foundation "focuses on inner-city, community-based entrepreneurship education and provides scholarship and grant assistance for students from at-risk backgrounds to attend HBCU's (Historically Black Colleges and Universities)."
Gray uses proceeds from his speaking engagements to fund his non-profit foundation.
Highly recognized by influential people, including U.S. Presidents Bush, Clinton, and Obama, Gray has received scores of proclamations from many governors and mayors across the U.S.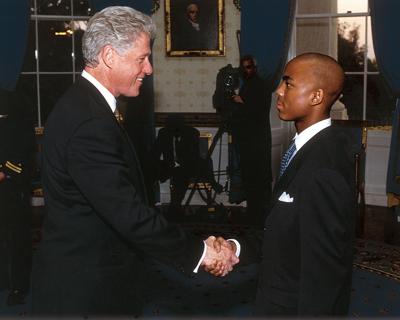 But as a black man, he didn't succeed without challenges. Sometimes, getting financing for an idea was a problem. Even when he had a book published in Russia, his picture was taken off the cover. "I was OK with it, knowing it was a marketing decision, and that the information would still get out," Gray was quoted by AOL.
In one of his speaking engagements, the businessman and motivational speaker called on black people to shed distractions and labels such as African American, Haitian, or Kenyan, and unite to deal with poverty that many blacks still face.
"We go and get our BS degrees," he said. "But if you're not helping other people that's exactly what it is: B.S."
"We have to help and love each other. That's the only way we'll be successful."