Everyone has some talent tucked away in them and for most people they only get to discover them when they are teenagers or at a later age.
For five-year-old Jeremiah Travis, playing the drums comes to him so easily and he has learnt to master the craft at such a tender age.
This Kindergartener who attends St Helena Early Learning Center in Greensburg, Louisiana has found his calling and even bagged a college band scholarship.
On November 5, 2019, the little drumming prodigy received a full band scholarship from Alcorn State University in Mississippi set to be effective in 2032.
One can say his talent didn't go unnoticed and this could be one early college acceptance offer many wish their children could get or they got when they were younger.
Travis is the youngest of three children and his older sisters are aged 21 and 12. He is also the youngest band member at the nearby St. Helena College and Career Academy.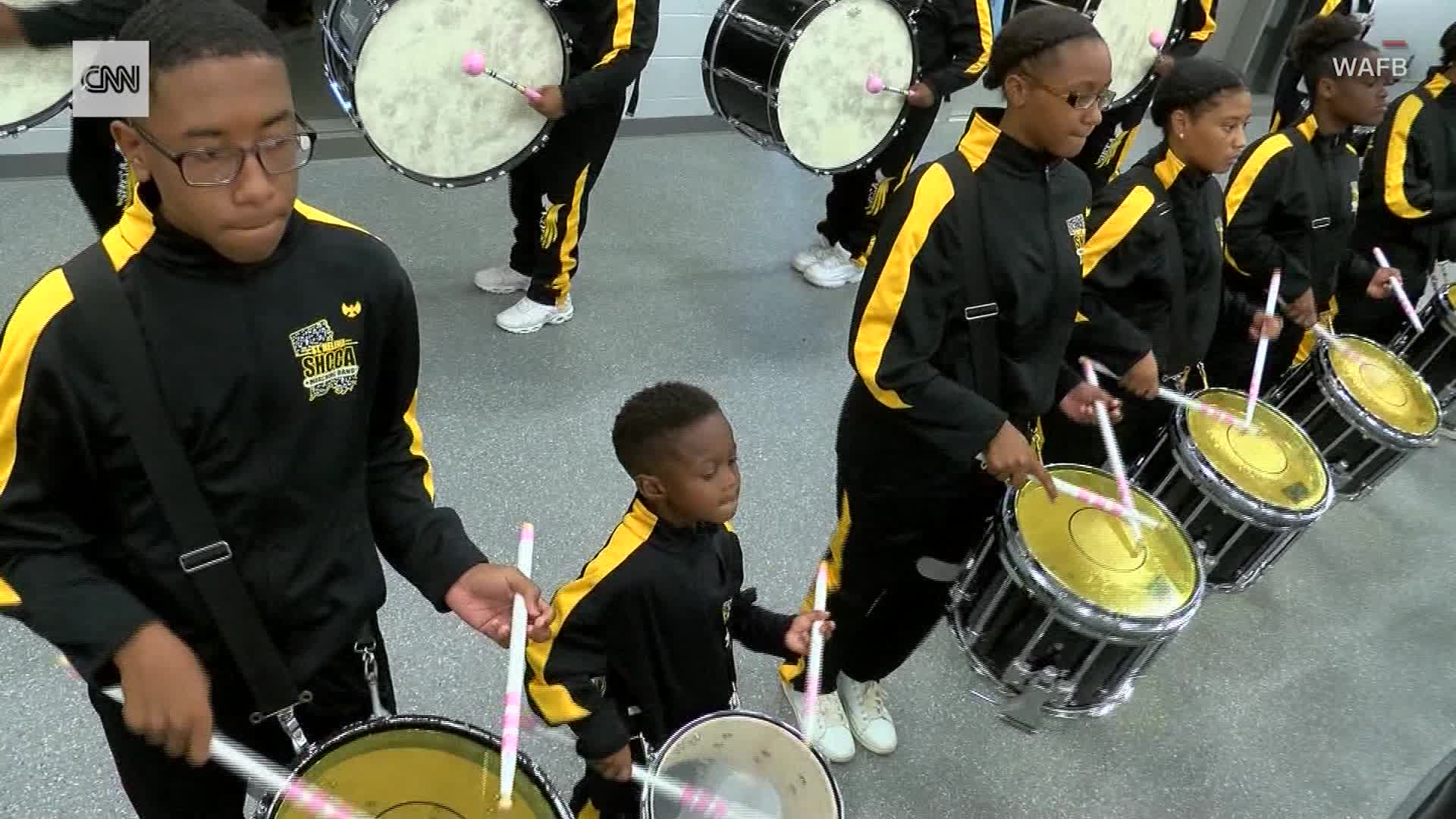 His mother, Nicole Jackson, 40, said, "I can't say if he'll stay with the drums, but I hope he does."
"He's always loved to beat on something." For his first Christmas, Travis' mom and dad, James Travis III, bought him his first set of drums that played the ABC's when it was tapped on.
"He never stopped playing with it," she added. "He's still obsessed with drums."
He has a good support system that allows his talent to thrive. His cousin, Kenya Brooks,16, taught him a few routines and serves as his mentor.
After Brandon Dorsey, 26, an Alcorn State grad and St. Helena percussion instructor's first encounter with Travis, he realised he's "going to be special," he told TODAY Parents.
Dorsey reiterated that talent is not enough for anyone to be successful. The person must be willing to put in the work to build their craft and said Travis has commitment.
"It takes a lot of time and a lot of work and dedication from the jump," said Dorsey. "The key to success: Practice, practice, practice."
"It's mind-blowing every day," Chesteron Frye, the band director at St. Helena College and Career Academy said.
"Every single day he comes in and every single day he works. His work ethic is through the roof for a 5-year-old."
Jackson also said, "We've got drumsticks everywhere. My table gets beaten up. My pots and pans. The basketball. My car headrest. Even the church pew."
The percussions prodigy always steals the show when performing with his uniformed bandmates at St. Helena Hawks ballgames and special events.
The little kid has knack for other sports and video games but when it comes to drumming, he's the "Energizer Bunny, he keeps going."
Although Travis is not heading to college anytime soon, the award is meant to fuel his passion.
Speaking about the scholarship, Everson Martin, assistant professor/band director at Alcorn State, told TODAY: "We wanted to honor Jeremiah for all he has been doing in terms of percussion. It's a gesture to motivate him to polish his craft. He's got a rare talent for his age.
"If he's still interested when it's time to attend college that's great. We want to help him become the remarkable young man we think he can be."
The breakdown of the award wasn't divulged by Martin, but he stated the "scholarship will contribute toward his studies and tuition and other costs."
Having Travis in the band has led to some recognition across the state and in his neighborhood. This is mostly because you can't help but notice him during a performance.
"He got all the dance moves, he knows all the cadences, he knows all the songs that we play, he comes in after he leaves the early learning center and he comes in and grinds just like us," Frye said.