Noted for her sultry vocal style and slinky beauty, Eartha Kitt was once described as the "most exciting woman on earth" who seduced Santa with her words in her "Santa Baby" hit, the sexiest Christmas song of all time.
Beginning her career in 1942, Kitt had six U.S. Top 30 hits, including "Uska Dara" and "I Want to be Evil" in the early 1950s.
The singer and author is also noted for playing Catwoman in the 1960's TV show Batman but her career in America later suffered after she criticized the Vietnam War during a White House luncheon.
The year was 1968. Kitta, due to her celebrity status and charity work, was invited to the White House luncheon hosted by first lady Lyndon B. Johnson.
Guests made up of about 50 white and Negro women largely from affluent backgrounds were asked to come with ideas about how to deal with youth crime and innercity violence.
At the luncheon, President Johnson made a brief cameo and left. His wife, otherwise known as Lady Bird Johnson, subsequently opened up the podium for remarks.
And that was when Kitt "declared angrily that the Vietnam War was causing American youth to rebel in the cities," reports the New York Times.
"You send the best of this country off to be shot and maimed," she said. "They rebel in the street. They will take pot…and they will get high. They don't want to go to school because they're going to be snatched off from their mothers to be shot in Vietnam."
Replying the singer, Lady Bird, with tears welling in her eyes, said in a trembling voice: "Because there is a war on–and I pray that there will be a just and honest peace–that still doesn't give us a free ticket not to try to work for better things such as against crime in the streets, better education, and better health for our people."
The New York Times added that Kitt, while puffing on a cigarette and jabbing a finger at her startled audience, continued that American youth are "angry because their parents are angry…because there is a war going on that they don't understand."
She told the president's wife that youngsters feel alienated because "they can't get to you and they can't get to the President, and so they rebel in the streets."
"We have to realize where the truth really is," she went on. "The children of America are not rebelling for no reason. They are not hippies for no reason at all. We don't have what we have on Sunset Blvd. For no reason. They are rebelling against something. There are so many things burning the people of this country, particularly mothers. They feel they are going to raise sons–and I know what it's like, and you have children of your own, Mrs. Johnson–we raise children and send them to war."
Kitt's words stunned everyone at the luncheon. Being an outspoken activist, she had voiced her opinion in an era when it was unheard of for an African-American woman or an entertainer to do so.
Her career suffered as a result. She was immediately sidelined as nightclub owners and producers she was under contract with ended her shows at their facilities.
"Overnight, Kitt became a bad mother, a fornicator, a user of profane language, an improper person with offensive opinions," writes Rhodri Jeffreys-Jones in Peace Now, "Kitt was trampled down."
It later emerged that following the luncheon, the president and his wife ordered an intelligence inquiry into Kitt's background.
An article by New York Times political reporter Seymour Hersh said the CIA's report gathered "second-hand gossip about the entertainer."
The agency did not find anything related to foreign intelligence connections, however, it concluded after interviewing former colleagues in the U.S. and Paris that Kitt had a "very nasty disposition."
She was also described as a "sadistic nymphomaniac."
Getting blacklisted, Kitt had to perform in Europe for several years but ten years later, she successfully returned to Broadway in the 1978 original production of the musical Timbuktu!, out of which she received the first of her two Tony Award nominations.
Three years prior, she had found out that the CIA had been investigating her since 1968 for her talk at the White House luncheon.
She hit hard at the agency as a result.
"This is too much. This is more than I can or will take. I am determined to do my part in stopping the gradual erosion of American freedom.
"If this is not done, the day when the enemies of freedom–be they Communist, Fascist, or what have you–walk right in and take over our country will come sooner than most of us are inclined to think. As for reports of the CIA's invasion of my right to privacy, I am insulted, disappointed, and annoyed, but I don't find it particularly surprising. This is only one of a number of hardships that I have had to endure since making those remarks in 1968."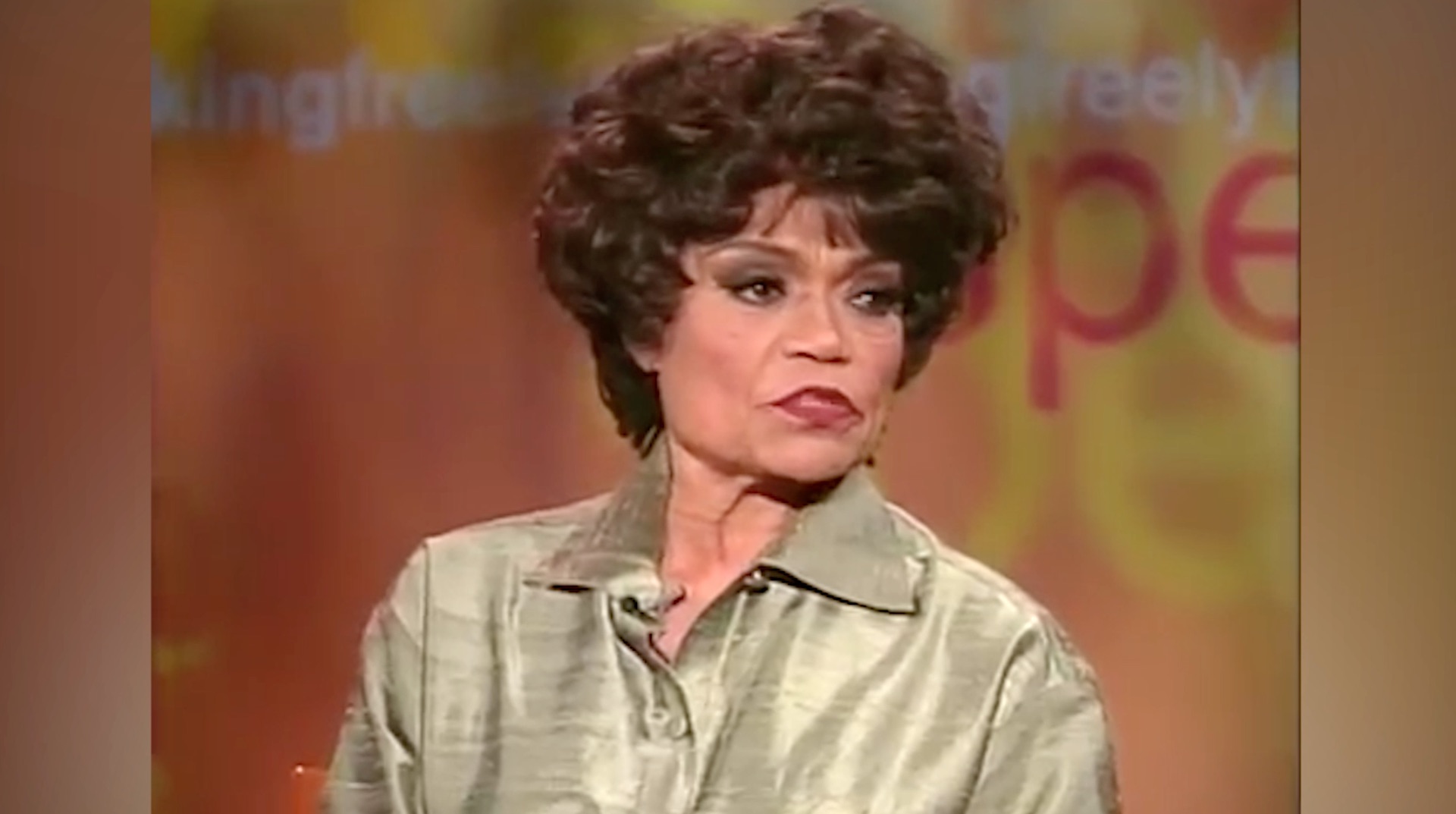 "I was punished for telling the truth," the African-American singer would later say in a 1995 interview.
As a social activist, Kitt went on to play concerts that benefitted HIV/AIDS organizations.
Born out of wedlock in 1927 in South Carolina to a white father and a mother who was African American, Kitt did suffer the repercussions of the blacklist in the 1960s, but she remained unperturbed.
"For years I went along with the idea that entertainers should not get involved with politics. Today, I realize that because of our contact with the public, we have to speak out, to make those who are responsible more aware of what is happening where they perhaps cannot see. Particularly someone like myself, who has lived the life of poverty."
"…I don't regret anything that I've said or done. I have suffered a lot financially, but I have survived. I only have pity and sympathy for those who tucked their moral tails in between their legs and cuddled up to the Johnson and Nixon administrations' immoral and unjust policies," she said.