Maasai of Kenya
The Maasai are well known in Kenya, however, some are also settled in Tanzania. They are known for their traditional outfit which is animal skin with a variety of different colors including the favorite red.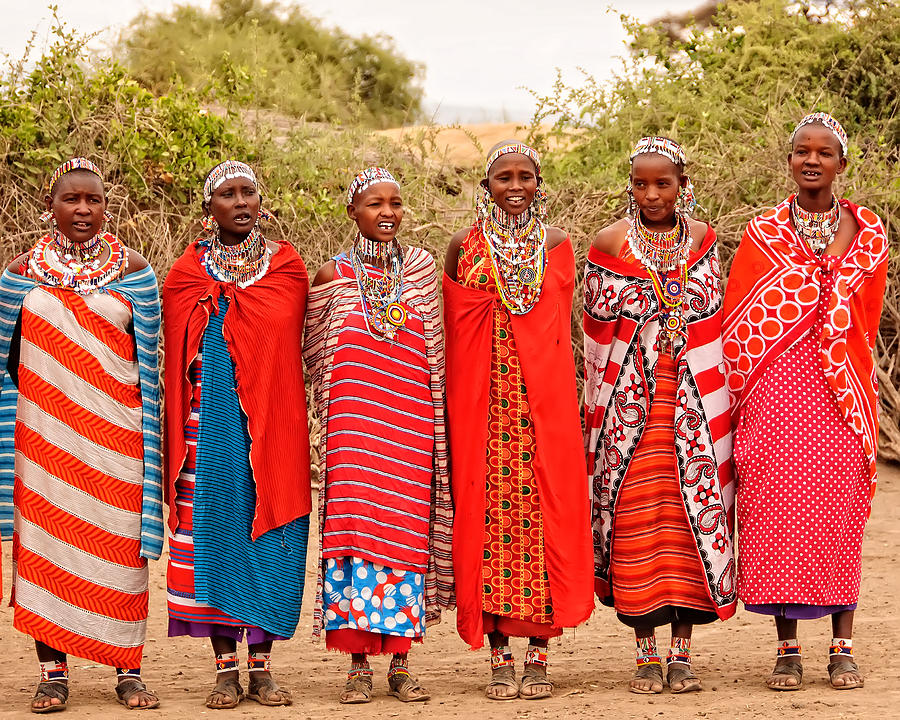 Today, in the face of civilization and westernization, the patterns and colors remain the same. The most common of the outfit is the kanga, a one-piece worn over the body.
Not only have they maintained their dress, but their beaded jewelry of color white and red also remains a focal point to their outfit.