Omari McQueen was just 8-years old when he started his career as a vegan chef on his own YouTube channel after learning about veganism from a video shared by PETA UK, an animal rights organisation.
A year prior, the young boy from London, England, had learned to cook from his mum and dad, and had soon begun helping with cooking for the family, especially when his mother fell ill.
McQueen suddenly started presenting his own culinary creations to friends and family before starting his YouTube channel, 'The Mari Maker Show', where he "enthuses about homemade vegan dishes and shows fans at home how to recreate them in style."
In what is said to be his first video for the YouTube channel, McQueen filmed himself creating a vegan pizza but he thought it lacked some flavour, so he made his own first dip he called the Carribean Kick.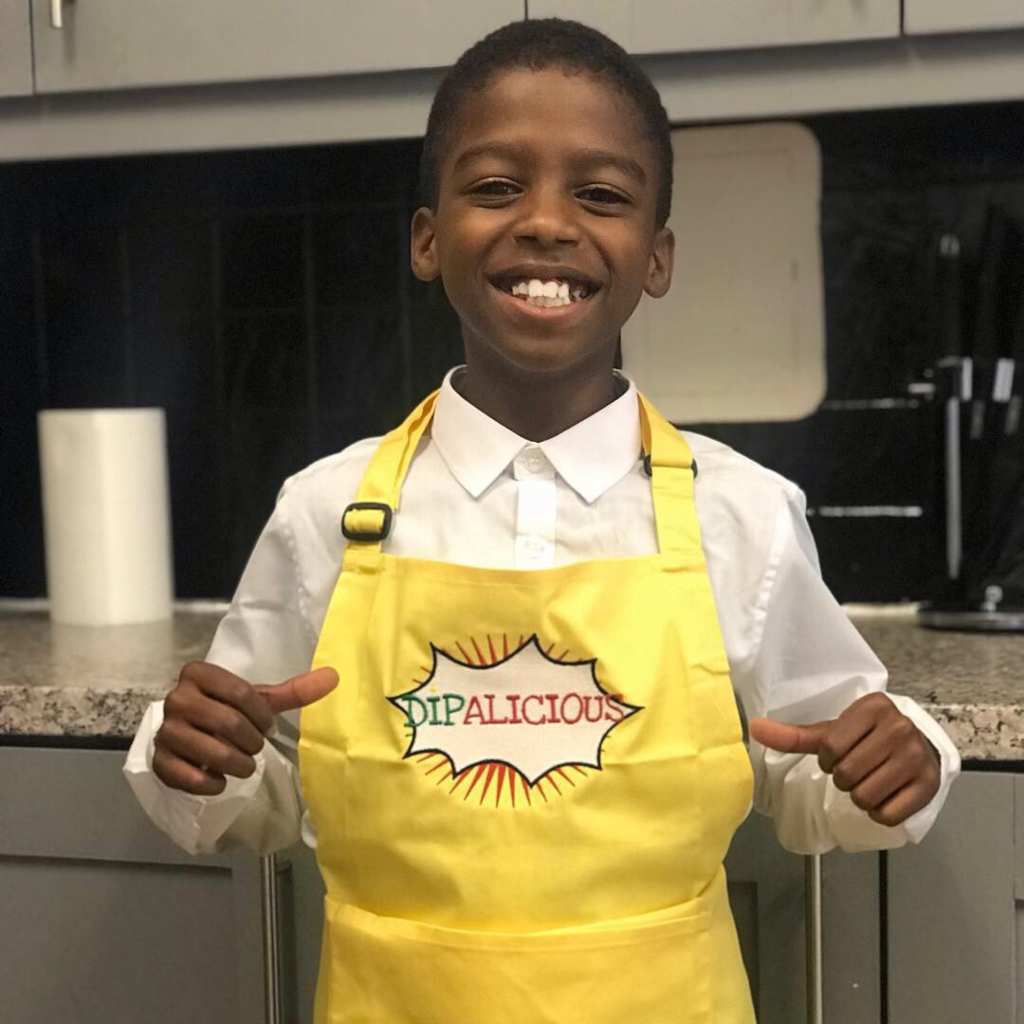 This led to his first entrepreneurial venture – a range of vegan dips – which has since expanded to include snacks, seasoning, and juice packs that he makes for sale.
Today, at just 11, McQueen is the founder and CEO of his own plant-based restaurant called Dipalicious.
The pop-up restaurant, Dipalicious, will be in Boxpark, Croydon, from August 17 to 24. Menu details have not yet been released, but McQueen has often shared vegan Caribbean food on his Instagram, such as BBQ jackfruit with breadfruit fries and curry, reports Livekindly.
"I can't believe my dreams are coming true," McQueen, who claims to be the youngest restaurateur in the world, recently wrote on his Instagram page.
Since making his vegan pizza YouTube video, McQueen, the youngest award-winning vegan chef in the UK, has been teaching other children how to cook plant-based food in workshops he runs from home.
He has also gained wide acclaim and has won several awards, including the TruLittle Hero Award for being the Entrepreneur Hero under 12 in 2018 by Cause4Children Ltd. Last November, he also won the Compassionate Kid Award from PETA for his work helping animals.
"His compassion and his determination to create a better world for animals are a wonderful example for other kids – and adults – to follow," said PETA director Elisa Allen in a statement.
He also won the Proud & Gifted Award for his work as a vegan chef and youth empowerment speaker.
McQueen has "gone from strength to strength and practices different cooking skills and meals daily, he researches the benefits of everything he cooks and works out the benefits of what he eats," his website said.
"I want to create food which everyone can enjoy," said McQueen. "That's what great food is all about, to me – it's a way to bring people closer together, and that's what I hope to do with Dipalicious," he was quoted by AfroCulture.
His restaurant at Boxpark, a "pop-up mall" and street-food market, will be running for a week alongside other top vendors, including Dum Dums Donutterie, The Breakfast Club, and other vegan businesses, reports Totally Vegan Buzz.
The young entrepreneur is optimistic that the step he has taken will promote veganism and cooking and also inspire young people.
"Hard work always pays off…never underestimate your potential", he once wrote on his Instagram page.
When McQueen is not building his brand, he enjoys spending time at home with his family and loves to dance along to his musical hero Michael Jackson.