There are certain types of sports that have been ascribed to white people, and skiing is one such sport.
Skiing is usually seen as a sport for rich white people and not one for blacks or indigenous people of color. Many blacks cannot be blamed for such thoughts.
In African-American history, it was not until the Civil Rights Act of 1964 which propelled the motion for the desegregation of everything that blacks could be in the same space with whites in schools, parks, beaches, and restaurants.
Blacks could now visit these public places which included local ski hills, but many blacks did not venture for fear of their safety. The rich white people then created private clubs for recreation.
Art Clay, now 83 and Ben Finley, 81, saw this as an opportunity to nurture their skiing dreams. The founders of The National Brotherhood of Skiers (NBS) and then later the Black Summit were introduced by a mutual friend.
Clay and Finley knew a few ski clubs that had quite several black members and they wanted to share their passion for the sport together so they headed to Aspen.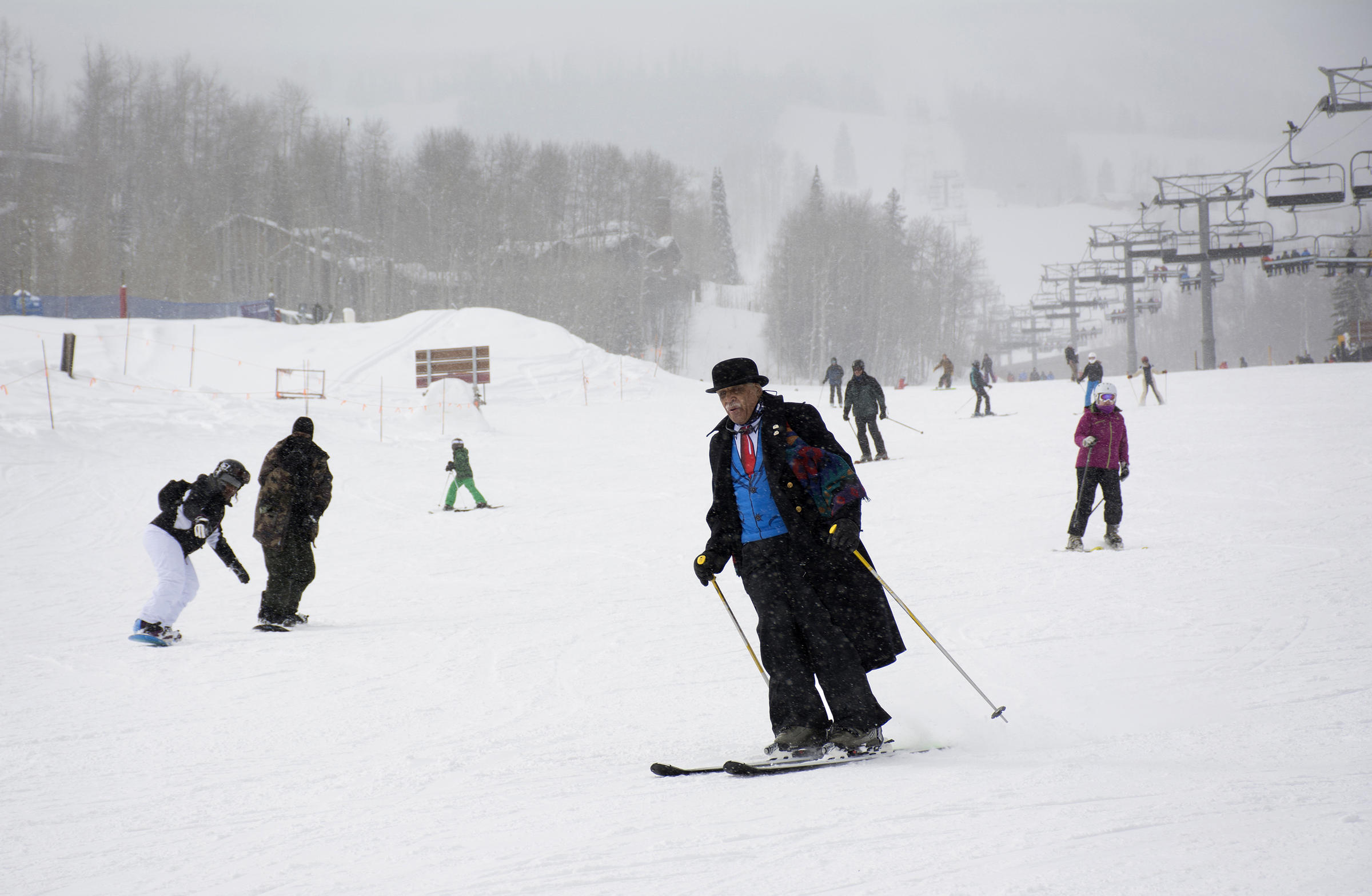 "We didn't want to scare Aspen," Finley said, "because at this time it was the end of the Black Power movement. We were not sure, frankly, how Aspen was gonna receive an all African American group.
"So basically, we signed into lodges around town using our club names. People who called and said, 'I want to come,' I said, 'You can't come as an individual, you've gotta have a club.'
"Which forced them to go out into their own individual cities and form ski clubs. We started out with five ski clubs; we ended up with 13. And we ended up with 350 people that invaded the pristine town of Aspen, Colorado, in 1973. The National Brotherhood of Skiers was born."
The NBS now has over fifty chapters since its inception in 1973. It was formed out of the love of skiing and though both founders are over 70 years, they still ski. These two pacesetters are part of the reasons Black History Month is celebrated.
The first-ever Black Summit or "gathering," as it was called back then — took place in 1973.
Clay said in Naomi Bryson's Mountains of Memories and Myths: The living History of the National Brotherhood of Skiers, "You can no longer go to ski resorts and not expect to see African Americans. No longer does the ski industry ignore the buying power of our dollars. And in the near future, you will see black athletes in the Winter Olympics."
Clay and Finley have truly rewritten the narrative and broken barriers even before many noticed.
"We didn't want to call ourselves the Black Ski Club," Clay once recalled. "It was right after civil rights and we didn't want to ID ourselves before we got there."
"We had people from all over the country," he said. "It was like an instant brotherhood. It was a feeling you can only duplicate at Black Summit."
The Black Summit or Black Ski Summit brings thousands of African Americans to the slopes in big-name resort towns like Big Sky, Mont.; Lake Tahoe, Calif.; and, of course, Aspen, Colo.
Clay and Finley have managed to change the narrative about black people and skiing and now there are over 5,000 skiers across the U.S. They have built an inclusive skiing culture that blacks can freely fraternize.
Clay and Finley will be inducted into U.S. Ski – Snowboard Hall of Fame & Museum this year.
According to the U.S. Ski-Snowboard Hall of Fame, "their nearly 50-year vision has created tens of thousands of snow sports enthusiasts, generating hundreds of millions of dollars in revenue across the winter sports industry. The NBS' annual gathering is one of the largest ski events in America."