Two black men are taking advantage of a new Georgia law that expands the sales opportunities of beer-makers to add diversity to the brewing industry.
Chris Reeves and William Allen Moore are the faces behind Georgia's first African American Brewery. According to reports, in the entire state of Georgia, there are 66 breweries and only one of them is Black-owned.
It all began with Reeves who said he wanted to create something different from the big brands that were always available to him. "It was just a beer thing," Reeves recalled.
A homebrewer since 2010, Reeves has been testing his craft and getting feedback from friends and family. He soon decided to create his own beer.
He would later meet Moore in 2013. Little did they know that they would later become the first African-American brewery to emerge in Georgia.
Although launched in 2017, the two men started 'Down Home Brewing' in 2008. They would brew and can their beer at BlueTarp, reportedly Georgia's smallest production brewery, located at the east of downtown Decatur.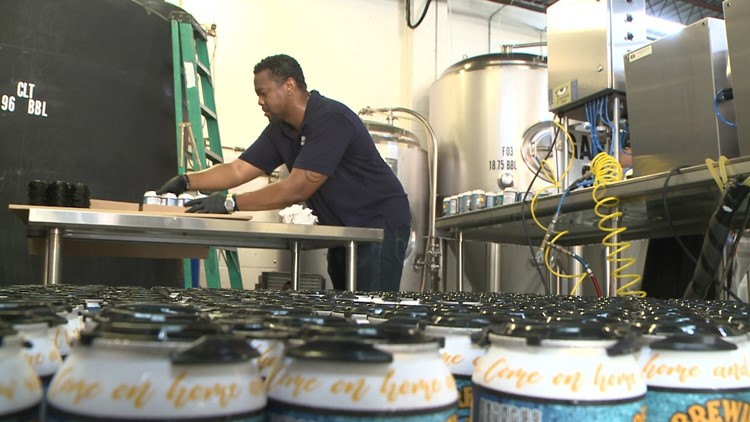 Referring to his grandfather, Herschel Thompson whose image is a graphic icon on Down Home, Reeves noted: "A good God-fearing man. Loved God. And I learned a lot through him. So he's out in the world still."
Reeves said his grandfather drank no alcohol but his legacy lives on with Down Home. Thompson was a Walton County sharecropper and church deacon.
Although the black men have broken records and made it into the industry, Reeves and Moore have been confronted with obstacles since being in the beer industry.
Both men are still keeping their day jobs while running the brewery company.
"Starting the business was a challenge. During the whole time, I'm questioning myself: 'Are you sure you want to do this? Yes,'" Reeves told 11 Alive.
"It was fun seeing people's reactions to it, saying, 'Oh okay, this is cool.' Then you see the backstory behind it and we tell our story with our families and how this comes from a place of family," Moore said, adding that "People get excited and can really relate to it."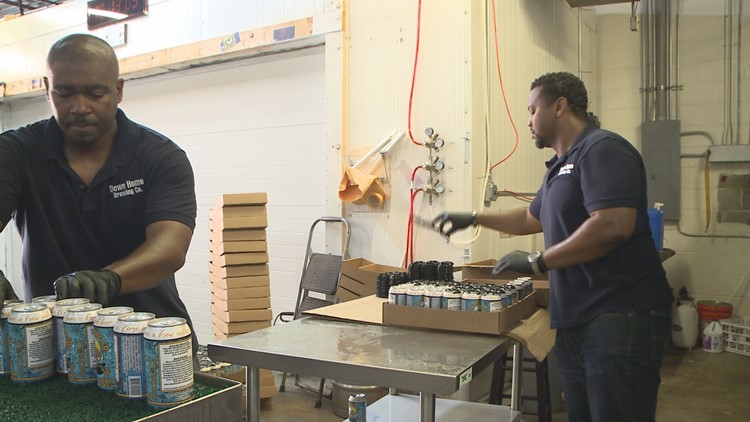 "I think Georgia has been long overdue to have African-Americans as leaders in this particular industry. Clearly, we could use more women in this industry as well," Nancy Palmer of the Georgia Craft Beer Guild said.
According to the duo, the only investors in the company are members of their families. They hope to create a niche in the growing market and get a stand-alone shop of their own so they can put their day jobs behind them.
Down Home Brewing Company intends to offer a range of high-quality brews to satisfy every taste bud. Thinking of taking a beer? You could try their Georgia Hooch IPA which is on the market or their T-Pom Pomegranate Wheat Ale.