Angelica Nwandu is the CEO and founder of The Shade Room (TSR), an Instagram-based media company.
Started in 2014, TSR is Instagram's third most actively-engaged account with 17.7 million followers, reporting about celebrities, news, and popular culture.
Nwandu was born in Los Angeles to Nigerian parents. She lost her mother at just six years old at the hands of her father through domestic violence.
According to the National Center for Injury Prevention and Control, women experience about 4.8 million intimate partner-related physical assaults and rapes every year while less than 20 percent of that number gets medical treatment.
Nwandu would spend a chunk of her formative years "in an unstable foster care environment," according to Forbes. She joined an organization aimed at helping foster kids harness their potential.
The organization – Peace4Kids – proved valuable in igniting the creative passion in Nwandu, setting her on the path of becoming a writer.
"I always knew I wanted to be a writer, even from a young age I found it extremely therapeutic and it got me through hard times," Nwandu tells Forbes.
Like many before her, Nwandu's journey to realizing her passion for writing hadn't been easy. It was ruggedly stressful. Nwandu's foster parents advised her against pursuing her passion of being a writer. They instead implored on her to pursue a career in accounting—which she naively did.
She enrolled at Loyola Marymount University and pursued accounting. Nwandu, who would not let go of her passion to be a writer, would revisit her childhood fantasies after a fellow student who was a writer sold a script for millions of dollars.
Nwandu told Forbes that she wrote whilst she completed her studies, graduating with a 2.8 Grade Point Average (GPA). She joined an accounting firm after her graduation to train for her Certified Public Accountant (CPA) qualification.
Realizing that accounting wasn't her career path, Nwandu resolved unequivocally to refocus her career path, launching herself full time into writing. Then an opportunity availed itself to write a script with Jordana Spiro, reported Forbes.
"…the story mimicked my life so well as it was about a girl who lost her mother through domestic violence, something I truly believe was a sign from God," Nwandu recounted.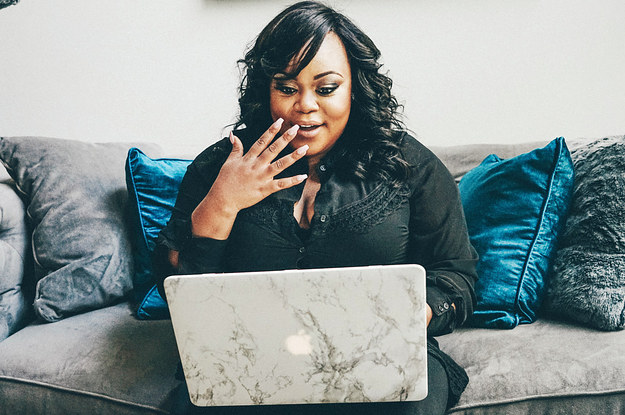 She capitalized on the opportunity, flirting the idea of starting a celebrity blog to her friends – a concept that was launched in 2014.
The blog was established as a substitute for a website because the fund to launch a site wasn't there.
At the time, blogs were slowly gaining notoriety so Nwandu settled on the idea of creating a blog where she would write articles about celebrities, news, and popular culture.
"Stories on Instagram was not really a thing back then, as most profiles were personal," Nwandu said.
Within ten days of her first post, Nwandu's Instagram account had 10,000 followers and at that moment, she knew that she was onto something. Celebrities started following the account and the engagement built up to a point where she had 500,000 followers.
Hard on cash and in need of money to pay her rent, Nwandu decided it was time to monetize the blog. She posted asking "if any businesses would like to advertise for $75 on the platform."
She "got multiple DMs [and] ultimately we monetized out of desperation and have never actively posted since then".
Touching on being a black female CEO in an interview with The CUT, 29-year-old Nwandu said: "I feel like in this industry, I get treated differently than the men. You'll have like Harvey Levin [the founder of TMZ].
"I think that people respect TMZ and they respect the owner for what he does. It's different with me. Also, serving the black community, primarily, the respect level is not the same. Just to give you an example, TMZ put out an article one time about a celebrity. It was their exclusive and they wrote that this celebrity was arrested.
"We picked up the article from TMZ and we posted the same exact thing, the exact same story. But that celebrity decided to post my picture, call me fat, call me ugly, come at me. It was like, wait a minute. What about the Harvey? This is his exclusive! There's just more respect for men, and there are a lot of men running this industry."