After making headlines in 2017 as a candidate for Des Moines City Council, Abshir Omar, a Somali refugee in America, has been appointed by Senator Bernie Sanders as his Iowa Political Coordinator. Sanders, a self-described democratic socialist and a frequent critic of President Donald Trump, recently launched a second bid for the White House after losing out on the 2016 Democratic nomination to Hillary Clinton.
The senator from Vermont said he would enact many of the ideas he highlighted during his 2016 presidential bid, including universal healthcare access and the minimum hourly wage of $15 if elected to the White House next year.
77-year-old Sanders, who has to beat more than 10 other Democratic contenders to secure his nomination, recently offered his full support to Ilhan Omar, after the Somali-American and Muslim Congresswoman faced anti-Semitism attacks.
The Jewish senator's appointment of another Somali as his Iowa political co-ordinator has since been commended by many, including Abshir Omar himself.
"On Bernie Sanders' Iowa team, I'll be working to not only win the caucus in February, but to complete a political revolution that started right here in Iowa back in 2016. This political revolution is close to my heart because it is about more than just winning an election, it is about transforming our political system into something more inclusive.
"Where young Muslims have national leaders who support them. Where refugees see America as a place of opportunity, not xenophobia and hatred. Where working families don't fear that their children might go hungry or without a good education," he said.
Omar came to the scene recently as an influential figure in Des Moines' immigrant, refugee and Muslim communities. After losing the Des Moines City Council race in 2017, he has played key roles for several organizations "committed to defending religious freedom, ensuring access to services for immigrants and refugees and welcoming them into the broader community", a report by Des Moines Register said.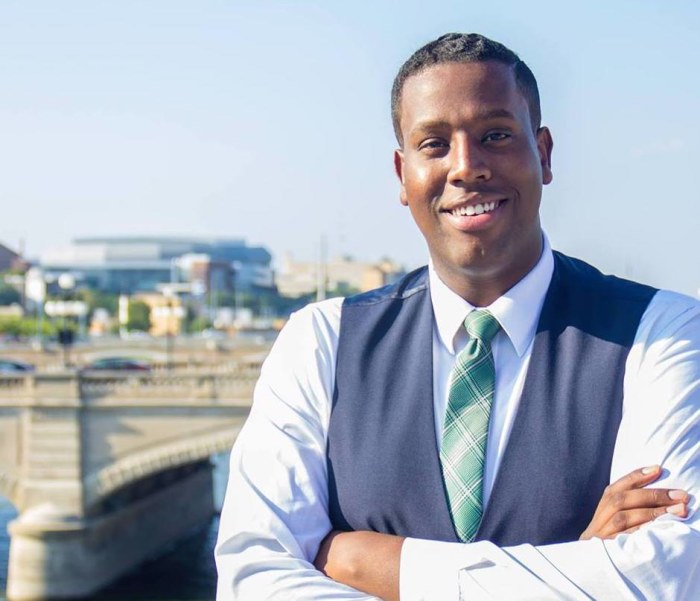 Born in Somalia, the 28-year-old fled that country's civil war in the 1990s, a deadly conflict that claimed the lives of his father, extended family members, and a brother. Omar lived in a refugee camp in Kenya before immigrating to the United States and growing up in Seattle.
He attended Iowa State University and has lived in Des Moines since 2012. Omar became highly involved in political organizing in 2016 while Trump threatened to impose a Muslim ban and refuse asylum for refugees. That made him ran for Des Moines City Council, advocating for a more just and equitable city. He ran as the first Somali, Muslim, refugee candidate in Des Moines.
"Through my campaign, we were able to change the narrative from a developer-centric conversation about our city's future, to how we as a city could serve the needs of our residents, especially those most economically and socially disadvantaged. We organized, canvassed and developed relationships with diverse groups of Iowans, building a stronger city in the process," Omar would later say.
The Somali immigrant has since served on several nonprofit boards, including the Council on American-Islamic Relations (CAIR). At CAIR, Omar regularly receives calls from Muslims in Iowa about residency issues and citizen applications, concerns about Trump's administration's travel restrictions and others. He then relays those questions to CAIR's attorneys and experts, and takes answers back to Iowans, reports Des Moines Register.
Last December, he put on a fundraiser with one of CAIR's top national attorneys and hosted a seminar on the travel ban.
"Through these initiatives, Omar said he's increasingly become involved with helping newly settled refugees, ensuring that they're finding residential placements, getting their children enrolled in school and getting necessities like food, clothing, even furniture and mattresses," the report from Des Moines Register said.
On the Bernie Sanders campaign, the Somali born refugee said: "…we're going to continue this work to change the conversation and bring in more people to take part in our democracy — and we're going to win.
"We're going to win because for people like me, and for so many other Americans of different race, creed, and colour, there is only one candidate who can truly bring about a political revolution: Bernie Sanders. That's why after fleeing Somalia, surviving a refugee camp and seeking asylum in America, I'm deeply committed to changing this world to be a better place where more people have their voices heard and have the opportunities I've had to better my condition and lift up others in the process."