It might have taken several decades for their stories and successes to be told, however, since the uncovering and retelling of their hard work and contribution, NASA Katherine Johnson, Dorothy Vaughan, and Mary Jackson have served as an inspiration to black women in science all over the world and their lives have been a non-stop celebration.
The black women who worked with NASA struggling through racism and sexism to contribute immensely to space flight in the 1960s were on Wednesday, June 12, honoured at the NASA headquarters in Washington D.C.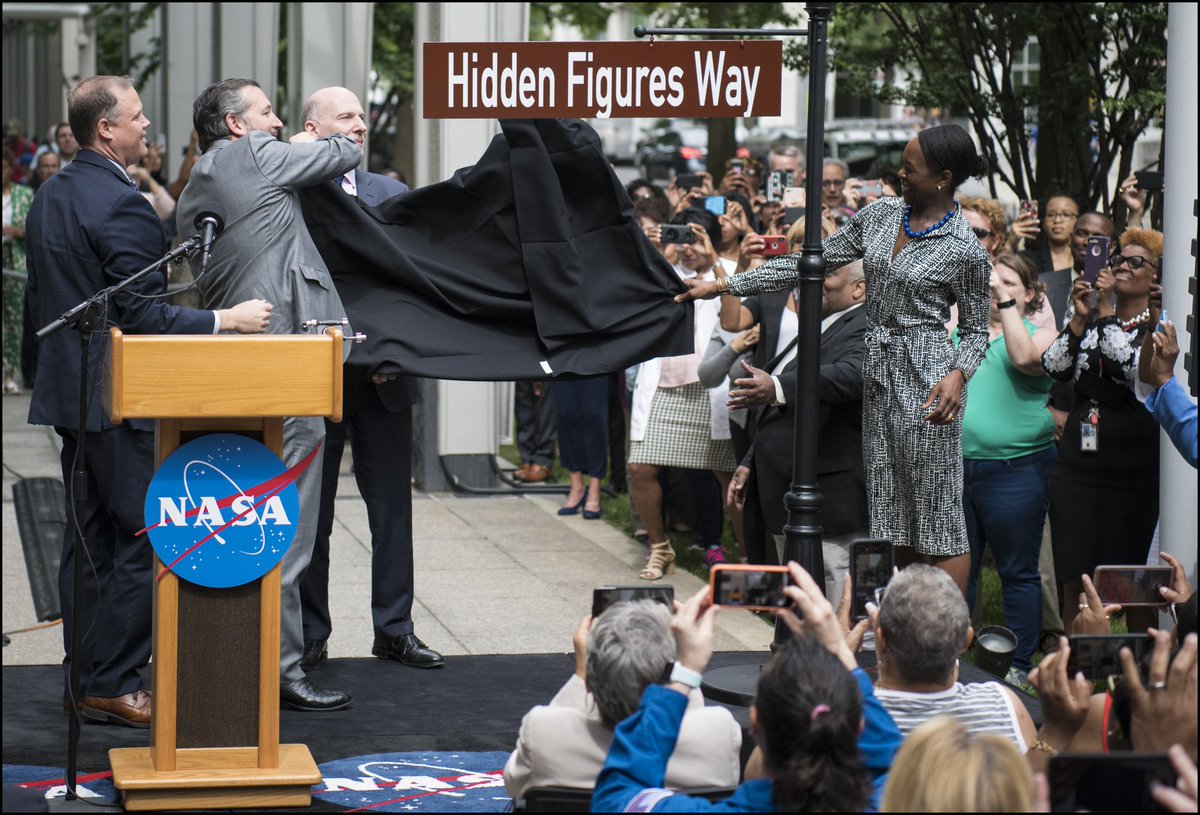 Named the Hidden Figures Way, the street in front of the NASA headquarters was given the new name accompanied by an inscription sign in honour of the brave black women who paved the way for several others affording them the chance to work in the once male and white dominated organisation.
The women are popularly known as the Hidden Figures, a household name that has come to stay after the release of the book titled 'Hidden Figures; The American Dream and the Untold Story of the Black Women Who Helped Win the Space Race' in 2016 by Margot Lee Shetterly which was followed by an Oscar-nominated movie in that same year.
BBC reports that Margot Lee Shetterly was at the event on June 12 to witness the historic naming and unveiling of the walkway. The renaming of the street was a co-sponsored bill with heavy support from Republican Senator Ted Cruz who was also there at the event.
Speaking to the media, Ted Cruz said: 'When little girls and little boys come to see NASA, they're going to look up and see that sign. This sign is a powerful testament that anyone who is telling a little girl or a little boy 'You can't do something', is not telling the truth'
Margot Lee also said 'Hidden Figures' is about taking off our blinders and recognising the contributions of the unseen individuals who were there at the beginning of the story.
The renaming of the street is part of the organisation's 50th year anniversary of the first moonwalk by NASA astronauts which will be marked on July 20.