Federal agents on March 11 arrested a Virginia rapper who entered the United States Capitol and took photos and videos of himself during the unprecedented January 6 insurrection that left five people dead.
According to The Washington Post, Antionne DeShaun Brodnax, who goes by the stage name Bugzie the Don, used one of the images as the cover for an album he released two months after the riots. The image in question shows him sitting on a U.S. Capitol Police SWAT vehicle while rioters behind him make their way up the steps of the Capitol building. Brodnax named the album The Capital and it has two tracks named The Capital Skit and The Capitol Interview Skit, Pt. 2. Federal agents were made aware of the photo by tipsters.
Though Brodnax admitted he entered the Capitol on January 6 after his arrest, he told investigators he did not steal any item in the building or take part in the riots. He also claimed he did not enter any of the offices or chambers, adding that he was in the country's capital to shoot a music video and he made his way into the building during the rioting just to take photos and video.
The rapper further claimed he only entered the building after seeing the ongoing rally and the Trump supporters making their way to the state property. He told investigators it wasn't his initial intention to enter the Capitol. Brodnax added he did not enter the building aggressively and spent around 40 minutes strolling around taking "pictures and videos of the architecture."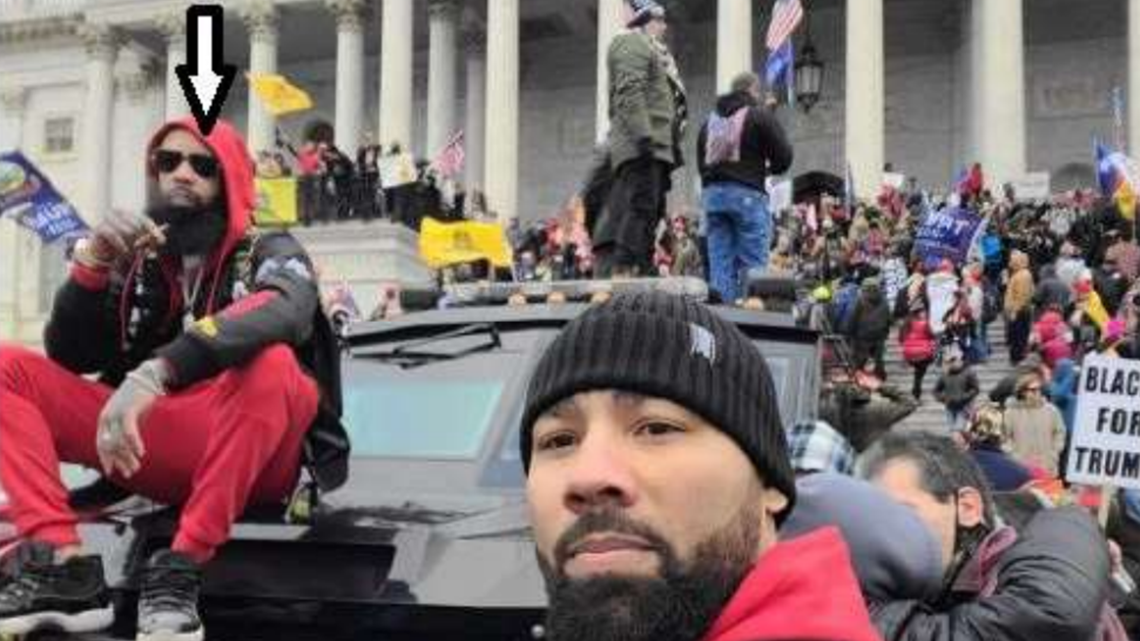 "Brodnax followed the crowd to the United States Capitol building and entered the building after United States Capitol Police moved the gates that blockaded the door," the affidavit stated, according to The Washington Post.
Brodnax was spotted in the building through video footage. He also told investigators he left the building shortly after his friends got in touch on social media to let him know they had spotted him during a broadcast on CNN. Authorities were eventually able to identify and arrest Brodnax through tips. Another screenshot of a photo of him in the building that was reportedly posted on his Instagram account was also shared with federal agents. That photo in question has since been deleted.
Brodnax has been hit with four federal charges. Authorities are also seeking a search warrant to access Brodnax's social media accounts as part of investigations but his lawyer is challenging it.
The January 6 Capitol siege unfolded while the Senate and House of Representatives had convened to certify the state results of the presidential election which saw Joe Biden emerge victorious. The rioters had earlier gathered in the nation's capital to protest the results of the presidential elections citing baseless accusations of fraud which had been propagated by former president Donald Trump. The rioting was also spurred by a speech Trump gave while addressing them as he reiterated the election was fraudulent and called on the protesters to "walk down to the Capitol."