After approval by finance ministers from West Africa last month, 15 heads of state have given the final green-light for the adoption of the single West African currency expected to be launched by 2020.
Adopted last Saturday at the 15-country Economic Community of West African States (ECOWAS) summit in Abuja, the new "eco" currency name was chosen over "kola" and "afri" options while member states were urged to meet all six convergence criteria which are yet to be met.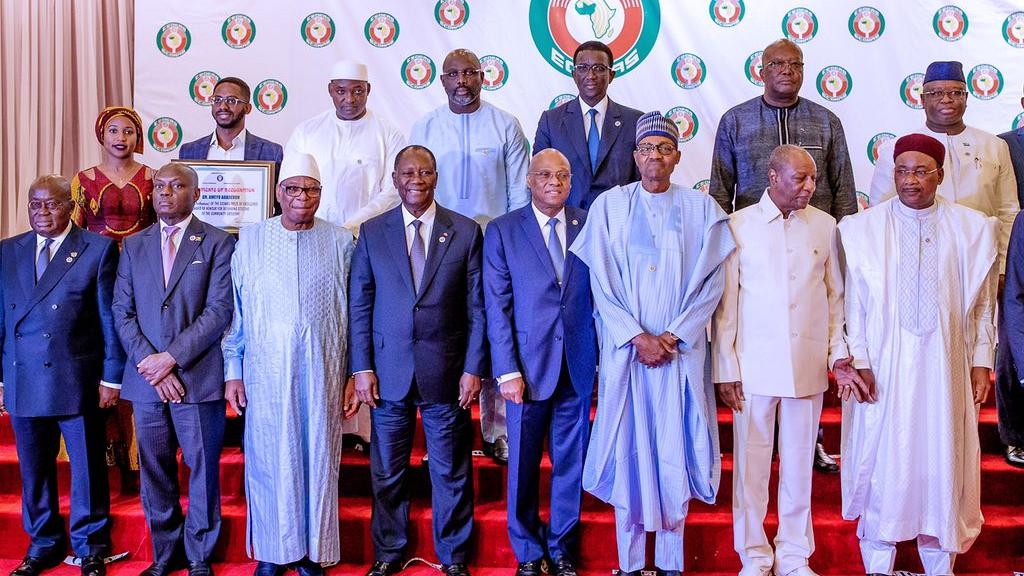 They include achieving single-digit inflation of 5% or less by each country, a fiscal deficit of no more than 4% of the GDP, a central bank deficit-financing of no more than 10% of the previous year's tax revenues, gross external reserves that can give import cover for a minimum of three months, promotion and liberalisation of regional trade, the consolidation of the customs union and the creation of a free trade area.
"We are of the view that countries that are ready will launch the single currency and countries that are not ready will join the programme as they comply with all six convergence criteria," said new ECOWAS chairman and Niger's president Mahamadou Issoufou.
He called on the states to increase efforts to meet the January 2020 deadline for the launch of the currency which is expected to boost cross border trade in West Africa.
Analysts have expressed reservations towards the currency's potential of ending West Africa's economic problems and the facilitation of growth pointing out stumbling blocks including Nigeria's size.
Adewunmi Emoruwa, a policy analyst with Gatefield, a public strategy and media group, told Al Jazeera that: "The common currency on its own will not necessarily make doing business any easier than it is now. If policymakers see the single currency as the magic wand for boosting intraregional trade, they will be disappointed."
"The ECOWAS bloc is particularly volatile, both politically and economically… It's uncertain that regional economies are strong enough to back bailouts in the event of a crisis among participating member states," he added.
For economist Ndongo Samba Sylla from the Rosa Luxemburg Foundation in Dakar, "It is difficult to see Nigeria agree to be in a monetary union if it is not the boss. It (the currency) would be launched into a void," he told AFP.
ECOWAS was formed in 1975 and the region has an estimated population of 385 million. Eight ECOWAS countries use the CFA Franc which is tied to France, while the other seven countries have their own currencies.
As part of the West African Monetary Union, or WAMU, they aim to adopt merge all their currencies into the eco. West African heads of state made a commitment in February 2018 to meet the criteria for the implementation of the single currency which would remove trade and monetary barriers and ultimately improve the economies of West African states.
"It is meant to encourage production of goods and services within the region. It is, thus, incumbent on us to strengthen the productive base of our economies, and to improve agricultural productivity and industrial production," said Ghana's president, Nana Akufo-Addo, at the fifth meeting of the Presidential Task Force on the ECOWAS single currency programme in Accra last year.
"With a population of some 350 million, which is expected to increase to 500 million in the next 20 years, and with a total GDP of some US$600 billion, there is a viable market ready to absorb the goods, which will be produced by our industries," he assured.
As the African Union is preparing to kick start the African Continental Free Trade Area (AfCFTA) Agreement, West African states would be major beneficiaries with their single currency in the single largest market in the world.
The AfCFTA is expected to bring together the 1.2 billion African population with a combined gross domestic product (GDP) of more than $2.5 trillion to remove tariffs on 90 per cent of goods, with 10 percent of "sensitive items" to be phased in later.