Tamara Moore, a former WNBA player, is the first African American woman to be the head coach of a men's collegiate program in the U.S. She has been appointed as the men's basketball head coach at Mesabi Range College in Virginia, Minnesota.
"Now, it's time for me to show you guys and show people that women are just as knowledgeable as men to coach the game," ESPN quoted her.
On how she feels about coaching men, Moore said: "I can use my recruiting calls in this process as an answer to that question: I didn't even get that question once. My resume speaks for itself."
Moore's journey began at Minneapolis North High. She was Minnesota's Miss Basketball winner in 1998. She became the first female to play in a Minneapolis boys' inner-city all-star game, leading to the creation of a similar game for high school girls, according to Star Tribune.
She would later play for the University of Wisconsin-Madison, where she was named 2001 Big Ten Defensive Player of the Year and a two-time First Team All-Big Ten selection. She became a member of the school's hall of fame.
Moore reportedly spent six seasons in the WNBA from 2002 to 2007 after college. She played for seven different teams throughout her career before playing overseas. She became the owner of a local semipro team, TC Elite, and league.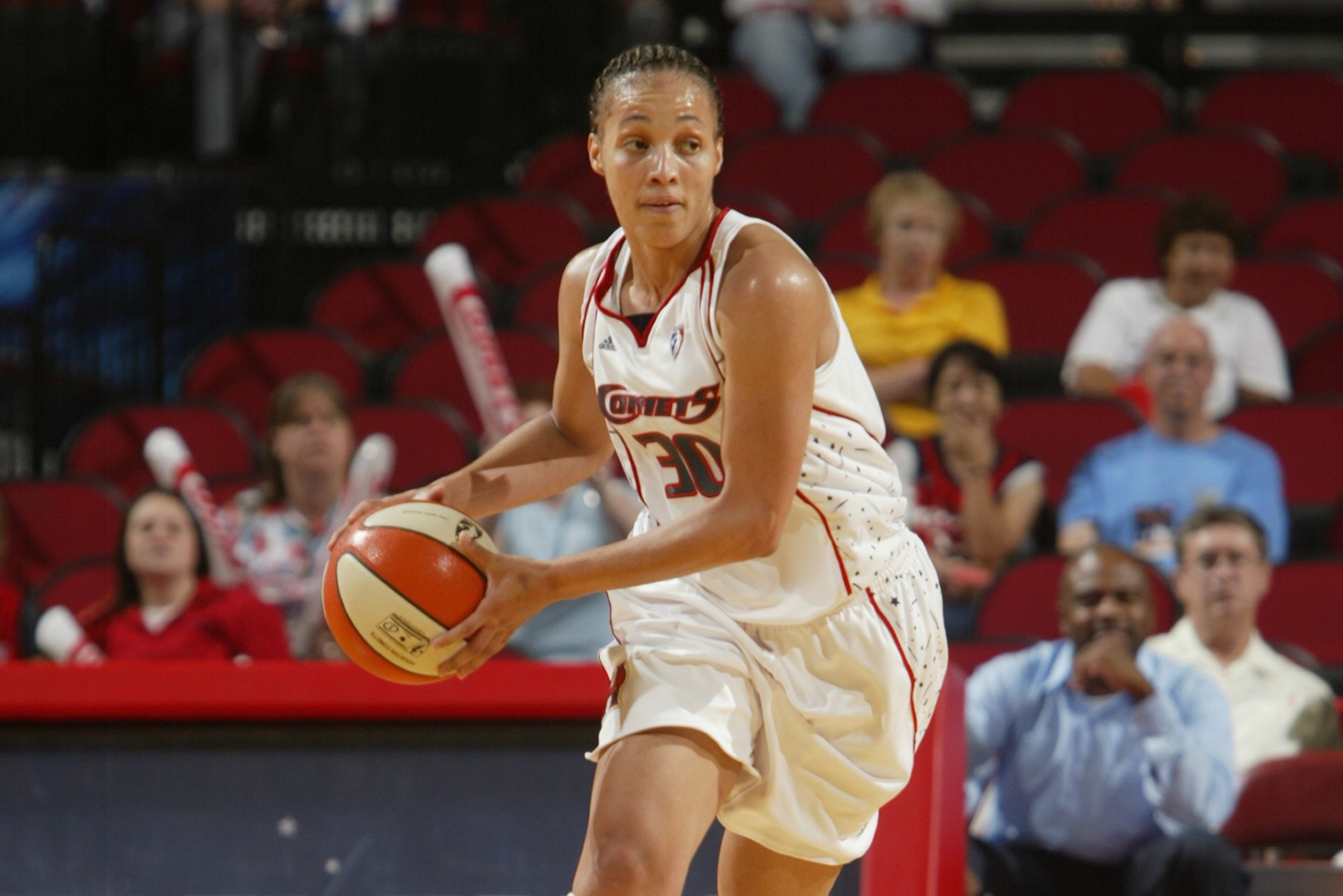 "This is not the first time I've coached men," she said. "We won a championship in the second year the league was operating. I was named coach of the year that season. Then I went even further and launched my own semipro men's league. We have 35 teams nationally now. The Mesabi job came about in kind of a needle-in-a-haystack way."
Prior to accepting her new position as the men's basketball and softball head coach at the junior college, Moore was the girls' basketball coach at Edison High School in Minneapolis.
According to NBC, Moore isn't the first woman to coach a men's basketball team. In the 1990s, Kerri-Ann McTiernan became the first woman in the country to be the head coach of a men's college basketball team at Kingsborough Community College in New York. Moore's hiring also follows a record 11 women, who served as assistant coaches in the NBA 2019-20 season.
Nonetheless, a woman has never been the head coach of Division I or NBA men's team and 40-year-old Moore hopes that will soon change. "I'm honoured to coach on any level," she said. "I've never been doubted about my coaching ability. I just think it's all about the opportunity. The message, with my hiring, is that the ceiling is now broken, and let's just take it even further."
Moore told ESPN that her ultimate goal was to become Division I head coach. "My biggest goal, now that this door has been opened, is to make it to D-I," she said. "I don't feel any pressure. I've been in high-stakes operations and games, and I've given the game of basketball my whole life. This is who I am. The pressure means nothing".