When the Fugitive Slave Law was passed in the U.S. in 1850, it allowed federal agents to seize escaped slaves living in free states and return them to their owners. Black abolitionists in 1851 forcibly stormed a court to free a fugitive slave.
The law was ultimately intended at giving power to southern slave masters and at weakening the efforts of the northern anti-slavery movement.
However, there were some daring people who challenged the system and gave their all to protect those who had escaped the harsh treatment of their slave masters.
One of such groups was the Boston Vigilance Committee, an anti-slavery group that made history for storming a U.S. court and forcibly freeing an African-American fugitive slave, Shadrach Minkins.
Minkins was born into slavery about 1814 in Norfolk, Virginia. In 1850, he escaped from his owner in Norfolk and arrived in Boston, Massachusetts, where he started work as a waiter.
About 2,500 blacks lived in Boston when Minkins arrived. According to Blackpast.org, so many runaway slaves saw Boston as a safe haven, as it contained other runaway slaves and active abolitionists who could protect them from their processors.
Other runaway slaves also had intentions of passing through Boston and using the Underground Railroad to another safe location.
But when Congress passed the Fugitive Slave Act in 1850, Boston began to lose its reputation of providing refuge for runaway slaves. The law required law enforcement officers to arrest and hold any suspected fugitives in free states and aid in their return to slaveholders.
It was based on this law that Minkins was captured on February 15, 1851, by two Boston police officers while he worked at Taft's Cornhill Coffee House. Minkins was taken to a hearing at the Boston Federal Courthouse.
On his way to the courthouse, abolitionists who had heard of the incident rushed to the courthouse and gathered outside the venue. Several abolitionist lawyers including Robert Morris and Richard Henry Dana, Jr. reached out to help.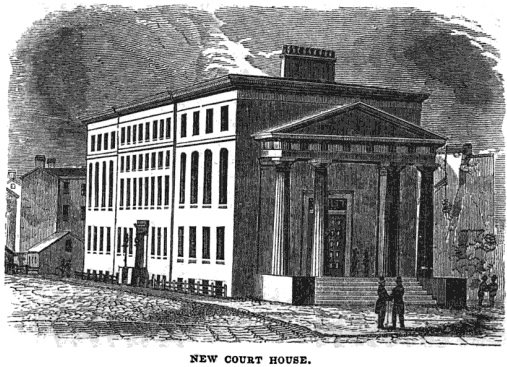 At this time, the crowd was growing thicker. Suddenly, members of the anti-slavery group, Boston Vigilance Committee, led by black abolitionist, Lewis Hayden, broke through the courtroom doors and rushed into the building.
According to reports, they seized Minkins from the officials who were holding him in custody and sprinted him through the streets of Boston. Lewis hid Minkins in Boston's Beacon Hill neighbourhood and then helped him to journey to Canada through the Underground Railroad.
In Montreal, Canada, Minkins first worked as a waiter and restaurant operator and later became a barber. By 1853, he was married and had four children. He lived the life of a free man along with other African-Americans who escaped.
Meanwhile, the escape of Minkins angered the administration of President Millard Fillmore, which subsequently used federal troops to enforce the Fugitive Slave Act.
He further asked that those involved in the escape of Minkins be prosecuted. Hayden and others were arrested but the case reportedly ended in a hung jury.
The Boston Vigilance Committee continued to provide protection and support services to black men and women who were hoping for freedom from their oppressors.
The escape of Minkins, however, aggravated tensions between Southern slaveholders and Northern abolitionists and this contributed to the Civil War.