Nestled in an arc cove in the western part of Ouakam is the breathtaking Mosquée de la Divinité.
Buildings are a reflection of society and Dakar in Senegal is no different. In 1973, a holy man known as Mohamed Gorgui Seyni Guèye saw in a dream a model of a mosque.
Reportedly, a voice from above instructed him to follow the mosque to see where it landed, leading him to Ouakam Bay, where it supposedly floated down like paper.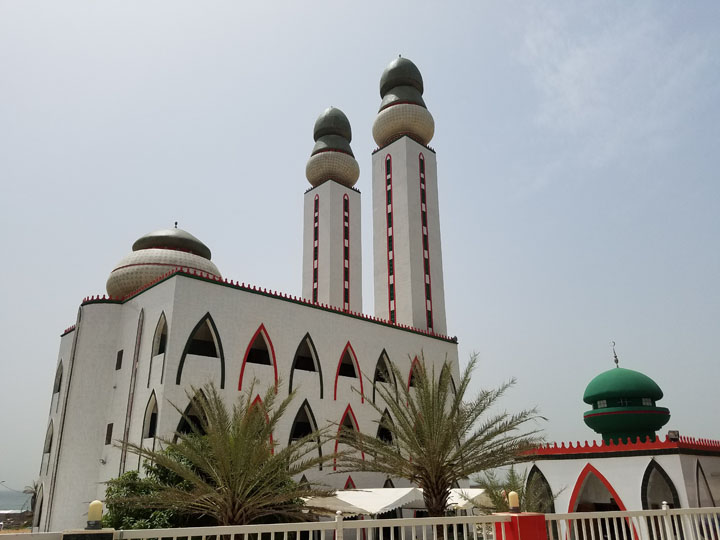 Two decades later, the 45-meter-long minarets had become a reality with the first call to prayer drifting out in 1997. It has since been acclaimed one of the five greatest mosques that have been conceived by Allah.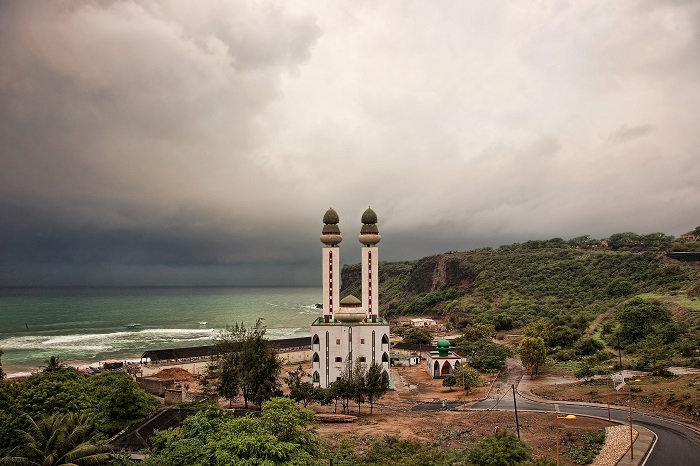 Designed by the architect Cheikh Ngom, the Divinity Mosque offers unparalleled views of the Atlantic Ocean.
Situated right next to the seashore within an ancient fishing village of Ouakam outside Dakar, the Mosque of Divinity is one of the city's greatest architectural achievements and it illustrates the unique style stonework of Senegalese Islam.
While the iconic mosque has become an important Muslim pilgrimage site and an interest for curious travelers, non-muslims cannot get inside the sacred building. However, they may take pictures of its exterior and also explore the surrounding streets and markets.
The beach nearby offers snorkeling and surfing. Should you choose to take a trip to the Mosque of Divinity, know that you can reach it by boat or from the road by walking down a long staircase or a cab can take you down.