Willie Louis was 18 years old when he noticed two white men driving a green and white Chevrolet pickup truck into a barn with two black males in the back. Soon, Louis, then known as Willie Reed, heard a male screaming for his life inside the barn.
That male turned out to be 14-year-old Emmett Till. Till was lynched after accusations that he flirted with a white woman. His killing on August 28, 1955, set the growing Civil Rights Movement into motion and caused a rallying cry nationwide.
Louis would be the key witness to the murder of Till, and despite intimidation from one of the suspects, he walked past the crowd of KKK members outside a Mississippi courthouse and went ahead to testify in court what he had seen and heard.
But fearing for his life after the trial, he fled to Chicago, changed his name and remained out of the public eye for decades until recently.
"Willie Reed stood up, and with incredible bravery pointed out the people who had taken and murdered Emmett Till," filmmaker Stanley Nelson, who interviewed Louis for his 2003 PBS documentary, "The Murder of Emmett Till," said in 2013.
"He was from Mississippi, and somewhere in his heart of hearts he had to know that these people would not be convicted. But he did what he had to do."
Louis was born in Greenwood, Miss., in 1937 and lived with his grandfather in Drew. The son of a family of black sharecroppers, he had little formal education and worked in the fields picking cotton.
Till, born on July 25, 1941, in Chicago, Ill., visited his family in Money, Miss. On August 24, 1955, just days after arriving in Money, Till and a group of boys visited the Bryant's Grocery and Meat Market to buy snacks after picking cotton earlier that day.
Accounts vary, but Till allegedly wolf-whistled or asked Carolyn Bryant, the clerk and wife of store owner Roy Bryant, on a date. This was a huge offense at the time and the speculation led to two white men – Bryant and his half-brother J. W. Milam – kidnapping Till, later beating him and shooting him dead.
That same day, Louis was standing with an older woman near a well when he heard the screaming and hollering from the barn. As he looked on, Louis later said that one of the white men, Milam, emerged, a pistol at his side.
"Did you hear anything?" he recalled Milam asking him.
"No, sir, I didn't," he replied.
"It didn't hit him [Louis] until after a picture was released that the kid that he saw in the back of the truck was in fact Emmett Till," filmmaker Keith Beauchamp said of Louis in 2013.
Louis's grandfather warned him not to tell anyone what he saw or heard because it was too dangerous to accuse a white man of murder. However, after Bryant and Milam were arrested and charged with Till's kidnapping and murder, civil rights leaders asked Louis about what he may have seen, and later urged him to testify.
After agreeing to testify in court, reports say a local black doctor hid him until the trial started later that year. In spite of his testimony, the two white men accused of the murder were acquitted by an all-white jury.
The testimony of Louis, however, was seen as very powerful that it made him a hero among the black community but he feared for his life and decided to get on a train to Chicago, where he changed his name and lived discreetly.
His family even lost touch with him. Soon, the psychological stress of witnessing a murder and the terror of the trial took a toll on him, and he was hospitalized with a nervous breakdown.
In the late 1950s, Louis became an orderly at Woodlawn Hospital in Chicago and later at Jackson Park Hospital, where he met his wife, Juliet, in 1971. The couple married after five years, but it took another eight years before Juliet ever found out that her husband was a witness in the Till murder case.
He still didn't talk about it that much until journalist and filmmaker Nelson came to his home in Englewood and asked him to contribute in his research project about the murder of Till.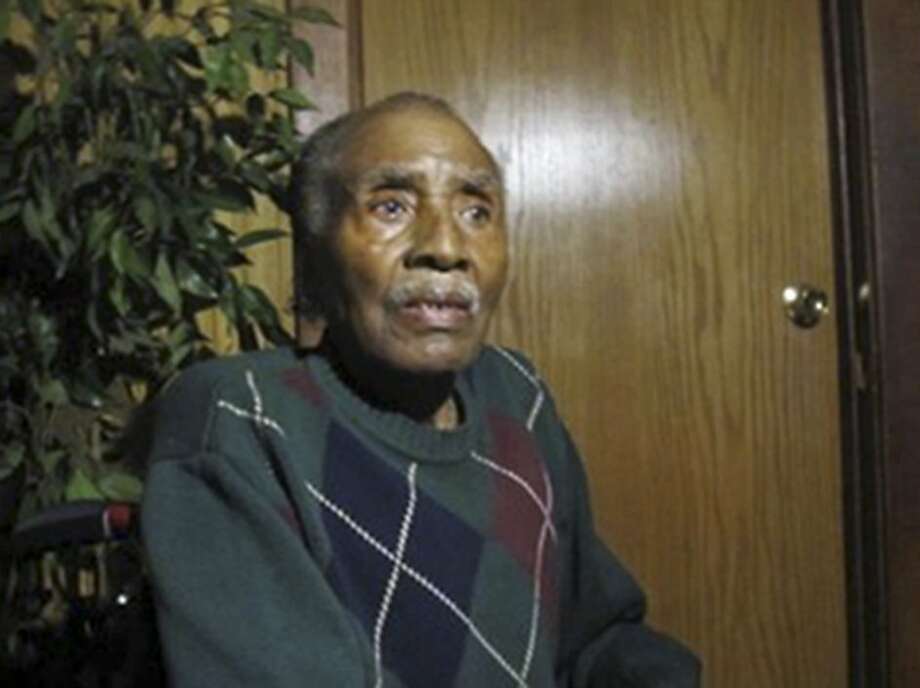 "Stanley started having him bring back memories," his wife said. "It opened up a wound."
Nelson later turned his research into a documentary that ultimately aired on PBS. Louis also met Till's mother, thanks to Nelson. Eventually, Louis began talking publicly – on television and community events – about what he witnessed.
"I couldn't have walked away from that," Louis told the CBS News program "60 Minutes" in 2004. "Emmett was 14, probably had never been to Mississippi in his life, and he come to visit his grandfather and they killed him. I mean, that's not right."
Louis died in Oak Lawn, Illinois on July 18, 2013. Then 76 years old, he was one of the few living witnesses from the Till trial.
"He was really the best eyewitness that they found," David T. Beito, a historian at the University of Alabama was quoted by The New York Times in 2013.
"I don't want to diminish the role played by the other witnesses, but his act in some sense was the bravest act of them all. He had nothing to gain: he had no family ties to Emmett Till; he didn't know him. He was this 18-year-old kid who goes into this very hostile atmosphere."