Scores of fans of Ivorian music icon DJ Arafat have been arrested over the forced invasion of the late musician's grave.
DJ Arafat, whose real name is Ange Didier Huon, died in a fatal motorcycle accident in August at the age of 33.
According to a press statement by the Mayor of Abidjan, Vicente Tohbi Irie, 12 people have been arrested, adding that "investigations will continue for the arrest of all culprits and to locate the responsibilities at all levels."
COMMUNIQUÉ DU PRÉFET D'ABIDJAN
Suite à la profanation de la tombe de l'artiste DJ Arafat, 12 personnes ont été interpellées.
Les enquêtes se poursuivent pour l'interpellation de tous les coupables et pour situer les responsabilités à tous les niveaux.
VINCENT TOHBI IRIÉ pic.twitter.com/xlZYbnIC6K

— Life Magazine (@LifeMagazine_CI) September 1, 2019
The burial ceremony for the late musician, known for commercializing music in the West African nation, was characterized with chaos after fanatics stomped his graveyard. Describing the incident, the mayor's office referred to it as a "desecration of the tomb" of the musician.
After his death, a large stadium concert was held in his honour before he was laid to rest on Saturday. Celebrities from across the continent, who were known friends of the singer, paid their last respect.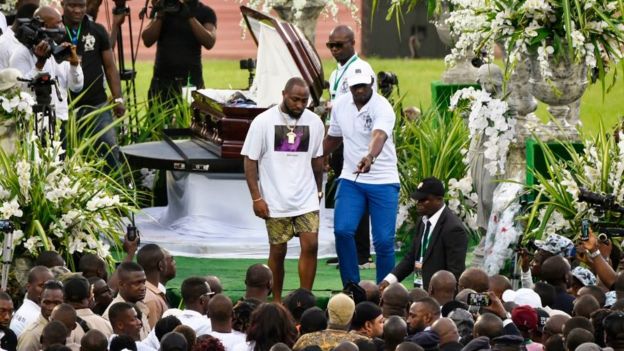 Law enforcement agencies resorted to using tear gas to manage the crowd who gathered at a private family ceremony which was held locally.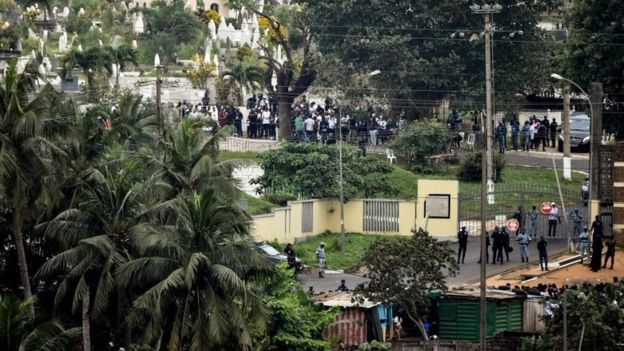 "We wanted to see the body of our idol before the tomb was sealed," one unnamed fan told AFP.
Fans overwhelmed police officers securing the grave as dissatisfaction grew at being kept away from seeing the last remains of DJ Arafat. They forcefully opened his grave and coffin before taking photos and videos of the corpse and subsequently posting on social media networks.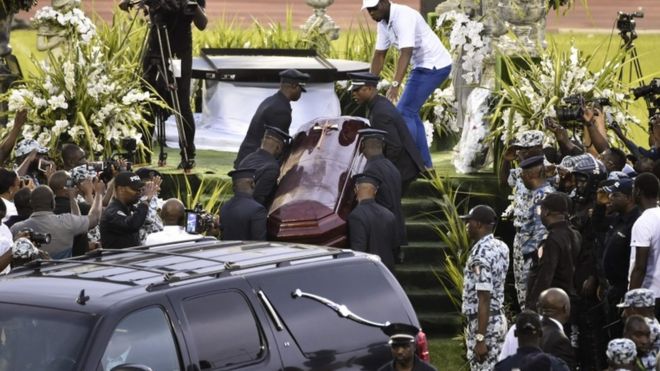 Dj Arafat died at the main hospital in Abidjan with a fractured skull after his motorcycle collided with a car. His death sent shocking waves across the continent as he was a true representation of Ivorian music.
His songs were well patronized in Francophone Africa and he was referred by many as the "King" of Coupe-decale (cut and run), an Ivorian form of dance music.
Known for hit songs such as Dosabado, Kpangor, Zoropoto, Enfant Beni and Moto Moto, DJ Arafat symbolized the flashy, well-dressed lifestyle associated with music and musicians. Most of his songs feature fast percussion, deep bass and hip-hop style of vocals.
Despite his dominance in the music scene, he became controversial having faced accusations of domestic abuse.